Completed meetings and events 2021-2022
Fri 27th May 2022 East Kilbride Men's Shed
..
Fri 13th May 2022 EK Community Food Bank
Karen Dornan will speak on the difficulties the COVID pandemic caused the food bank and how they see the future.
Fri 29th April 2022 John McAlhagger
Living with an electric car
Fri 22nd April 2022 Annual General Meeting
Please attend if at all possible.
Fri 15th April 2022 McLean's Gin
Colin McLean will tell the story of how McLean's Gin came into being.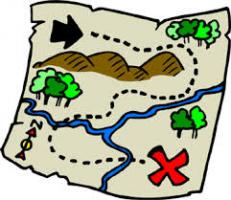 Sat 18th September 2021 Car Treasure Hunt
Begin at East Kilbride Country Park and explore the surrounding countryside while finding and answering clues
Fri 27th August 2021 Disaster Aid UK
Disaster Aid UK & Ireland is a founding partner of Disaster Aid International, involving Rotary Clubs around the world, with the mission to respond to disasters with the supply of humanitarian aid.
Fri 30th July 2021 Malaria Vaccine Project
Rotarian Graham Jones will join us from his home in Australia to talk about this important work.
Fri 23rd July 2021 Club Day
Fri 16th July 2021 Multiple Sclerosis Society
Jayne Forbes will tell us a little about the progress towards a cure for this disabilitating disease.
Fri 9th July 2021 A year in the life (3)
Honorary member Eddie Robertson will regale members with another of his "year in the life" presentations.
Fri 2nd July 2021 Handover
Arrangments will be confirmed nearer the time.
calendar
district events
local events