Completed meetings and events 2019-2020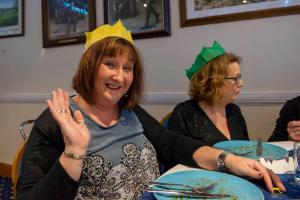 Thu 19th December 2019 Christmas Dinner
Club members and guests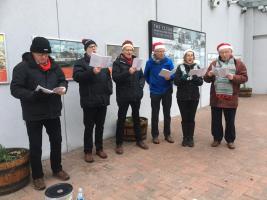 Sat 14th December 2019 Carols at Gourock Station
Lead by President Allan the carolsingers entertained the rail users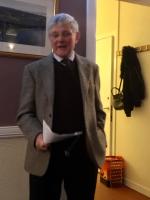 Thu 12th December 2019 Speaker December 12 2019
Dr Ian Campbell spoke on some of the difficulties people suffering from gender dyshasia experience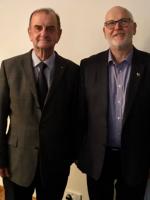 Thu 5th December 2019 Speaker December 5 2019
We enjoyed a talk on the ambitious plans for the Ocean Terminal delivered by Bob Webster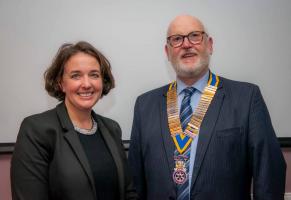 Thu 28th November 2019 Speaker November 28 2019
Laura Reilly spoke on the Inverclyde Pollinator Corridor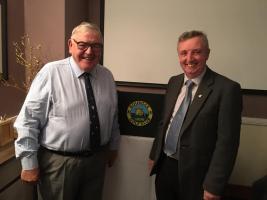 Thu 21st November 2019 Speaker November 21 2019
We enjoyed a talk on Scottish rugby by Archie McKinley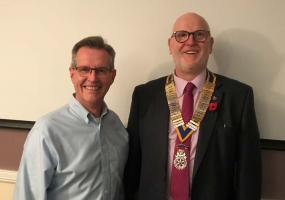 Thu 14th November 2019 Speaker November 14 2019
Alex Murphy related his experiences flying Hawk aircraft and delivering weapons training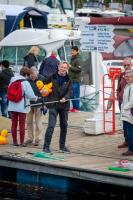 Sat 12th October 2019 Duck Race
A series of duck races were held at Scotland's Boat Show Inverkip. The proceeds from the races were for the End Polio Now Campaign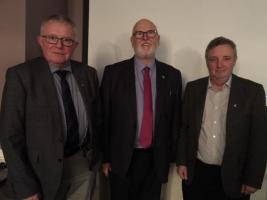 Thu 10th October 2019 Speaker October 10 2019
President Alan Robertson spoke about his experiences as a Justice of the Peace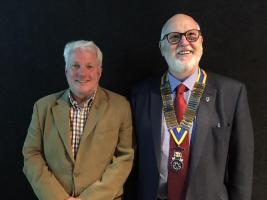 Thu 19th September 2019 Speaker 19 September 2019
Our 12th meeting of this year was held in the Development Suite of GGC on 18 Sep. Our speaker was Alan Aitken, a well-known local man
read more...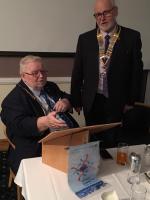 Thu 12th September 2019 District Governor's visit 12 September 2019
On 12 September 2019, we welcomed our District Governor Jimmy Johnston who gave us an inspirational talk on this Rotary year. Governor Jimmy is pictured with President Allan.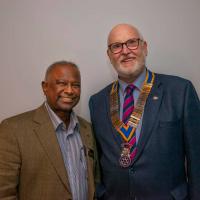 Thu 22nd August 2019 Guest Speaker
Danny Chundoo spoke on clef palate project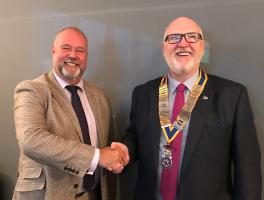 Thu 15th August 2019 Guest Speaker
Alan Beck spoke on Burns Statue project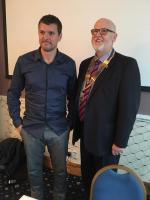 Thu 8th August 2019 Speaker Thursday 8 August 2019
On 8th of August, our guest speaker was Stewart Fisher, chief sports writer of the Herald.
calendar
district events
local events