Completed meetings and events 2019-2020
Thu 2nd April 2020 Meeting Cancelled due to COVID-19

Thu 26th March 2020 Meeting Cancelled due to COVID-19

Thu 26th March 2020 Curling V Forfar Cancelled due to COVID-19

Final matches of the Season. Presentation of the trophy (to Brechin? - dream on!!) and meal to follow.
Thu 19th March 2020 Beattie School of Dancing - invited by John Cairney reception Paul Roberts

Friends and Family meeting - please invite them.
Should be a very entertaining evening with the famous Beattie Schhol of Dancers
Tue 17th March 2020 Curling V Claverhouse

Thu 12th March 2020 TBA reception Robin Mason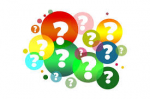 Thu 5th March 2020 Speaker Dr Stanley Callaghan reception Charlie Allison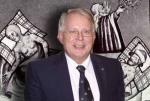 Wed 4th March 2020 Quiz Night for Dalhousie Centre

Raising funds for Daycare's new Minibus.
Let Paul Roberts know if you are bringing a team
Mon 2nd March 2020 Primary Schools Quiz

Brechin Heat of Primary School Quiz.
7.00pm at Brechin Community Campus
Rotary Club members/ helpers to arrive at 6.30pm
Sat 29th February 2020 Curling V Kirriemuir

Thu 27th February 2020 Desert Island Discs with janice Whittick reception Jim Houston

Who will be her victim this time?
Wed 26th February 2020 Curling V North Fife

Thu 20th February 2020 Speaker Robin Palmer reception John Cairney

Thu 13th February 2020 Speaker Bruce Currie - guest of Alan Watt reception Dave Fleming
Bruce will speak about his time in Sudan
Thu 6th February 2020 Curry Night reception Ian McFatridge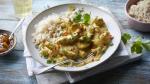 Bring something Asian with you - or an Asian story (from one of your visits?)
Thu 30th January 2020 Speaker Trevor Rose (guest of Dave Fleming) reception Melvin Coates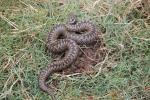 Presentation by Trevor Rose the honorary secretary of the British Herpetological Society. This will focus on the species and the work done locally by the Friends of Angus Herpetofauna, the county's amphibian and reptile group.
Thu 23rd January 2020 BurnsSupper reception Robin Mason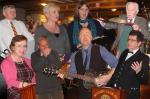 details to come
Thu 16th January 2020 Speaker Cameron Hynde (guest of Robin Mason) reception Scot Kelly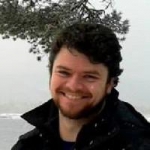 Cameron will speak about the planned developments at the House of Dun and the incorporation of the Angus Folk Collection into their courtyard.
Wed 15th January 2020 Curling Knock Out Trophy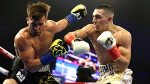 Extreme Curling - All League Clubs play in a knockout format over 1 session
Meal and Prizegiving to follow
Thu 9th January 2020 Speaker Isobel Luke reception Willie Christison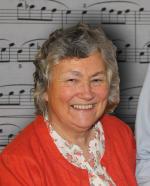 Thu 2nd January 2020 No meeting

further well earned break
Thu 26th December 2019 No meeting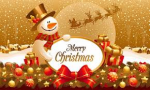 Well earned break
Tue 24th December 2019 Carol Service at St Ninians Square
Rotarians at 8.30pm for start at 8.50ish
Sat 21st December 2019 Bag Pack at Co-op

Due to unforeseen problems the bag pack has been postponed one week to 21st December.
If members wish to help then contact secretary David
Thu 19th December 2019 Christmas Meal reception Melvin Coates

Mon 16th December 2019 Abe Bailey Students - Curling at Forfar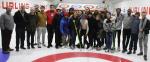 Ice booked for 3.15pm with a start at 3.30pm.
Meal after.
Sat 14th December 2019 Bag Pack at the Co-op

see Andy or Claire to volunteer for a session
Thu 12th December 2019 Speaker Andy Simpson reception John Cairney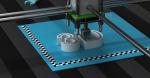 Find out everything you wanted to know about 3D printing but were too nervous to ask.
Andy Simpson is a pioneer in promotion and expansion of additive manufacturing. After our meal we will visit his workshop where he will tell us about 3D printing
Thu 5th December 2019 Special General Meeting reception David Vernon

Mon 2nd December 2019 Club Council Meeting

7.00pm at Brown Horse
Thu 28th November 2019 American Thanksgiving at Baptist Church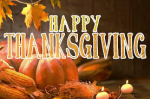 Wed 27th November 2019 Gavel 2nd Round
After progressing to the 2nd round we now face Kirriemuir, Dyce and Aberdeen St Fittick to try and go on to the stratospheric levels of round three. Please let Andy or Claire know if you wish to be considered for the team.
Wed 27th November 2019 Curling V Dundee
Thu 21st November 2019 Open Evening - Presentation by Iain McLachlan reception Claire Scrimgeour
Members please note that this is our open evening to encourage new members. Iain will give a presentation of his stunning drone photography.
Please bring potential new members
Sat 16th November 2019 Inter League Curling V Aberdeen Rinks

Thu 14th November 2019 Edzell Drama reception Dave Howson

Dress rehearsal of Edzell Drama's latest thespian delight.
Thu 7th November 2019 Curling V Monifieth

Thu 7th November 2019 To be confirmed
Thu 31st October 2019 Brechin High School Musicians reception Alan Watt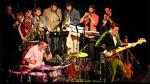 Thu 24th October 2019 Speaker Jim Houston reception Dave Howson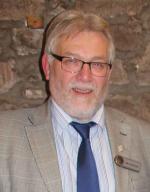 Thu 17th October 2019 Either Curry Night or Dr Dan Paton (Montrose Air Museum) reception Brian Vettese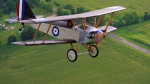 Thu 10th October 2019 Either Curry Night or Dr Dan Paton (Montrose Air Museum) reception Paul Roberts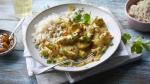 Wed 9th October 2019 Gavel V Arbroath, Laurencekirk and Forfar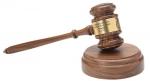 At Meadowbank Inn Arbroath
All 4 clubs have a team of 6 competing on one evening.
Interested? Of course you are - let Claire or Andy know so that you can be considered for the team.
Thu 3rd October 2019 Speaker RYLA candidate (TBC) reception Robin Mason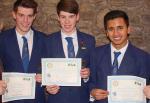 Tue 1st October 2019 Curling V Broughty Ferry

Thu 26th September 2019 Speaker Claire Scrimgeour reception Stanley Callaghan

Thu 19th September 2019 Games Night reception Jim Houston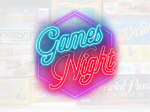 Thu 12th September 2019 Speaker Melvin Coates reception Charlie Allison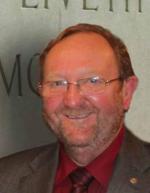 Thu 5th September 2019 Speaker Andy Edgar reception John Cairney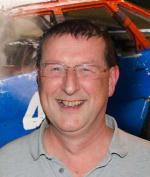 Thu 29th August 2019 Speaker Ian McFatridge reception Melvin Coates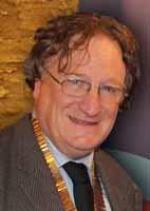 Thu 22nd August 2019 Speaker George Mitchell reception Robin Palmer

Thu 15th August 2019 Parkview Bowling reception David Vernon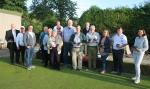 Main meeting at the Caledonian Hotel at 6.00pm (NOT 6.30pm) leaving for bowling at Parkview at 7.00pm
Thu 8th August 2019 Business Meeting reception John Cairney

Mon 5th August 2019 Club Council Meeting

7.00pm at Brown Horse
Thu 1st August 2019 Forbes of Kingennie Golf reception Dave Fleming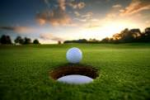 confirmation and arrangements to come
Tue 30th July 2019 Ray Warnes Quiz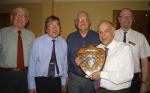 7.00 for 7.30pm at Kirriemuir Golf Club
Let David Robinson know if you are interested.
Thu 25th July 2019 Speaker Scot Kelly reception Shelley Clarke

Thu 18th July 2019 Visit to Biomethane plant reception Dave Howson

Details TBA
Thu 11th July 2019 Speaker Paul Roberts Space exploration reception Claire Scrimgeour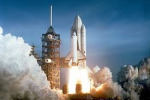 Thu 4th July 2019 Speaker David Vernon reception Ian McFatridge

future
calendar
district events
local events