Turkey & Syria Earthquake
We are all shocked by the devastating earthquake in Turkey and Syria as the number of dead and injured continues to grow.
Below are some options on ways to help. There are many ways of supporting those in their time of need. There have been numerous communications and the options are summarised below:
This link details what Rotary and some of our partners are doing.
Immediate support can be provided directly to Rotary District 2430 where the disaster took place. The 2430 DG, Esme Ozturk, and his team can make the local decisions that provide the immediate need including blankets, clothing, hygienic items, food, water etc. locally and deliver them to the affected areas with the help of local Rotarians. Online donations can be made at: https://rotary2430.org.tr/deprem-bagisi
Medium term support - Rotary Disaster Recovery Trust Appeal
Rotary Great Britain and Ireland Disaster Recovery Trust has launched the Turkey & Syria Disaster appeal.
Contributions received will help affected communities in Turkey & Syria once the rubble has been cleared.
If you would like to support the Disaster Recovery Trust (charity number 1119688), you can:
Donate to the Turkey & Syria Disaster appeal via our GiveStar online payment option

Send a cheque – Rotary in Great Britain and Ireland Disaster Recovery Trust, Kinwarton Road, Alcester, B49 6PB.

Contact the Rotary in Great Britain and Ireland Finance department for bank transfer information.
Rotary partners are also on the ground assessing what support can be given. Details can be found here:
Aquabox https://aquabox.org/
Shelter Box https://shelterbox.org/
Water Survival Box http://www.watersurvivalbox.org/
Disaster Aid UK https://disasteraiduk.org/
Longer term recovery:
Details will follow on Disaster Response Grants and Global Grants, perhaps between Districts where we can have so much more effect. This is likely to be similar to what is happening in Ukraine,
Fund Raising Materials
We know that Rotary clubs will be out in their communities hosting collections in support of earthquake victims. We have therefore created a set of resources which may assist you in those activities.
Rotary District 1010 Scotland North
Rotary in the North of Scotland is where around 3,000 neighbours, friends and problem-solvers in 90 clubs share ideas and take action to create lasting change. We work hard to help our local communities, but that's not all. District 1010 Rotarians are proud to be part of Rotary International, which works in more countries than McDonalds! Every minute of every day, somewhere in the world, Rotarians feed someone, house someone, immunise someone, comfort someone, treat someone, give someone clean water, or help someone live in a more peaceful world. If you are already a Rotarian we hope that you will find this site useful; it aims to provide essential information for club officers and members, as well as links to the latest newsletters, bulletins and information from District, RIBI and RI. If you are not yet a Rotarian you will find lots of information about Rotary on the
national website

,
and about what we do in District 1010 on this website. If Rotary appeals to you and you think you might like to join us, we can help you
find a club near you
. Please feel free to contact any of the clubs in your area; they will be pleased to hear from you.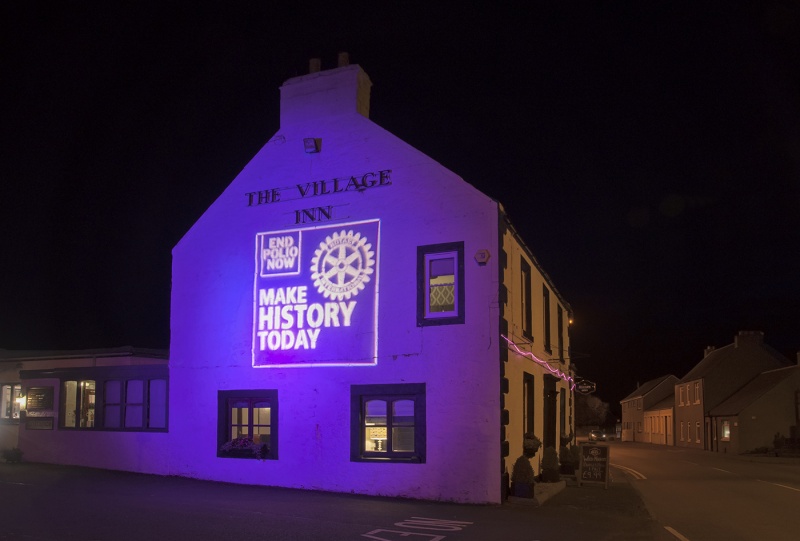 Photo courtesy of Colin Nichol www.colinjmnicol.co.uk