Completed meetings and events 2020-2021
Tue 13th April 2021 St Oswalds Hospice

Karen Maclennan
Mon 12th April 2021 Council meeting
Club affairs
Tue 6th April 2021 No meeting
No meeting after bank holiday
Tue 30th March 2021 Easter Traditions
The Rector
Tue 23rd March 2021 North of Tyne Mountain Rescue
Mark Silmon is Team Leader, based at Pegswood Fire Station. This is what they do to secure your safety.
Tue 16th March 2021 Bedlington Salvation Army
Major Randall (Randy) Clarke will explain their role in the community.
Tue 9th March 2021 North of Tyne E-Club?
Barnard Castle Rotary has successfully launched an e-satellite. This is how they did it.
Tue 2nd March 2021 Contact
Rhona gives the latest on this Morpeth charity.
Mon 1st March 2021 Council
Club management
Tue 23rd February 2021 Changing Lives
Alice Fisher talks on their support for vulnerable people.
Tue 16th February 2021 Business meeting
Club affairs
Tue 9th February 2021 Journey around the World - Underwater
Arthur Kingdon
Tue 2nd February 2021 The Samaritans
How the pandemic is impacting on their vital work.
Mon 1st February 2021 Council
Club management
Tue 26th January 2021 Burns Night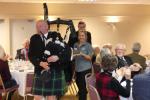 Details tba
Tue 19th January 2021 Start at the bottom
Dot Patterson's cycle journey from Lands End to John O'Groats
Tue 12th January 2021 Business meeting
Club affairs
Tue 5th January 2021 One way of experiencing Malaria
Paul Crook reminiscences about his elective trip to Kenya in 1971. Also an EGM with the nomination of Officers for 2021/22
Mon 4th January 2021 Council meeting
Club management
Tue 29th December 2020 No meeting
.
Tue 22nd December 2020 No meeting
.
Tue 15th December 2020 Christmas Traditions
A Christmas Party!
Have your mince pies, drinks, decorations and outfits at the ready, and be prepared for a Christmas sweater competition.
Tue 8th December 2020 Christmas Message
online celebration for the start of Christmas with Rvnd Julian Sanders of the URC.
Mon 7th December 2020 Council Meeting
.
Tue 1st December 2020 Call my Bluff
We're not bluffing
Tue 24th November 2020 Maggies Centres - "everyone's home of cancer care"
Jess Maguire from Maggies Newcastle
Tue 17th November 2020 Business meeting
Club affairs
Tue 10th November 2020 All about the YMCA

Dean Titterton is CEO of North Tyneside YMCA
read more...
Tue 3rd November 2020 The Hollon Trust
Barbara Pringle explains their history and work
Mon 2nd November 2020 Council meeting
.
Tue 27th October 2020 Covid Proms Evening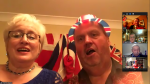 Live performances from Graeme Danby, Valerie Reid, Lizzie Browell and Rachel Dyson.
Tue 20th October 2020 Business Meeting
Club affairs
Tue 13th October 2020 My ships
Capt. Ray Nelson will tell us about the ships on which he served.
Tue 6th October 2020 Wine evening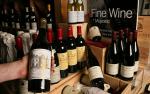 Make sure you have your vintage of choice to hand.
Mon 5th October 2020 Council meeting
.
Tue 29th September 2020 The Basire Family Mystery
What I did in lockdown - as recalled by Michael Duffy
Tue 22nd September 2020 - Wed 23rd September 2020 Heroes Night
Those of Janet Dyson, Nadheem Shah, and Peter Curran.
Tue 15th September 2020 Business Meeting
Club affairs
Tue 8th September 2020 Wansbeck Valley Foodbank - serving our community.
Sean Fugill will explain their work.
Mon 7th September 2020 Council meeting
.
Tue 1st September 2020 No meeting
Follows Bank Holiday
Tue 25th August 2020 What's my exam grade?

David Hamman will explain how public examination boards have operated this year.
Tue 18th August 2020 Business meeting
.
Tue 11th August 2020 Personal presentation by new members
Julie and Claire introduce themselves
Tue 4th August 2020 Morpeth's Mayor

David Bawn presents
Tue 28th July 2020 York Merchant Adventurers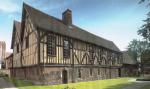 Founded in 1357, the Guild were originally mercers (merchants).
Sharing much of Rotary's ethos, the organization maintains an historic hall and develops business training and entrepreneurship in the City of York. Dr Alan Suggett explains.
Tue 21st July 2020 Cygnus - improving mental health and wellbeing in Northumberland
Siobhan O'Neil, Chief Executive, will explain their work.
Tue 14th July 2020 Business meeting
.
Mon 6th July 2020 Council Meeting
At Golf Club
future
calendar