Rotary District 1030 is located in the North East of England and comprises 45 Rotary Clubs, serving their local, regional, national and international communities.
Welcome to Rotary North East – it's good to see you.
So who are we?
Rotary is an international organisation, founded in 1905, with more than
35,000 member clubs worldwide, and 1.2 million individual Rotarians. It has
a long and celebrated history of helping communities across the world and making a difference to millions of lives.
Also known as Rotary District 1030, Rotary North East's 52 clubs represent people from all walks of life, all denominations, all ethnicities and all orientations who are dedicated to aiding their communities across the region – and having fun doing it!
The days of the elitist, male-dominated, 'clubby' organisation, which has so long been the image of Rotary, are well on the way out. Rotary's North East groups include many people, young and old, who are changing the way we operate, organise and communicate.
Millions of pounds have been donated to causes across the North East over the years, raised through an imaginative programme of events - social, community and business - and fundraisers.
We have high standards of operation, with inbuilt fairness and honesty, and aim to build goodwill and beneficial working partnerships and business networks. We have well-established youth programmes and opportunities to get involved in initiatives all over the world.
All Rotary groups serve local, regional, national and international communities, through funding, awareness-raising, and project-driven initiatives.
Give us a call, drop us a line, come and see us. If you've got what it takes and want to have fun, we need you in Rotary
You can find your local North East club here.

Our District Leader - Steve Rose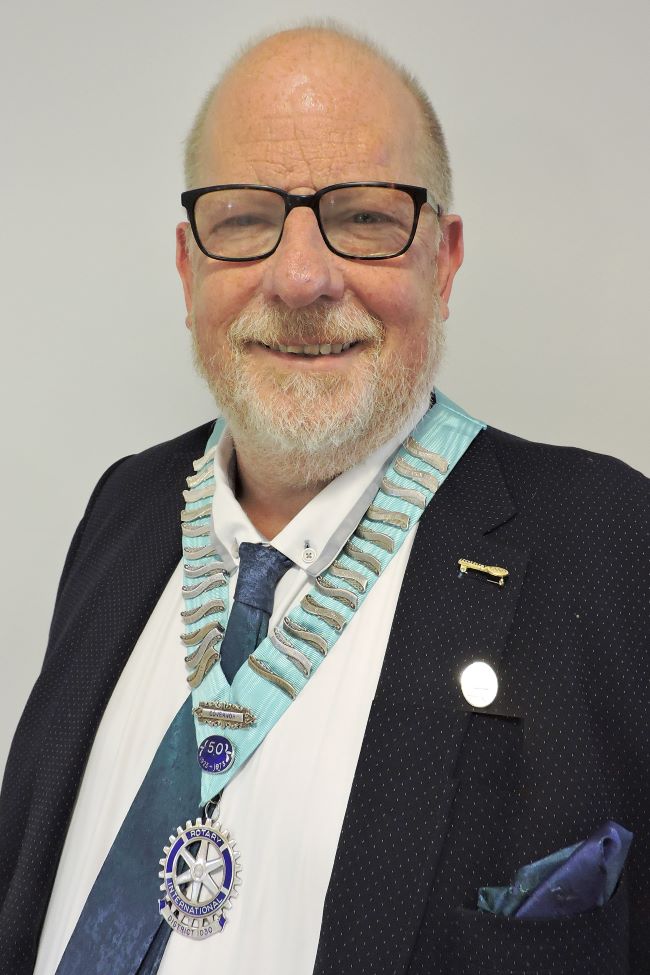 The warmest of greetings to Rotary in the North East of England (Rotary District 1030) and to all of our Rotary Clubs that cover the area from the Scottish Borders to North Yorkshire and from the Pennines to the North Sea. Despite being one of the smallest (numerically) Rotary Districts in the world we lack nothing in energy, ambition and a sense of fun that permeates everything that we do. A warm welcome awaits you in one of the most historic, beautiful and creative places you could wish to visit
Amongst our clubs there are an impressive array of achievements of which we are rightly proud. If you are interested in the work of an individual club I urge you check out their website or social media where you will learn what an energetic bunch we are in the North East.
In addition, there are a number of District-wide initiatives of which we are also extremely proud.
The first is an initiative that is now in its third year whereby we set an objective to facilitate the placement of publicly accessible defibrillators in every town and village in our area, working in conjunction with the North East Ambulance Service, Rotary has been responsible for over 70 defibrillators being installed, 20 more planned and hundreds of people trained how to use them (including over 50 teenagers).
Many of the Rotary Clubs in the North East support their local food bank and food poverty initiatives. We are now trying to join these up, with other charities, to create a stronger and much needed response to one of the social evils of our age.
The response to crises in other parts of the world has also been impressive across the District. The aid for Ukraine has included over £40,000 being sent to support refugees in Poland following a District appeal by a club with strong links there. Other clubs have been involved with collections of money and goods which are also being sent through Rotary and other channels.
In addition, an initiative by one of the other clubs has led to a District-wide aid programme for victims of the Afghanistan earthquake. Another has been launched to support those affected by the floods in Pakistan.
Whether at home or abroad Rotary in the North East of England is full of people of action. Please take a look and, if interested, get in touch and become a part of our very happy family.
Steve Rose
District Governor 2022-23

Ukraine Response
'Amazing' Response to Ukraine Crisis
Tens of thousands of pounds has been raised by North East clubs in a 'swift and generous' response to the ongoing crisis in Ukraine.
Clubs across the region have pulled out all the stops, from sponsoring lorries going to Poland, to direct donations to agencies such as the Red Cross, the Disasters Emergency Committee and through Rotary Foundation.
Street collections, appeals and loading goods and medical supplies are among many ways clubs have stepped up to help.
District Governor Alan Cartwright said: 'The response from clubs and members across the North East has been as swift and generous as you would expect. It has been amazing to see so much commitment and effort.'
Up to the Bulletin deadline Middlesbrough Erimus club had collected more than £26,000 from clubs, which is going directly to their partner Rotary club in Zamosc in Poland, which is just 50 km from the Ukraine border and is seeing many of the effects of the war and the burgeoning refugee crisis. €10,000 has already been sent.
Many clubs have contributed to alleviating the crisis already, some sending money to Middlesbrough Erimus, others direct to other agencies, with more coming in all the time.
Durham Elvet has donated £2,000; Darlington £1,000; Stokesley £500; Alnwick £2,200; Birtley £650; South Tyneside £1,000; Newton Aycliffe £3,500; Sunderland £2,500, Sunderland Satellite £1,700; Barnard Castle £500; Seaburn £500; Sedgefield £350; Hexham £8,200; Hadrian's Wall £350; Newcastle £1,000 and many more.
Help has been coming in in other ways – for example Cleadon and District Rotary donated £250 to an ex-Rotarian who is driving across to Ukraine to take supplies and to volunteer.
Derwentside and Consett worked with the Consett Covid and volunteers Group. There was an unprecedented response to an appeal and they filled three lorries going to Poland, with another one to go, with much needed supplies. Derwentside raised £1,700 towards the project.
Alan said: 'It is expected that all these totals will continue to rise as Rotarians do what they do best – step up in a crisis and do whatever they can to help.'
All figures are correct at the time of going to press.
Watch Rotary North East social media for updates: Twitter @RotaryNorthEast, Facebook Rotary North East England, website rotary-ribi.org North East England
District Bulletin March 2023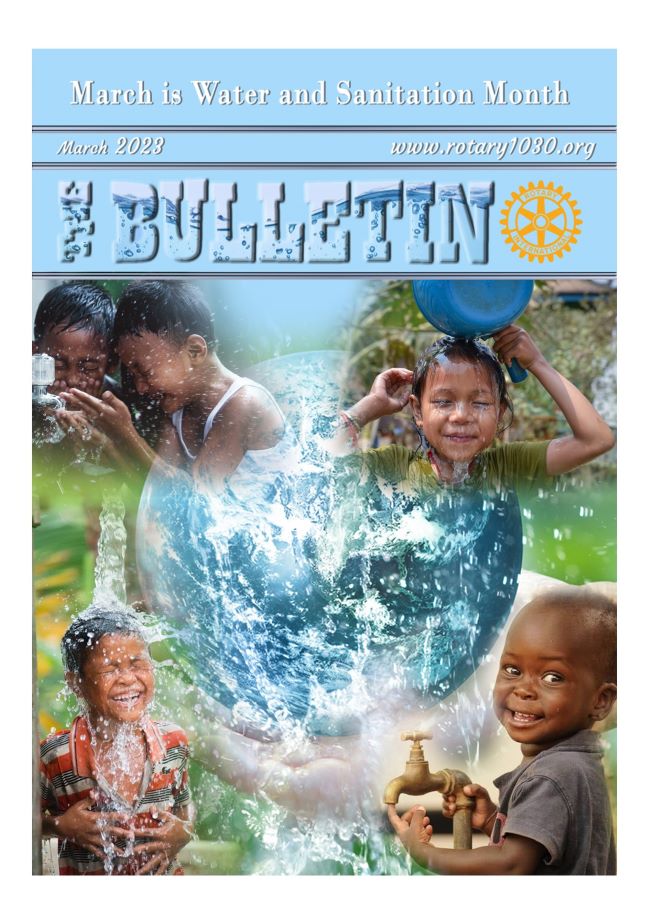 Most clubs in the Northeast have now resumed face to face meetings. Please contact your local club if you would like to join in.
For the latest news from around the District click here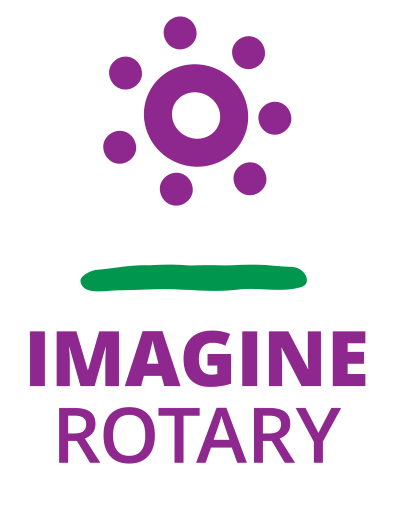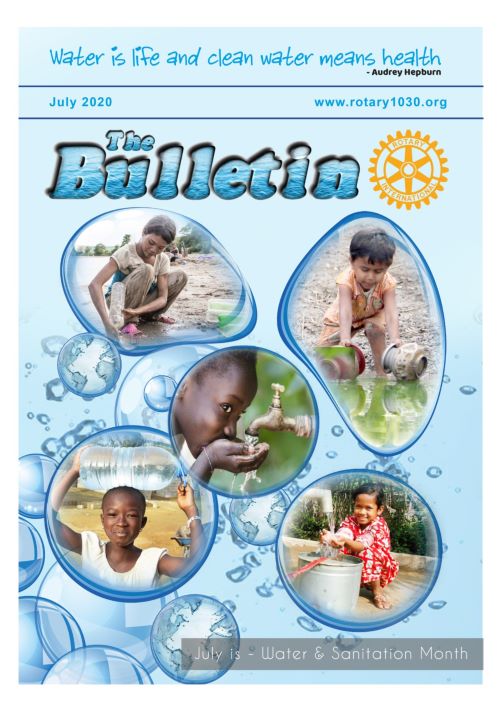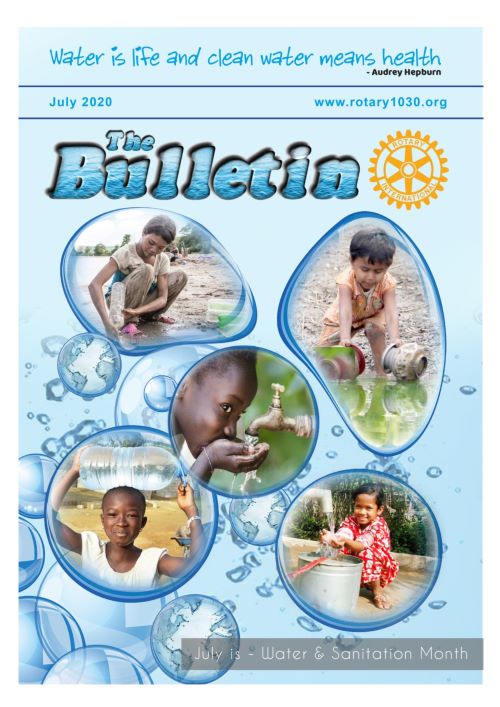 ______________________
Rotary is all about having fun and promoting good causes locally and internationally.

Get involved with Rotary today at: https://www.rotarygbi.org/join/
_______________________
---
---

District 1030: IT Officer & Webmaster:
Jacqui Molyneux Derwentside Rotary (JMoly56@aol.com)