Rotary District 1030 is located in the North East of England and comprises 54 Rotary Clubs, serving their local, regional, national and international communities.
Welcome to Rotary North East – it's good to see you.
So who are we?


Rotary is an international organisation, founded in 1905, with more than
35,000 member clubs worldwide, and 1.2 million individual Rotarians. It has
a long and celebrated history of helping communities across the world and making a difference to millions of lives.

Also known as Rotary District 1030, Rotary North East's 54 clubs represent people from all walks of life, all denominations, all ethnicities and all orientations who are dedicated to aiding their communities across the region – and having fun doing it!

The days of the elitist, male-dominated, 'clubby' organisation, which has so long been the image of Rotary, are well on the way out. Rotary's North East groups include many people, young and old, who are changing the way we operate, organise and communicate.

Millions of pounds have been donated to causes across the North East over the years, raised through an imaginative programme of events - social, community and business - and fundraisers.

We have high standards of operation, with inbuilt fairness and honesty, and aim to build goodwill and beneficial working partnerships and business networks. We have well-established youth programmes and opportunities to get involved in initiatives all over the world.

All Rotary groups serve local, regional, national and international communities, through funding, awareness-raising, and project-driven initiatives.

Give us a call, drop us a line, come and see us. If you've got what it takes and want to have fun, we need you in Rotary

You can find your local North East club here.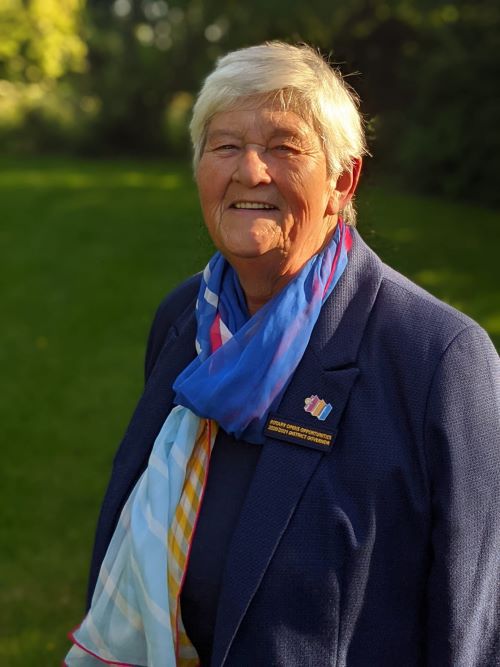 District Governor Barbara Broadbelt


Please note that all clubs have suspended their meetings until further notice
For the latest news from around the District click here
District Bulletin - July 2020


Rotary's Vision for 2019-2020 is that Rotary Connects the World. Together we see a world where people unite and take action to create lasting change - across the globe, in our communities and in ourselves.
______________________
Rotary is all about having fun and promoting good causes locally and internationally.

Get involved with Rotary today at: https://www.rotarygbi.org/join/
____________________________
---
---

District 1030: IT Officer & Webmaster:
Jacqui Molyneux Derwentside Rotary (JMoly56@aol.com)