Completed meetings and events 2021-2022
Tue 14th June 2022 Speaker to be confirmed
Mon 13th June 2022 Fund raising Night at Lollo Rosso
Cost £25.00
Raising funds for Abbeyfield School
Tue 7th June 2022 Speaker to be confirmed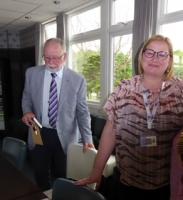 Tue 17th May 2022 Barnbas Safe and Sound
Jill Monaghan speaking on her work for the organisation.
read more...
Tue 10th May 2022 Grandpa's story from World War II
John Sandles is telling his Granpa's story during the war complied from his letters.
Tue 19th April 2022 No meeting following a Bank Holliday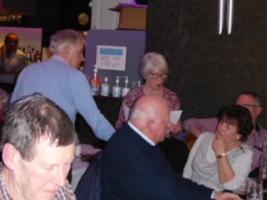 Mon 11th April 2022 Manzil - Fund raising Indian Meal
Join us for a night of fun and fellowship to raise monies for local charities. Cost £18
Tue 5th April 2022 Rotarian Michael Duffy
Accidental Teacher
Tue 7th December 2021 Mark Dransfield
Mark will be joining us to talk about his success of Sanderson Arcade and his flagship store
Tue 30th November 2021 Christmas Message
Our Christmas meal.
Guests welcome
Tue 16th November 2021 Business Meeting
Michael Duffy will also give an update on our project at Morpeth Railway station in collaboration with Morpeth Lions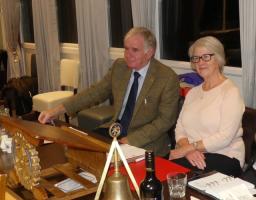 Tue 5th October 2021 Rtn Bob Kendall
Bob will share with stories with us of his 'Life as an R.A.F apprentice'
read more...
calendar
local events