Completed meetings and events 2022-2023
Tue 24th January 2023 Burns Night
Guests welcome.£16 per person
Tue 17th January 2023 TBC
Tue 3rd January 2023 No meeting
Due to BH Monday
Tue 27th December 2022 No Meeting
Due to BH Monday
Tue 20th December 2022 Christmas Party at Julies's House
Julie will host an evening of carol singing while enjoying some mulled wine and canapés.
Tue 13th December 2022 Christmas Message
Please bring guests to this night of fellowship
Tue 6th December 2022 Business Meeting with E.G.M
Election of next years officers.
Tue 29th November 2022 The Mayor or Morpeth
Councillor Alison a yard will be informing us on her plans for the year and charities she is supporting.
Tue 22nd November 2022 James Richfield
From the Morpeth Practice to talk about Wealth Management
Tue 15th November 2022 Speaker to be confirmed
Tue 8th November 2022 Indoor Games Night
Whitley Bay Rotary are joining us for an evening of healthy competition.
read more...
Tue 1st November 2022 Business Meeting
Tue 11th October 2022 Business meeting
Discuss our projects and events.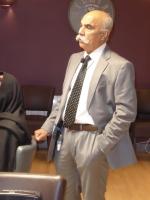 Tue 4th October 2022 Dr Amjad Sheikh
Dr Amjad is a world renowned surgeon and has recently been to Pakistan.
read more...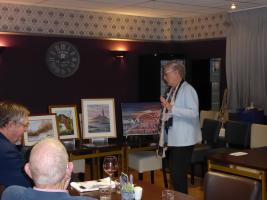 Tue 27th September 2022 Painting for Pleasure by Sylvia Brown
We are looking forward to seeing Sylvia's artwork and the inspiration behind it.
read more...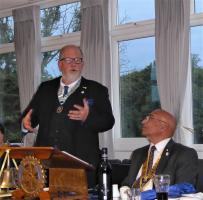 Tue 20th September 2022 District Governor Steve Rose
We are delighted that the DG is coming to visit and will be sharing his thoughts on the future of Rotary
read more...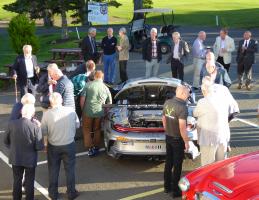 Tue 13th September 2022 Toro Verde saloon car racing
Dave Fairbrother from ADD is bringing his
Porches and his Team manager Jules Westwood and one of his drivers Ross Whiteley.
We will be able to see the car and hear from the team as they prepare to go to Donnington for their next race.
read more...
Tue 6th September 2022 Business Meeting
Tue 30th August 2022 No Meeting following a Bank Holiday
Tue 16th August 2022 Whist with a twist
Fellowship Night
Tue 2nd August 2022 Business Meeting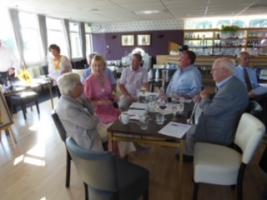 Tue 26th July 2022 Cider Tasting
Fellowship Night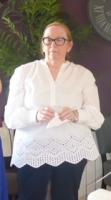 Tue 19th July 2022 Tyneside YMCA
Talking about Tyneside YMCA and the housing problems in the area and the help they are giving the Ukrainians who arrived in the UK.
Tue 12th July 2022 Business Meeting
Tue 5th July 2022 Treasure Hunt
Walking Treasure Hunt around Morpeth
calendar
local events