Completed meetings and events 2022-2023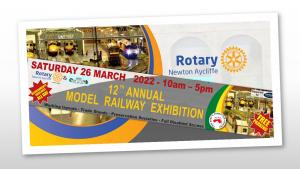 Sat 25th March 2023 MODEL RAILWAY EXHIBITION TO BE BIGGEST YET
Rotary Newton Aycliffe and our partners at Shildon Model Railway Club will be presenting the biggest exhibition they have held so far on Saturday 25 March 2023 at the usual venue of the Youth and Community Centre, Burn Lane, Newton Aycliffe DL5 4HT
read more...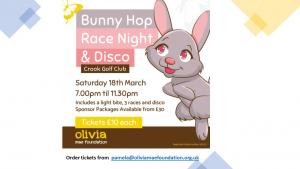 Sat 18th March 2023 Bunny Hop Race night & Disco
Fundraiser for the Olivia Mae foundation
read more...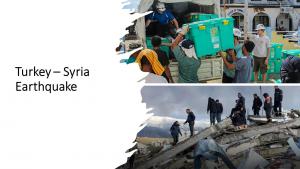 Sat 18th February 2023 Turkey - Syria Earthquake appeal
Turkey and Syria were struck by a devastating earthquake on 6 February that has killed tens of thousands of people, destroyed thousands of homes and other structures, and left people across the region without shelter in bitterly cold winter weather.
read more...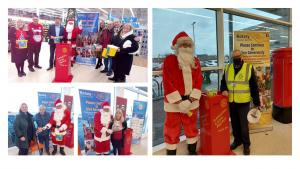 Fri 16th December 2022 - Thu 22nd December 2022 Rotary Newton Aycliffe is at Tesco Extra (Greenwell Rd, Newton Aycliffe).
Santa and his helpers are in Tesco once again for the final week of Christmas.
read more...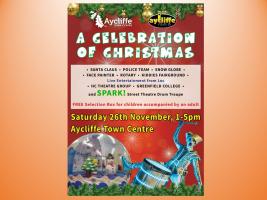 Sat 26th November 2022 A Celebration of Christmas
A celebration of Christmas in Aycliffe Town center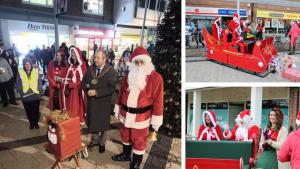 Sat 26th November 2022 Christmas lights switch on
Santa and Great Aycliffe Mayor switch on the Christmas tree lights in the town center.
read more...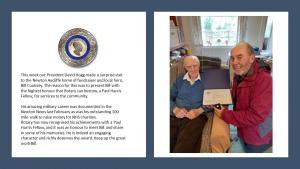 Sun 20th November 2022 Paul Harris Fellow for Bill Cooksy
This week our President David Hogg made a surprise visit to the Newton Aycliffe home of fundraiser and local hero, Bill Cooksey.
read more...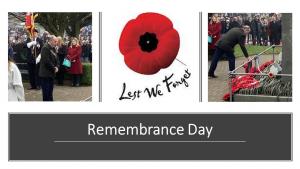 Sun 13th November 2022 Remembrance day
Our President David Hogg attended the Remembrance Service at St. Clare's Church today and laid a wreath on behalf of all Rotarians at Rotary Newton Aycliffe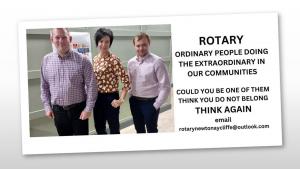 Tue 18th October 2022 - Sun 29th January 2023 Join Rotary
Rotary do an amazing job in our community, be part of it.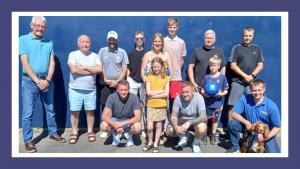 Sat 23rd July 2022 Fundraising Football competition in memory of Darren Scott
Rotary Newton Aycliffe is assisting Donna Scott with the creation of a lasting legacy to husband Darren, who tragically died in February during a football game at South Shields. He collapsed after becoming ill and died pitch side despite the best efforts
read more...
calendar
district events
local events