Completed meetings and events 2020-2021
Tue 29th June 2021 Handover
Virtual Meeting
Tue 22nd June 2021 Club Assembly
Virtual Meeting
Tue 8th June 2021 Golf Day TBA
Tue 25th May 2021 Shadow Council
Virtual Meeting
Tue 18th May 2021 Shadow Committees
Virtual Meetings
Mon 17th May 2021 Virtual Awards for Courage 2021
Newark Rotary Clubs has asked schools and colleges to give consideration to those students who have shown exemplified courage in the face of personal adversity and difficulty. Programmes will be sent out by email.
Tue 11th May 2021 Parkinson's UK TBA
Talk by Jo Killick Regional Fundraiser at Parkinsons UK
Visitor Steward Derek Rossin
Tue 27th April 2021 Club Council
Virtual Meeting
Tue 20th April 2021 AGM
Annual General Meeting
Tue 13th April 2021 Quiz
A fun quiz organised by Caroline & Derek Rossin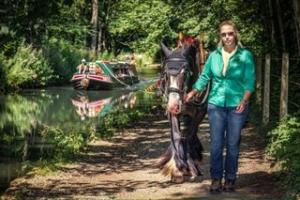 Tue 30th March 2021 The Sleeping Beauty
A talk by Mike Kelly
Sixteen years of work to help restore the Cromford Canal in Derbyshire. Including our passenger carrying horse drawn boat. Visitor steward Celia Smallwood
Tue 23rd March 2021 Club Council
Virtual Meeting
Tue 16th March 2021 Committees Meetings
Virtual Meetings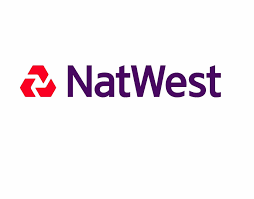 Tue 9th March 2021 How to stay safe from Fraud and Scams
Ryan Taylor, Community banker for 3 years and 6 years total at NatWest bank.
My job is incredibly rewarding as my time is split between talking to the public about scams and educating them on how to protect themselves.
Visitor Steward Ken Sutton

Tue 2nd March 2021 Club's 34th Charter
A talk by Katherine Booth from Macmillan Cancer Support.
This is our President's chosen charity.....followed by Food Banks a talk from Rotarian Susan Parker
Tue 23rd February 2021 A talk by Alieu Secker Rotary club of Fujara, The Gambia
Alieu will speak about the Rotary Club of Fujara and past association with Newark Castle. He is CEO of GCCI see web site https://gcci.gm/
Visitor Steward Dave Carrott
Mon 22nd February 2021 Club Council
Virtual Meeting
Tue 16th February 2021 Committees
Virtual Meeting
Tue 9th February 2021 Rota Kids
Speakers are Allen Richmond and Chris Netherwood from Vale of Belvoir Rotary Club.
John Barker is the Visitor Steward
read more...
Tue 2nd February 2021 The Lost Houses of Nottingham - by Graham Hayes
A local lad, Nottingham borne and bred, working in the family business of greeting card and stationery supply until my retirement a few years ago. Now I hope to continue a useful life giving pleasure to others.
Visitor Steward is Alan Redfern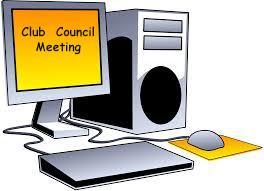 Tue 26th January 2021 Club Council - VIRTUAL until further notice
Tue 19th January 2021 Weekly Meeting -
Committees - VIRTUAL until further notice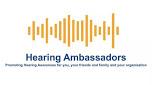 Tue 12th January 2021 Hear Here
Hearing Ambassadors (Charity Number 1187089) aims to ensure that people with mild to severe hearing loss are supported and included in club & community activities.
Tue 15th December 2020 Christmas Celebration
We are looking forward to an evening of fellowship together with some seasonal music and poetry and a festive drink or two.
Start 7pm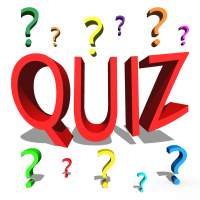 Tue 1st December 2020 Quiz
Details to follow
Tue 1st December 2020 COMMUNITY & VOCATIONAL COMMITTEE
Christmas Market Stall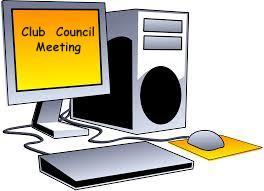 Tue 24th November 2020 Club Council (VIRTUAL)

Tue 17th November 2020 Committees (Virtual)
TBA
Tue 10th November 2020 SGM (Virtual)
Talk from Susan Parker about our club's use of Facebook
Tue 27th October 2020 A Talk
from Cancer Research UK and Newark Homestart.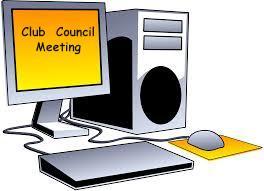 Tue 20th October 2020 Club Council - VIRTUAL until further notice
Tue 13th October 2020 Committees (Virtual)
Tue 22nd September 2020 ZOOM COUNCIL
Committee meeting
Tue 15th September 2020 ZOOM COM/VOC
Committee meeting.
Tue 15th September 2020 ZOOM MEMBERSHIP
Committee meeting
Tue 18th August 2020 Club Council - VIRTUAL until further notice
Tue 11th August 2020 Committees - VIRTUAL until further notice
Tue 21st July 2020 Club Council - VIRTUAL until further notice
Tue 14th July 2020 Committees - VIRTUAL until further notice
calendar
district events
local events