Completed meetings and events 2020-2021
Tue 12th January 2021 Hear Here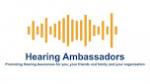 Hearing Ambassadors (Charity Number 1187089) aims to ensure that people with mild to severe hearing loss are supported and included in club & community activities.
Tue 15th December 2020 Christmas Celebration
We are looking forward to an evening of fellowship together with some seasonal music and poetry and a festive drink or two.
Start 7pm
Tue 1st December 2020 Quiz

Details to follow
Tue 1st December 2020 COMMUNITY & VOCATIONAL COMMITTEE
Christmas Market Stall
Tue 24th November 2020 Club Council (VIRTUAL)

Tue 17th November 2020 Committees (Virtual)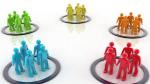 TBA
Tue 10th November 2020 SGM (Virtual)
Talk from Susan Parker about our club's use of Facebook
Tue 27th October 2020 A Talk
from Cancer Research UK and Newark Homestart.
Tue 20th October 2020 Club Council - VIRTUAL until further notice

Tue 13th October 2020 Committees (Virtual)
Tue 22nd September 2020 ZOOM COUNCIL
Committee meeting
Tue 15th September 2020 ZOOM COM/VOC
Committee meeting.
Tue 15th September 2020 ZOOM MEMBERSHIP
Committee meeting
Tue 18th August 2020 Club Council - VIRTUAL until further notice
Tue 11th August 2020 Committees - VIRTUAL until further notice
Tue 21st July 2020 Club Council - VIRTUAL until further notice
Tue 14th July 2020 Committees - VIRTUAL until further notice
future
calendar
district events
local events