For the time being our regular meetings are online so please use the 'Contact' link in the top toolbar to find out more about our club.
Newark Castle is part of Rotary International a service organization whose stated purpose is to bring together like minded people in order to provide humanitarian services.
We get involved in local Community and International projects and are always looking for new members who are prepared to give service to others less fortunate than ourselves and who want to give something back to society. The Community is at the heart of the club's service and our projects help to improve the lives of people in the local area.
We are a non-political and non-religious organization open to all.
If you would like to know more about us click on the "What We Do" link in the drop down menu or at the top of this page or why not scroll down and visit our facebook page.
Interested in finding out more about Rotary or would like to get involved then follow this link to learn more. Alternatively contact us by clicking the "Membership Inquiry" red button at the bottom of this screen or using the "Contact" link at the top of this page.
Meet the working Rotary members who have taken advantage of corporate membership options, and the flexibility of Rotary, in order to give back to their communities. Rotary offers a variety of opportunities to enable working people to take action and make a difference within their spare time.
Find out more at: https://www.rotarygbi.org/join/
Rotary Ambassadors
Rotary ambassadors including Paralympian Ade Adepitan and singer/songwriter Bono express their gratitude for the humanitarian work Rotary has done over the years.
Read about Rotary's "monumental contribution" to global efforts to eradicate POLIO. Rotary's efforts were recently celebrated in Prime Minister's Questions.
Help us end Polio and protect more children by donating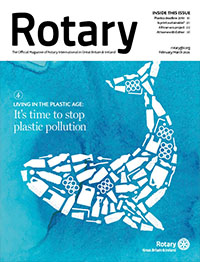 Rotary magazine covers a wide range of fascinating features, exclusive interviews and inspiring human interest stories from across the world of Rotary.
Read the stories
In these difficult Covid times the Rotary Club of Newark Castle continues to meet by 'Zoom' enjoying fellowship via quiz and speaker evenings.
Rotary Presidents traditionally choose to support a Charity and last year our joint Presidents Celia Smallwood and Roger Pykett were no exception choosing Newark Home Start and Cancer Research UK. Read more
Rotary4FoodBanks is District 1220s response to the Covid-19 crisis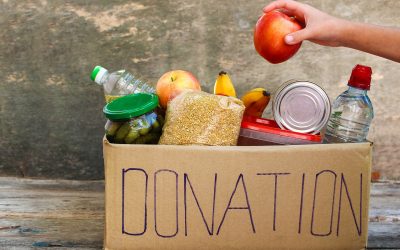 Pressure on the UK's food banks is increasing daily. The upturn in unemployment due to the Covid-19 crisis is resulting in many more families needing to turn to local food banks. This comes at a time when our food banks were already stretched to the limit; – in 2019 they supplied 1,808,949 emergency food supplies, a year on year increase of 20 per cent. To learn more read on
You can visit the Rotary4FoodBanks news page here

Former rough sleepers at Derby's Padley Hostel have been key players in the fight to stave off hunger and homelessness for hundreds in the city during the Covid crisis.
With backing from churches, schools, private donors, supermarkets and Rotary Clubs, Padley has maintained its caring service against all the odds. But it is now appealing for more support as it gears up to face the tough winter ahead. To read on click here.

There are simply too many clubs and members who have supported us with their skills and knowledge over the last couple of years for us to mention them by name, so we would like to dedicate our new website to Rotary District 1220 with grateful thanks for all the encouragement and practical help that you have given us.
To read on click here