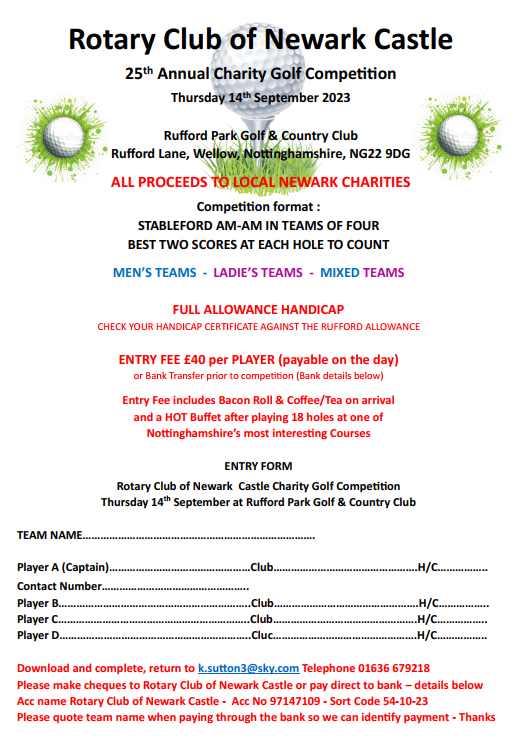 General News
All our Club meetings are held "face to face" at the Sir Stuart Goodwin Suite at the Newark Showground - please see side panel for venue details and dates of future meetings or click on the following link - Future Meetings.
Newark Castle is part of Rotary International a service organization whose stated purpose is to bring together like minded people in order to provide humanitarian services.
We get involved in local Community and International projects and are always looking for new members who are prepared to give service to others less fortunate than ourselves and who want to give something back to society. The Community is at the heart of the club's service and our projects help to improve the lives of people in the local area.
We are a non-political and non-religious organization open to all. If you are interested in joining Rotary or would simply like some further information please contact us either via our Contacts Page and select "Membership" from the drop down box or by selecting the following link for Membership.
Additionally if you would like to know more about us click on the "What We Do" tab at the top of the page and select an item from the drop down menu or why not scroll down to view our Facebook feature, alternatively click on the following link to visit our Facebook page.
The Rotary Magazine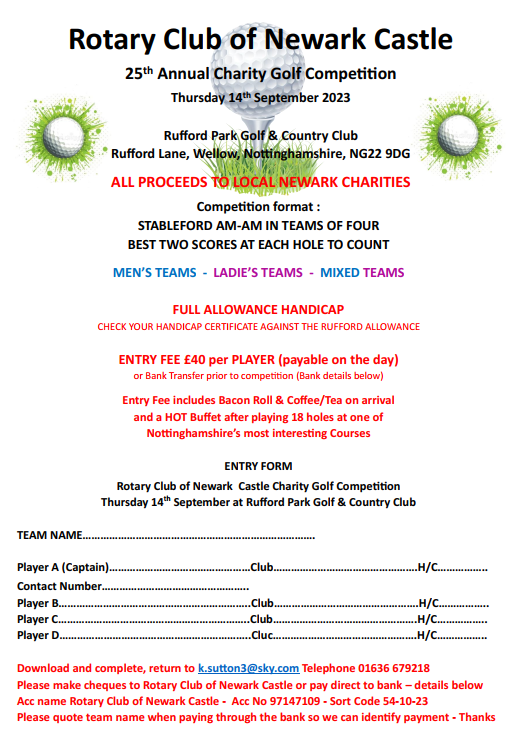 Rotary magazine covers a wide range of fascinating features, exclusive interviews and inspiring human interest stories from across the world of Rotary.
Read the stories