Completed meetings and events 2015-2016
Fri 24th June 2016 Club Assembly
Our end-of-year review and the hand-over to our incoming President Susan Cherry.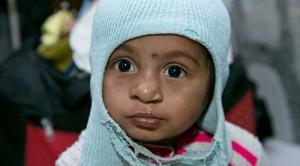 Fri 17th June 2016 Guest Speaker Dave Severns Jones NCF ,Nagpur,India.
Dave Severns - Jones will speak about his travels in India and the Charity NCF which he is involved with helping children affected by Cleft Palate
Fri 10th June 2016 Sports Report
Join John Ward as he announces the winners of this year's Fantasy Football.
Sun 5th June 2016 Afternoon Tea
Following the success of our previous event, Afternoon Tea will again be held at Bartle Hall. No doubt there will be competitions for the wearers of outrageous blazers or ear-rings!!
Fri 3rd June 2016 Business Meeting
Which committee will have a full attendance?
Fri 27th May 2016 Fellowship Meeting
Fri 20th May 2016 Club Review
..... a consideration of a revised committee structure.
Fri 13th May 2016 Internal Speaker our own Jeanette Smalley
Jeanette has willingly volunteered to speak to us about her work and the vital services provided by Vine House
Fri 6th May 2016 Business Meeting
It's the first Friday of the month!
Fri 29th April 2016 It's the 5th Friday and we might have a speaker come and find out!
Come ready to listen to our speaker, or not.
Fri 22nd April 2016 Fellowship Meeting
Fri 15th April 2016 A Walk Around Our Website
An opportunity to remind members of the features within our web site.
Fri 8th April 2016 Fellowship Meeting
Fri 1st April 2016 Business Meeting
In addition we welcome Howard Jackson (Assistant Governor) and Joan Burrows (Assistant Governor (designate))
Fri 25th March 2016 Good Friday - no meeting
.
Fri 18th March 2016 Technology Tournament
The annual competition for local schools (to test pupil's design and construction skills)
Fri 11th March 2016 Business Meeting
Fri 4th March 2016 Rotary Club of Preston Guild Charter Night
Our "Twenty Second Charter Anniversary Celebration Dinner" will be held at the Preston Marriott Hotel,
Fri 4th March 2016 No Morning Meeting
..... instead were at the Marriott Hotel this evening (Charter Night)
Fri 26th February 2016 Fellowship Meeting
Fri 19th February 2016 Visit to Kamuli Mission Hospital (Uganda)
A number of final year medical students from Manchester Medical School (currently at Royal Preston Hospital) will tell us about their proposed medical elective in Uganda
Fri 12th February 2016 Internal Speaker (provisional)
Fri 5th February 2016 Business Meeting
Fri 29th January 2016 No Morning Meeting
..... instead we join with the Rotary Club of Preston for a Burns Night Celebration (The Plough at Eaves)
Fri 22nd January 2016 Fellowship Meeting
Wed 13th January 2016 New Year Quiz
Provisional date for our quiz at Deafway. Start getting your team together and working on your general knowledge.
Fri 1st January 2016 New Years Day - No Meeting again, but set the alarm clock for next week.
No Meeting
Fri 25th December 2015 No Meeting today, have a lie in unless Santa has woken you up
Fri 18th December 2015 Christmas Breakfast Meeting
Come and start your Christmas with us at our special breakfast party
read more...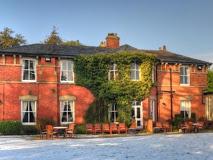 Sat 12th December 2015 Christmas Meal
Our annual Christmas Meal will be held, this year, at Bartle Hall.
Fri 11th December 2015 Fellowship Meeting
Fri 4th December 2015 Business Meeting
Fri 27th November 2015 Visit by DG Arthur Jones
Fri 20th November 2015 Friday Meeting Fellowship Meeting
Fri 13th November 2015 Internal Speaker
Fri 6th November 2015 Business Meeting
Fri 30th October 2015 Friday Meeting
Fri 23rd October 2015 Race Night
The event is to be held at Deafway's premises - to include food. Some races are still available for sponsorship!
Fri 23rd October 2015 Friday Meeting
Fri 16th October 2015 Guest Speaker - Rosarie the club sponor for RYLA will come and tell us of her experiences
Breakfast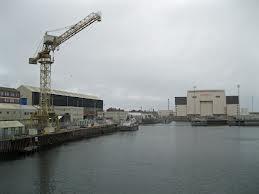 Fri 9th October 2015 Guest Speaker Barbara Bennett - Barrow in Furness
This might only be part one of Barbara's talk about growing up in Barrow and coming to work in the big city.
Fri 2nd October 2015 Rotakids Meeting at Sherwood Primary School - no meeting at UCLan
This week we visit Sherwood School - to receive a report from RotaKids of their activities last year and what they have planned for the future.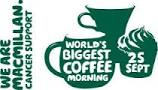 Fri 25th September 2015 Macmillan Coffee Morning
Our annual fund-raising Macmillan Coffee Morning.
Fri 18th September 2015 External Speaker
Guest Speaker
Fri 11th September 2015 Internal Speaker
Breakfast
Sun 6th September 2015 Summer Barbecue
This year's summer barbecue will be held at Simon's ..... we had to postpone the event earlier this year so let's hope, baring accidents and bad weather, we have an enjoyable time!
Fri 4th September 2015 Business Meeting
Business Meeting
Fri 28th August 2015 Fellowship Meeting
Breakfast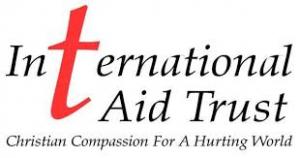 Fri 21st August 2015 External Speaker Jim Houghton
Come and hear Jim Houghton from International Aid talk about the Rotary Shoes Box Scheme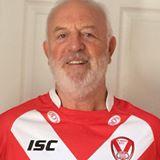 Fri 14th August 2015 Guest Speaker Philip Aindow "From the Light to the Dark Side"
Philip talks about moving to Yorkshire
Fri 7th August 2015 Business Meeting
Business Meeting
Fri 31st July 2015 Friday Meeting
Breakfast

Fri 10th July 2015 Howard Jackson
Howard returns for part two of our Club Assembly
calendar
district events
local events