Completed meetings and events 2019-2020
Mon 1st June 2020 Zoom Meeting
Presently meet each week via zoom for an informal catch up. Details will have been emailed to you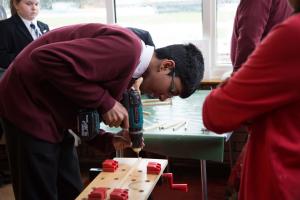 Fri 20th March 2020 Rotary Technology Tournament
Local schools compete a task in this annual competition
Fri 6th March 2020 Club Charter Night
… at Barton Grange Hotel
Fri 21st February 2020 My first 100 days
Mayor of Penwortham Cllr Geoff Crewe comes to tell us of his experience during his first 100 days in office.
Fri 7th February 2020 Business Meeting
We meet to plan our various projects
Fri 10th January 2020 Guest Speaker Bill Honeywell
Bill comes to talk to us about membership
Fri 3rd January 2020 Club Business Meeting
Fri 20th December 2019 Christmas Breakfast
… our traditional start to the Festive Season!
Fri 6th December 2019 NO MEETING
Fri 29th November 2019 Fellowship Meeting
Thu 14th November 2019 Fashion Show
at 53 Degrees, Preston - in conjunction with UCLan
Fri 1st November 2019 Club Business Meeting
Fri 25th October 2019 Fellowship Meeting
Fri 18th October 2019 - Fri 11th October 2019 Guest Speaker Olive Carroll
Olive comes to update us about the Shalom Academy.
Fri 4th October 2019 Club Business Meeting
Fri 27th September 2019 Macmillan Coffee Morning
Fri 20th September 2019 Visit of District Governor Miles
Thu 19th September 2019 Quiz Night
hosted by Black Bull, Penwortham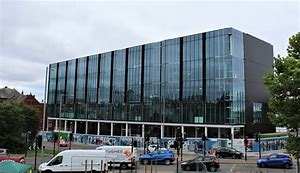 Fri 13th September 2019 Guest Speaker Iain Martin
Iain Martin the Engagement Manager from the UCLan Engineering Innovation Centre - which is the new glass building at the front - comes to talk to us and later will take us on a guided tour for those able to stay on.
Sun 8th September 2019 Ribble Way Run
Our annual event along the Ribble Way: see prestonguildevents.com for details.
Fri 6th September 2019 Club Business Meeting
Fri 30th August 2019 Fellowship Meeting
Fri 23rd August 2019 Guest Speaker Elyce Mercer
All you wanted to know about Instagram but were afraid to ask. Should be good
Fri 16th August 2019 Guest Speaker Jessica Casby
Jessica comes to talk about her time at RYLA
Fri 2nd August 2019 Club Business Meeting
Fri 26th July 2019 Calvert Trust
Charles and Kieran come to tell us of their time at the Calvert Trust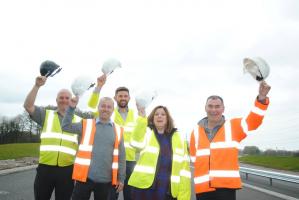 Sun 21st July 2019 Hunt Plant Hire Penwortham Bypass Running Festival
Our biggest event of the year currently involving around 1000 people a charity Fun Run, 5K and 10K along the unopened section of the Penwortham Bypass https://www.facebook.com/bypass10k/
Fri 19th July 2019 NO MEETING
Due to UCLan Graduation Ceremonies (all week) it will be difficult for us to meet (including absence of car parking facilities).
Fri 5th July 2019 Business Meeting
Lots to discuss with various events coming up over the summer
calendar
district events
local events