Completed meetings and events 2015-2016
Sun 17th April 2016 Club visit to Rolls Royce - Great Eastern, Dunmow

John Fromant has arranged a visit to Rolls Royce dealers and restorers P&A Woods on Sunday 17th April 2016
read more...
Mon 11th April 2016 Business meeting with meal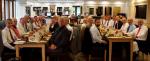 General business meeting
Sat 20th February 2016 Young Musician District 1240 Final
2016 competition held at Chelmsford Cathedral. Good luck in the Regional Finals on 20th March 2016!
Mon 8th February 2016 Business Meeting with meal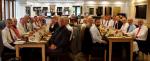 General Business Meeting
Sat 5th December 2015 Hullbridge Xmas Fair - Sat 20 Oct 2015

The market stalls are located at the Pooles Lane Car Park, Hullbridge.
read more...
Mon 23rd November 2015 Speaker Meeting with meal
Lyn Ketley from Essex Fire Service is our speaker
Sat 14th November 2015 WheelZ Concert - Raised £1,640
WheelZ is a charity performing band with a 60's style that will appeal to all. Some players are members of our Rotary Club too!
read more...
Mon 12th October 2015 Business meeting with meal (Council before)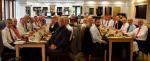 General Business Meeting
Fri 2nd October 2015 Waverley Paddle Steamer Trip
Members evening out on the Thames on a Waverley Paddle Steamer, with food on board and nice views to enjoy.
Wed 23rd September 2015 Talking Newspaper gets £200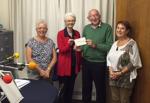 Our VP Bill Farmer and Community Chair Mike Cocks visit Rayleigh, Rochford & Castle Point Talking Newspaper For The Blind present cheque to Janet Berry.
read more...
Mon 14th September 2015 Club Business Meeting with meal

Meal - Business Meeting
Mon 31st August 2015 Bank Holiday - No Meeting
future
calendar
district events
local events