Completed meetings and events 2019-2020
Mon 16th March 2020 Speaker: Chloe Joomun on "The Principle Trust"
Mon 16th March 2020 - Tue 30th June 2020 No Meetings until further notice
Sat 14th March 2020 Presidents Elect Preparation Seminar
Fulford School
Mon 9th March 2020 Speaker: Peter Gibson on My First 80 Days as an MP
Mon 2nd March 2020 Monthly Business Meeting
Mon 24th February 2020 Speaker: Yorkshire Cricket Foundation
Sun 23rd February 2020 A Shetland Murder Mystery Afternoon Tea - 23rd February 2020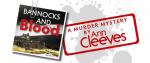 Come and solve the clues to a mystery "Bannocks and Blood" written by Anne Cleeves, author of the Shetland Novels, whilst enjoying a Scottish themed afternoon tea.
This event will be held at The Forum, Northallerton
read more...
Sun 23rd February 2020 Rotary Day
Mon 17th February 2020 Speaker: Richard Henson Jones on The Rotary Foundation
Mon 10th February 2020 Speaker: Victoria Robson on setting up her own bridalwear business
Mon 3rd February 2020 Monthly Business Meeting
Sat 1st February 2020 District Council - Fulford
Mon 27th January 2020 Speaker: Tom Banfield on Queen Victoria's Gene
Mon 20th January 2020 Speaker: New Members Talk - Kate Hindmarsh
Mon 13th January 2020 Speaker: Graham Bell on the UCI Cycling Tour
Mon 6th January 2020 Monthly Business Meeting
Mon 30th December 2019 No Meeting because of New Year
Mon 23rd December 2019 No Meeting because of Christmas
Mon 16th December 2019 Christmas Meal and entertainment
We will meet at 6.30 for 7 pm for our meal and there will be a Christmas themed entertainment
Mon 9th December 2019 Speaker: Christmas Crafts
Mon 2nd December 2019 Special General and Monthly Business Meeting
Sat 30th November 2019 Trip to Queen Ethelburga's School for a Gala Performance of Chicago
Mon 25th November 2019 Speaker: Andrew Firth on Wine
Mon 18th November 2019 Speaker: Hannah Chapman on being 'The First Female Editor of the Northern Echo and D&STimes'
Mon 11th November 2019 Speakers: Anne Wall and Eileen Brereton - Update on the Home Comforts Project
Mon 4th November 2019 Monthly Business Meeting
Mon 28th October 2019 Social: Halloween Quiz
Sun 27th October 2019 Bedale Book and Postcard Fair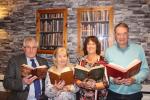 Bumper Day for Bookworms: The Club will be running the Book and Postcard Fair at Bedale Hall on Sunday 27th October
read more...
Mon 21st October 2019 Feedback from District Conference and final preparation for the Bedale Book Fair
Sat 19th October 2019 25th Annual Charter Dinner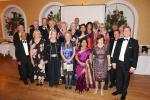 Held at the Golden Lion in Northallerton. Our Speaker was Jan Long who gave a talk about the Life of Gertrude Bell.
Mon 14th October 2019 Speaker: RYLA Feedback meeting
Fri 11th October 2019 - Sun 13th October 2019 District Conference, Scarborough
Mon 7th October 2019 Monthly Business Meeting
Mon 30th September 2019 Scatter Week
Sat 28th September 2019 District Council - Fulford
Mon 23rd September 2019 Speaker: Hannah Russell - Author of the Little Alf books
Fri 20th September 2019 Joint Meeting with our District Governor
We will join the Northallerton and Thirsk Clubs to welcome DG Manosh Joshi for the annual Club DG visit. This meeting will be hosted by the Northallerton Club at their Friday Meeting at the Allerton Court Hotel
Mon 16th September 2019 Speaker: John Foster new members talk
Mon 9th September 2019 Speakers: " Five Go to Hamburg"
Mon 2nd September 2019 Monthly Business Meeting
Mon 26th August 2019 Bank Holiday: No Meeting
Mon 19th August 2019 Speaker: 'Northallerton Men's Shed'
Mon 12th August 2019 Speaker: Laura Hallett on "My Life After RYLA"
Mon 5th August 2019 Monthly Business Meeting
Mon 29th July 2019 Brewery Visit to Hambleton Ales followed by a meal
We will meet at the brewery in Melmerby at 6pm for a tour of the brewery and a chance to taste their wares (soft drinks also available). Charge £10. We will follow this by a meal at a local pub.
Mon 22nd July 2019 Annual Treasure Hunt
This will take place in Thornton Le Beans and we will follow this with a meal at the Crosby
Wed 17th July 2019 Club Council
Mon 15th July 2019 Speakers: Sally Clifford and Jayne Shackleton of North Yorkshire Youth
Sally and Jayne will talk about their work and projects in Northallerton
Mon 8th July 2019 Speaker: David Williams on "The Frys of Bristol"
Sun 7th July 2019 The New Rotary Year - Hail and Farewell
To celebrate the start of the new Rotary Year and Anne's presidency we will be holding a social event tea party in the garden at Anne and Geoff's house.
Sat 6th July 2019 District Governor Handover Event in Bradford
Manosh Joshi will be holding his handover event at The Aagrah Restaurant in Bradford. Details in the Blue Folder- names to Geoff by 10th June please.
Mon 1st July 2019 Business Meeting and Handover
future
calendar
district events
local events