Completed meetings and events 2022-2023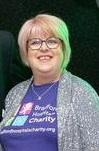 Fri 31st March 2023 Friday 31st March 2023
Hayley Collis, 'Head of Fund Raising for Bradford Hospitals' ... prior to her impending retirement after over ten years... fund raising stories to tell.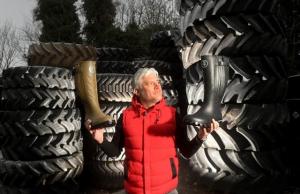 Fri 24th March 2023 Friday 24th March 2023
Mr Tom Card, Baildon based 'The British Rubber Company' the story of...

Fri 17th March 2023 Friday 17th March 2023
cancelled will be rescheduled for a later date Rtn John Briggs (Shipley) 'Climbing the Educational Bookcase'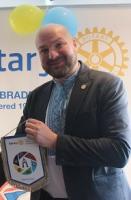 Fri 3rd March 2023 Friday 3rd March 2023
Rtn Erik Avetisov ON ZOOM Rotary in the Ukraine and Rotary's response to the War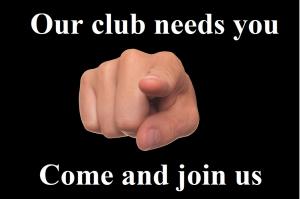 Fri 24th February 2023 Friday 24th February 2023
Rotary You tube presentation
How to grow membership in a struggling RC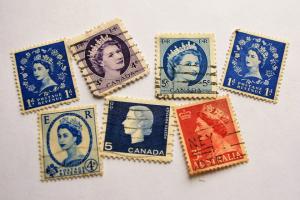 Fri 17th February 2023 Friday 17th February 2023
Rtn Chris Binns
A Royal Mail Stamp Swap experience/Story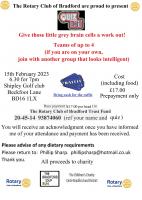 Wed 15th February 2023 Quiz Night - Wednesday 15th February 2023
Quiz night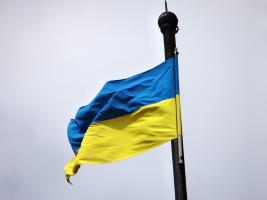 Fri 10th February 2023 Friday 10th February 2023
Rtn Emilia Merenmies
Of Haworth and Worth Valley RC
On her recent experiences in the Ukraine.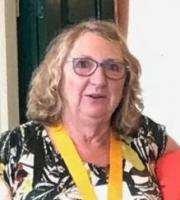 Fri 3rd February 2023 Friday 3rd February 2023
Rth Anne Griffin
On Bradford Disability Games on Sunday 28th May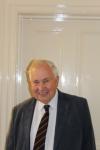 Fri 27th January 2023 Friday 27th January 2023
Our very own Frank, on how the mighty have fallen - About his recent experience in Austria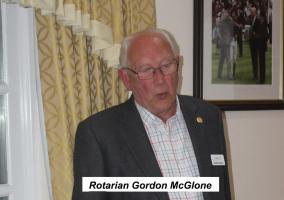 Fri 20th January 2023 Friday 20th January 2023
Rotarian Gordon McGlone in person on Aquabox 30 years
read more...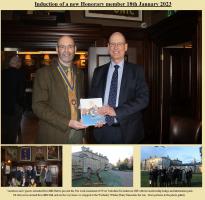 Wed 18th January 2023 Induction of The Lord-Lieutenant Ed Anderson
Induction of Ed Anderson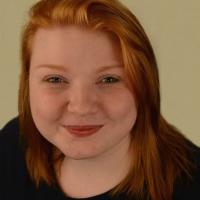 Fri 13th January 2023 Friday 13 December 2022
Katie Mahon, Blooming Buds Theatre Group/ Bradford's 25 bid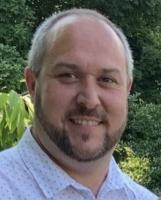 Fri 6th January 2023 Friday 6th January 2023
This years New Year message will be given by the Revd Rob Savage.
Rob is the Assistant Curate in the Benefice of Morton and Riddlesden.
Fri 30th December 2022 Friday 30th December 2022
No meeting, but we are having a Christmas Walk to blow the cobwebs from our little grey cells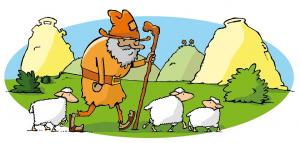 Fri 30th December 2022 The Rotary Club of Bradford Betwixt Christmas Walk
Friday 30th December 2022
Beckfoot/ Cottingley Woods Bingley
read more...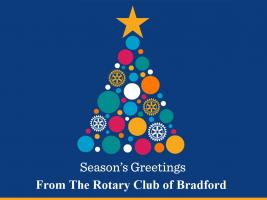 Fri 23rd December 2022 Friday 23rd December 2022
No Meeting, Happy Christmas to one and all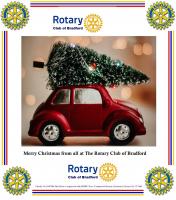 Fri 16th December 2022 Friday 16th December 2022
Our Christmas meal jointly with Bingley Rotary Club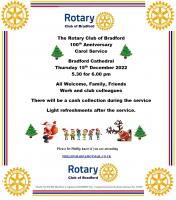 Thu 15th December 2022 Thursday 15th December 2022
The Rotary Club of Bradford 100th Anniversary Carol Service
Starts 5.30 for 6pm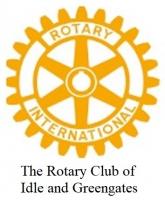 Fri 9th December 2022 Friday 9th December 2022
A powerpoint presentation on the History of Idle and Greengates Rotary Club Rtn David Stanton (this time our own John Parker has the presentation, and it works)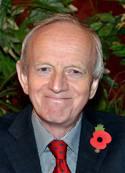 Fri 2nd December 2022 Friday 2nd December 2022
Rtn John Waterhouse 'Can we really understand our Universe'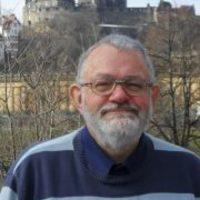 Fri 25th November 2022 Friday 25th November 2022
Derek Barker... all you ever wanted to know about 'Bradford Bricks'
read more...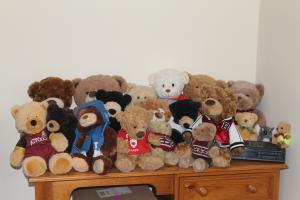 Fri 18th November 2022 Friday 18th November 2022
Club Special Meeting...no speaker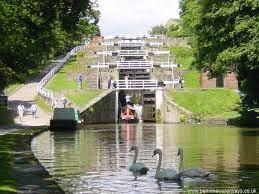 Fri 11th November 2022 Friday 11th November 2022
Will Arthur (Ret'd from Yorkshire Water) a PowerPoint talk 'Canals don't flood'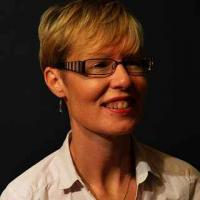 Fri 4th November 2022 Friday 4th November 2022
Julie Ingham from the Charity HomeInstead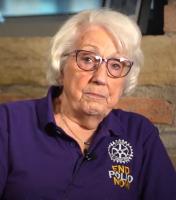 Fri 28th October 2022 Friday 28th October 2022
Rtn. Hazel BRINDLE, talking about the Rucksack project for the homeless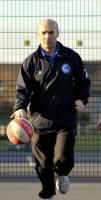 Fri 21st October 2022 Friday 21st October 2022
Derek Radcliffe... Schoolteacher of the Year... returns to deliver more amusing tales from his teaching days in Bradford.

Fri 14th October 2022 Friday 14thth October 2022
Rtn David Stanton...........The life and times of Idle and Greengates Rotary Club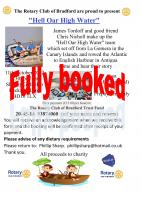 Tue 11th October 2022 Tuesday 11th October 2022 6.30 for 7pm
"Hell oar high water" 2 rowers who crossed the Atlantic in a rowing boat.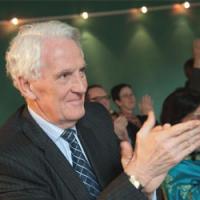 Fri 7th October 2022 Friday 7th October 2022
Sir James Hill 'Education Matters- Bradford' (an update on his talk he gave five years ago. (a talk in person... no slides)

Fri 30th September 2022 Friday 30th September 2022
Our very own John Parker will play a video on the Rotary Jaipur Limb Project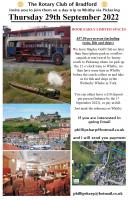 Thu 29th September 2022 Thursday 29th September 2022
Presidents day trip to Whitby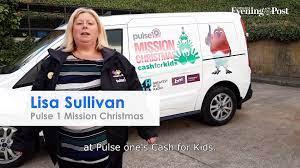 Fri 23rd September 2022 Friday 23nd September 2022
Lisa Sullivan from Cash for Kids Charity will tell us about the charity and the work they do in Bradford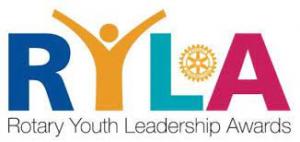 Fri 16th September 2022 Friday 16th September 2022
Our RYLA candidate 'Cherish' From Bradford Academy ... visiting us in person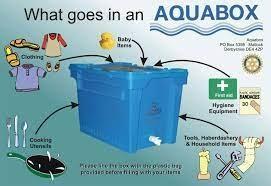 Fri 9th September 2022 Friday 9th September 2022
Thirty Years Celebration of Aquabox... what is it and how does Rotary support it Rtn David Hood PDG 1220 from Derbyshire Dales Rotary Club on Zoom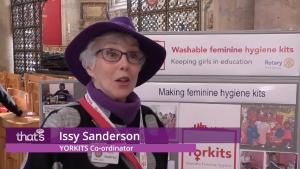 Fri 2nd September 2022 Friday 2nd September 2022
'Feminine Hygiene Kits for Girls' Rotarians Issy and Arthur from Rotary York Ainsty Club visiting us in person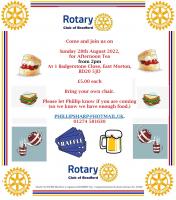 Sun 28th August 2022 SUNDAY 28TH AUGUST 2022
Afternoon tea
Details to follow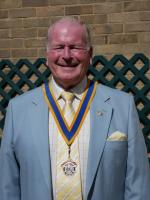 Fri 26th August 2022 Friday 26th August 2022
Our very own Mike Smith is going to tell us "Here is the real news"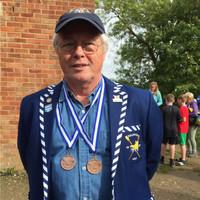 Fri 19th August 2022 Friday 19th August 2022
Solicitor Ron Drake (his Father was a founder of Bradford West Rotary Club) giving a talk on ' Bradford Amateur Rowing Club at Hirst Wood)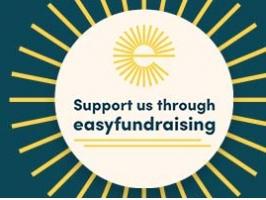 Wed 17th August 2022 - Fri 30th June 2023 Easy fundraising
A very easy way to donate to our charity account
read more...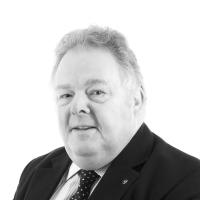 Fri 12th August 2022 Friday 12th August 2022
Keith Madeley MBE ... giving a talk on 'Bradford born to Mr. Yorkshire'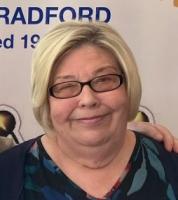 Fri 5th August 2022 Friday 5th August 2022
A welcome return of Janet Senior giving a talk on... 'The Railways comes to Bradford'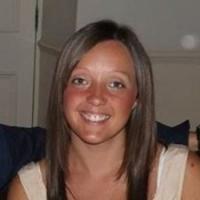 Fri 29th July 2022 Friday 29th July 2022
Jen Aspinall, from Yorkshire Brain Tumour Charity...'what they are doing and have done in Bradford'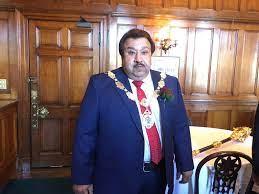 Fri 22nd July 2022 Friday 22nd July 2022
Former Lord Mayor of Bradford Cllr Shabir Hussain to give a talk about his Mayoral Year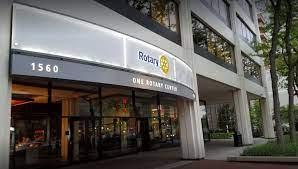 Fri 15th July 2022 Friday 15th July 2022
John P to give us a video on Rotary HQ.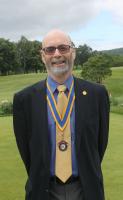 Fri 8th July 2022 Friday 8th July 2022
New President John Guest address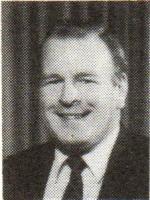 Fri 1st July 2022 Friday 1st July 2022
Mike Smith reminiscing about his years in the Rotary Club of Bradford
Fri 1st July 2022 - Fri 30th June 2023 Presidents John 2022/23 Charities
Bradford Soup Run
Children Charity Circle
Health Care 4 All International
read more...
calendar
district events
local events