Completed meetings and events 2021-2022
Sat 26th March 2022 - Mon 28th March 2022 Tree Planting
Treeplanting at Smithills 10am 28th March
read more...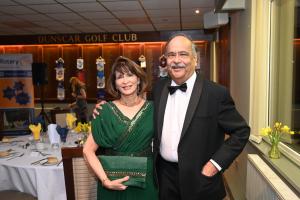 Fri 11th March 2022 2022 Charter Celebration
Bolton Lever Rotary celebrated its 19th Charter Night at Dunscar Golf Club on 11th March 2022.
read more...
Mon 21st February 2022 Tree planting with a local primary school
Tree planting at Bolton St Catherine's Academy 21st Feb, to create a "Queen's Canopy Rotary Woodland". Probably 11 until 2:30
read more...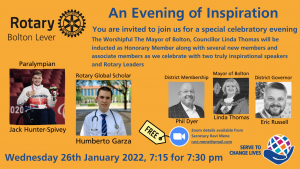 Wed 26th January 2022 Induction of new members and Paralympian speaker and Global Scholar
Celebration of the New Year with Induction of 2 new members, an Honorary member, and 2 associate members,
with Paralympian speaker - Jack Hunter-Spivey
and Global Scholar - Humberto Garza
read more...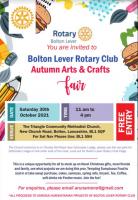 Sat 30th October 2021 Arts and Craft Event
Arts and Craft event at the Triangle Church, Bolton 11-4 30th Oct
Thu 23rd September 2021 Ironkids Volunteering
Volunteering to help registration for the Ironkids, and with marshalling on the day
Wed 28th July 2021 Club Meeting with Remap speaker John Moutrie
REMAP speaker John Moutrie, from Westhoughton Rotary
calendar
local events