What is Rotary Bolton Lever?
The club was chartered (founded) by a small group of like-minded individuals on 7th June 2003, who wanted to make a difference in Bolton and the world.
Over the past 19 years, Rotary Bolton Lever has grown to become a modern, vibrant club with 34 active members meeting regularly to coordinate projects and serve the local and international community. As you will see from our video at the top of this page, there is so much good that we do because there is so much good to be done.
Find out more of our origins here Lord Leverhulme - Rotary Bolton Lever (rotary-ribi.org)
What We Do At Rotary Bolton Lever:
Interested in meeting up with us?
We meet online once a month and also in person once a month - our club is flexible and no matter what your aspirations or availability is, you will find a very warm welcome from the members of Rotary Bolton Lever.
How to join Rotary Bolton Lever (rotary-ribi.org)
Rotary in Bolton 100 Years 2022 - Special Edition Gin
To celebrate one hundred years of Rotary in Bolton, the six Bolton clubs have created a commemorative Blue Raspberry Gin. £7 from the sale of each bottle goes to charity, with £3.50 of this going to the Rotary Foundation and the other £3.50 going to Rotary Bolton.
Rotary in Bolton 100 Years Gin - Rotary Bolton Lever (rotary-ribi.org)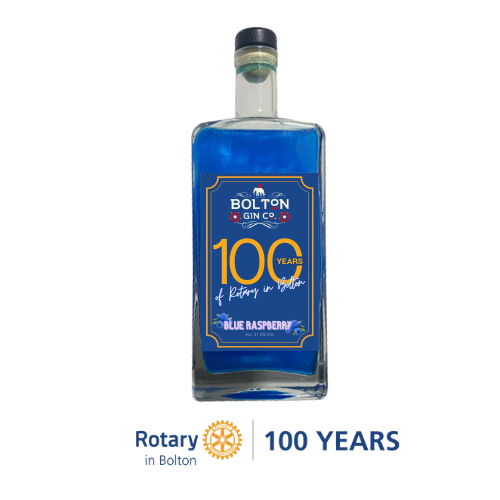 Rotary Bolton Lever Stands with Ukraine
Find out about our Humanitarian Aid for Ukraine Crisis - Rotary Bolton Lever