Completed meetings and events 2016-2017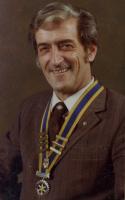 Tue 27th June 2017 Past Presidents of the Club
Photographs of Past Presidents from 1977/78
As photographs of Past Presidents prior to 1977/78 become available they will be added to this page.
Mon 26th June 2017 Valedictory -The President. Grace: President-Elect Pat Doherty
Mon 19th June 2017 Photo Album. Peter Barnes. Grace: President Margaret-Ann de Courcey-Bayley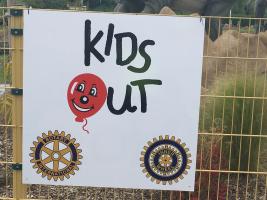 Wed 14th June 2017 Kids Out 2017
The Club sponsored 35 Students and 25 Carers for the District 1040 'Kids Out' event at Lightwater Valley on 14th June 2017. The event was organised by Rotarian James Grimshaw who wa ssupported on the day by John Fordyce, Pat Littlewood and Pat Doherty
Mon 12th June 2017 Club Assembly. Grace: President Margaret-Ann de Courcey-Bayley
Sat 10th June 2017 Brian Rushton - Tree Dedication Service
Tree dedication service for late Rotarian Brian Rushton on 10th June 2017
Mon 5th June 2017 Host:Charles Jesper or John Simm
Mon 29th May 2017 Spring Bank Holiday. No Rotary Meeting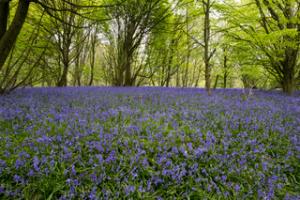 Thu 25th May 2017 Nidderdale Run & Walk - 7th May 2017
24th Annual Nidderdale Walk and 1st Nidderdale Run
Mon 22nd May 2017 Host: John Tyreman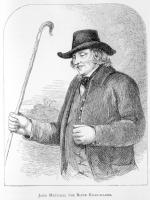 Mon 15th May 2017 The Life and Times of John (Jack) Metcalf: Speaker - Bernard Higgins: Host - Michael Wearing
Mon 8th May 2017 AGM. Grace: Vice President Maurice Bull. Club Council
Mon 1st May 2017 Early May Bank Holiday. No Rotary Meeting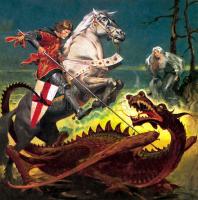 Mon 24th April 2017 St George's Day and President's Night. Speaker Rtn Pat Doherty. Subject: St. George. Host: Rtn. Alan Wallace
Mon 17th April 2017 Easter Monday. No Rotary Meeting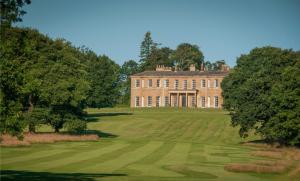 Mon 10th April 2017 Experiences of Rudding Park Hotel - Peter Banks.Host: Richard Snoxall
Sat 8th April 2017 Anniversary Dinner 8th April 2017
Anniversary dinner held at Pannal Golf Club and hosted by the President Margaret-Ann De Courcey-Bayley
read more...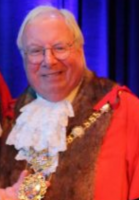 Mon 3rd April 2017 The Mayor of Harrogate. Host: Eric Mitchell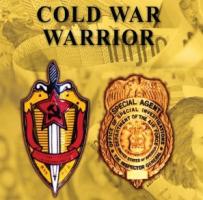 Mon 27th March 2017 Cold War Warrior - David Clark. Grace: David Clark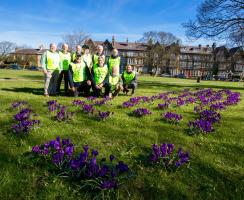 Mon 27th March 2017 Purple4Polio
The planting of crocus is part of Purple4Polio, the Rotary International in Great Britain and Ireland's (RIBI) campaign to eradicate polio across the globe.
read more...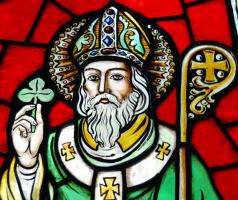 Mon 20th March 2017 St Patrick's Day. Host: Mick Walsh. Partners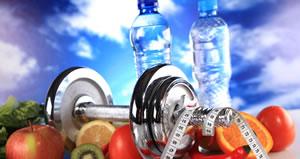 Mon 13th March 2017 Optimum Nutrition and Fitness - Karen Macgillivray-Fallis. Host: Chris Whapples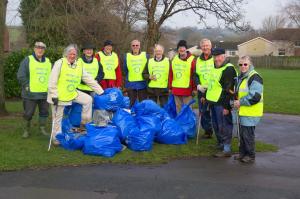 Sat 4th March 2017 - Wed 4th April 1928 Litter Picking - March 2017
14 Members of the club spent the morning picking up litter from Scholars Wood, Jennyfield as part the Community Litter Pick
Mon 27th February 2017 North Sea Oil/gas rigs - Paul Dacombe. Host: Bob Richardson
Mon 20th February 2017 Anthony Nolan; saving lives for over 40 years. - Chiara DeBiase. Host: President
Mon 13th February 2017 Host: Brian Stuttard
Mon 6th February 2017 Host: Alistair Ratcliffe
Mon 30th January 2017 For Chinese New Year Chinese Horoscopes - Felicity Hildred.Grace: Felicity Hildred. Host: President. Partners
Mon 23rd January 2017 A brief history of music in 20 minutes flat - Allan Peasgood. Grace: Allan Peasgood. Host President
Mon 16th January 2017 Alister Colley : Alister will talk about how he became the Official Artist of The Yorkshire Grand Depart of the Tour de France 2014. He will bring examples of his work. Host: John Perry
Mon 9th January 2017 Business Meeting. Grace: John Fordyce. Club Council
Mon 2nd January 2017 New Year Bank Holiday. No Rotary Meeting
Mon 26th December 2016 Christmas Bank Holiday. No Rotary Meeting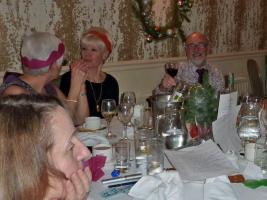 Mon 19th December 2016 Christmas Party 2016
Night of Fellowship and Fun
Mon 19th December 2016 Christmas Dinner. Grace: President Margaret-Ann de Courcey-Bayley. Inner Wheel and Partners
Mon 12th December 2016 "Einstein and my Grandfather" - Fred Archen. Host: Allan Kavanagh
Mon 5th December 2016 Special General Meeting. Grace: Vice President Maurice Bull
Mon 28th November 2016 St Andrew's Day. Host:Alan Wallace. Partners
Mon 21st November 2016 Grosvenor House - David Hayes. Host: David Hayes
Mon 14th November 2016 A Yorkshire Vineyard - Chris and Gillian Spakouskas. Host:Peter Knowles
Mon 7th November 2016 Business Meeting. Grace: John Fordyce. Club Council
Mon 31st October 2016 Speaker from Jennyruth Workshops. Host: John Littlewood
Mon 24th October 2016 "Football in the First World War" - Kelvin Burkinshaw. Host: David Fisher
Mon 17th October 2016 "Railways around Harrogate" - Peter Barnes. Grace: Peter Barnes
Mon 10th October 2016 James Cook Experience - Club Sponsored Students. Host: President-Elect Pat Doherty
Mon 3rd October 2016 "One Step at a Time" - Sir Thomas Ingilby. Host: Michael Stott. Inner Wheel and Partners
Mon 26th September 2016 RYLA - Club Sponsored Students. Host: Glyn Robins
Mon 19th September 2016 Ancient Aliens? - Peter Ellis. Host: Peter Ellis
Mon 12th September 2016 Open Country (President's Charity) - David Shaftoe. Host: Mervyn Darby
Mon 5th September 2016 Business Meeting. Grace: Eric Mitchell. Club Council
Mon 29th August 2016 Bank Holiday. No Rotary Meeting
Mon 22nd August 2016 Offshore Wind Farms - David Oswin. Host: Frank Carter
Mon 15th August 2016 Tales of the Ripon Commodore - David Leach. Host: Fred Gillibrand
Mon 8th August 2016 Cape to Cape - Mike Roberts. Host: John Batchelor
Mon 1st August 2016 RHS Harlow Carr - Paul Cook. Host: James Grimshaw
Mon 25th July 2016 Forty Presidents - John Corby. Host: John Corby
Mon 18th July 2016 A Rotary e-Club for North Yorkshire - Richard Booth. Host: Graham Saunders
Mon 11th July 2016 District Governor Phil Poole. Crown Hotel. Joint Meeting with Harrogate Brigantes and Knaresborough Rotary Clubs
Mon 4th July 2016 Presidential Handover. Grace: President Elect Pat Doherty. Club Council
calendar