Completed meetings and events 2022-2023
Sat 19th November 2022 Plant based supper - Worcester Lawn Tennis Club
An opportunity to sample a variety of plant-based dishes. To reduce our impact on the environment we need to reduce our consumption of animal products, meat and dairy. We wish to demonstrate that you can enjoy tasty, nutritious, healthy food from plants.
Wed 26th October 2022 Special General meeting
Business meeting with particular attention on nominating officers of the club for 2022 - 23
read more...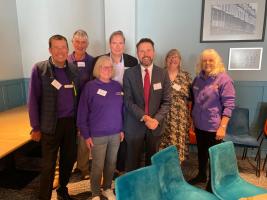 Sat 15th October 2022 Rotary District 1100 Conference
Annual conference held at the BAWA Health and Leisure Club of Bristol
read more...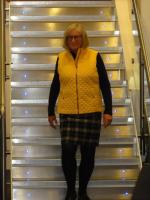 Fri 30th September 2022 Fashion Show - M&Co, St Andrew Square, Droitwich WR9 8HE
Fashion show to raise funds for Regency High School Disability Minibus appeal.
Tickets, price £5.00 available in store or from:
Lynne Newel – lynne.newell321@btinternet.com
Mel Nicholls – melanie.nicholls1@gmail.com
read more...
Wed 28th September 2022 Twilight Meeting - Bottles Wine Bar, Worcester.
New Members evening, please come along to Bottles Wine Bar to find out more about the work of Rotary and how you could help.
Wed 14th September 2022 Business breakfast meeting
The Crown, Broad Street, Worcester
calendar
district events
local events