Completed meetings and events 2014-2015
Mon 29th June 2015 Presidential Handover
Presidential Handover
Mon 15th June 2015 Club Assembly
Compass Club Assembly
Sun 14th June 2015 Woolacombe 10k Beach Run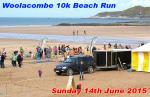 This year's Compass Woolacombe Beach run is on Sunday 14th June 2015. The event is getting larger and larger each year. Come and join in.
read more...
Mon 1st June 2015 Compass AGM
Compass AGM
Sat 7th March 2015 Startrek 2015

Startrek Challenge 2015
Mon 16th February 2015 Meeting
Sat 7th February 2015 President's Night
President's Night at the Golf Club.
Mon 2nd February 2015 Meeting
Mon 19th January 2015 Meeting
Mon 5th January 2015 Meeting
Sat 20th December 2014 Compass Christmas Party
This year's Christmas Party at the Golf Club
Mon 15th December 2014 Meeting
Mon 1st December 2014 Meeting
Mon 17th November 2014 Meeting
Fri 14th November 2014 Children in Need 2014
Fund raising down Ilfracombe High Street for Children in Need.
Mon 3rd November 2014 Bonfire Night Party @ Steve Long's

Bring the family to Steve and Liz's for a great fireworks night. Cost just £10 adults - kids come free! This includes 3 courses and the cost of the fireworks. Please bring your own drinks. Starts at 6.30. Please tell Ray whether or not you are coming.
Mon 20th October 2014 Quiz Night @ the Golf Club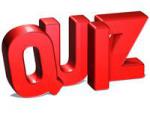 Quiz at the Golf Club. Nornal meeting time.
Sun 19th October 2014 Arlington Challenge 2014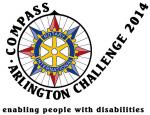 This year's event at Arlington Court will see people with various disabilities compete to follow a course around the beautiful National Trust grounds.
Mon 6th October 2014 Meeting
Tonight the club welcomes a visit by District Governor, Peter Bennett.
Mon 15th September 2014 Meeting
Mon 1st September 2014 Meeting
future
calendar