Future Meetings and Events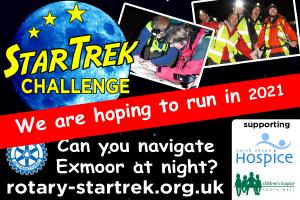 Sat, Sep 11th 2021 at 6:00 pm - Sun, Sep 12th 2021 - 8:00 am
StarTrek 2021
Due to weather and the virus, StarTrek has been cancelled in 2020. We hope you will be able to enter in 2021. Over the years, this event has rasied nearly a Million pounds for local charities.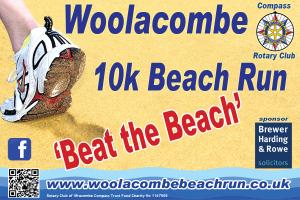 Sun, Oct 2nd 2022 at 11:00 am - 1:00 pm
Woolacombe 10k Beach Run
This event will be held again when Covid restrictions allow us.