Completed meetings and events 2021-2022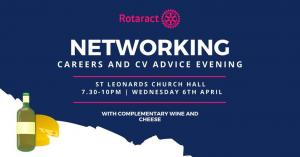 Wed 6th April 2022 Wine and Cheese with Rotary for Careers and CV Advice
6 April in St Leonards Church Hall
Contact Rotaract on Facebook, Instagram or this website if interested in participating.
read more...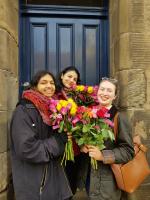 Mon 14th February 2022 Happy Valentines Day
100 free roses to the public in St Andrews "With Love From Rotaract"
read more...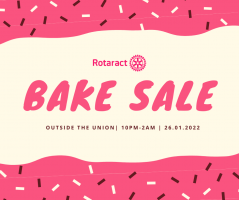 Wed 26th January 2022 - Thu 27th January 2022 Midnight Bake Sale 26 January
Outside the Union on a cold windy night from midnight till 2am raised £73 for charity.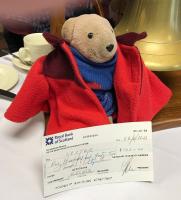 Wed 8th December 2021 Donation to Lester the teddy bear
Rotaract Vice President Eleanor walked with her lifelong companion Lester for 872km on the Camino de Santiago across Spain to finally raise £872 for education for girls in the Andes
read more...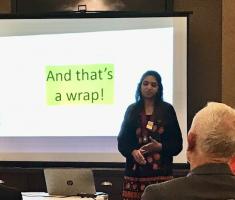 Wed 20th October 2021 President Rishika and past President Shagun handover chain of office.
Rishika gave an entertaining presentation to Rotary lunch
read more...
local events