Completed meetings and events 2021-2022
Fri 17th September 2021 - Sat 18th September 2021 Tameside Beer Festival now cancelled due to uncertainty about Covid
Annual Beer Festival with Entertainment - Stalybridge Civic Hall now cancelled due to uncertainty regarding Covid Requirements. We are hoping to have similar event Spring next year plus a full Tameside Beer Festival Sept 2022
read more...
Tue 14th September 2021 Monthly Meeting
Venue Ashton Golf Club
Wed 8th September 2021 Crown Green Bowling
For Rotarians, Family and friends at The Hyde Club, Bowling Green St., Hyde SK14 1DJ
read more...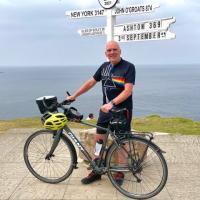 Sat 4th September 2021 - Sun 19th September 2021 Cycle Lands End to John O'Groats
Tameside Rotarian Martin Nield completes his ride from Lands End to John O'Groats - raised money for Tameside Young Carers - a great achievement.
read more...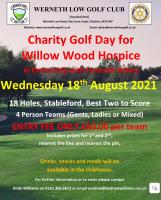 Wed 18th August 2021 Charity Golf Day
Annual Charity Golf Day at Werneth Low Golf Club raises over £1500 for Willow Wood Hopice
read more...
Tue 10th August 2021 Monthly Meeting
Zoom Meeting (but hopefully the last one)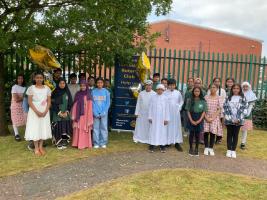 Mon 26th July 2021 Dictionaries Donated to Greenfield Academy
Tameside Rotary Hands out dictionaries to Year 6 pupils
read more...
Tue 13th July 2021 Monthly Meeting
First Meeting of New Rotary Year
Fri 2nd July 2021 Tameside Rotary End of Year Celebration & Installation of New President
Due to Government continued restriction - this event has now been cancelled
read more...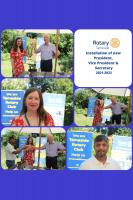 Thu 1st July 2021 - Thu 30th June 2022 Welcome to New President Angela
Angela Robbins receives the chain of office from Past President Cliff Hall. Also Mohammed Karim installed as Vice President. Congratulations to both
calendar
district events
local events