Completed meetings and events 2022-2023
Sat 26th November 2022 Charter Celebration - Ashton Golf Club
Our Annual Charter Night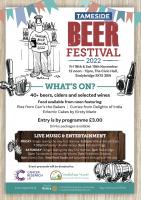 Fri 18th November 2022 - Sat 19th November 2022 Tameside Beer Festival 18/19 Nov
What a great weekend - packed out start to finish. Thanks to all performers, sponsors, helpers, volunteers and all those attended. Cheers to you all!!
Tue 11th October 2022 Monthly Meeting
Denton Golf Club Manchester Rd Denton
Tue 13th September 2022 Monthly Meeting
To Be held at 4C Community Centre Oldham Rd Ashton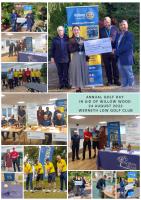 Wed 24th August 2022 Charity Golf Day in aid of Willow Wood Hospice
Our Annual Charity Golf Day 24th August at Werneth Low Golf Club raised over £1800 for Willow Wood Hospice. A fantastic result
read more...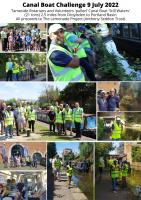 Sat 9th July 2022 Sponsored Barge Pull 9th July
A family fun day starting with a sponsored Barge Pull from Fairfield Junction to Portland Basin Ashton - in aid of The Lemonade Project" run by Anthony Sedon Fund
Barge kindly provided by Tameside Canal Boat Trust
read more...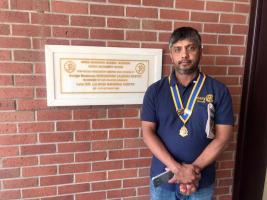 Thu 7th July 2022 Visit to Indian Community Centre
Tameside Rotary members were invited to the Ashton Indian Community Centre.
read more...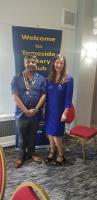 Tue 5th July 2022 President Handover
President Angela Robbins passes chain of office to new President Mohammed Karim
read more...
calendar
district events
local events