Completed meetings and events 2016-2017
Mon 26th June 2017 Council and Friendship

Talbot hotel
Mon 19th June 2017 Sail away

Nomadic-no meeting
Mon 5th June 2017 Speaker evening

..Speaker is Syd Woodham of Woodhams Stone Cllection
Mon 1st May 2017 Bank Holiday - No meeting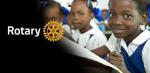 Spring Bank holiday-no meeting
Mon 24th April 2017 Council & Friendship
Problems solved, advice given, free counselling
Mon 17th April 2017 No meeting-sail away

Visits to other clubs
Mon 3rd April 2017 Speaker Evening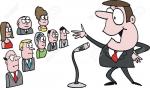 Speaker is Ruth Hardy, Malton Street Angels.
Guests invited.
Mon 27th March 2017 Council meeting-Talbot hotel
Future events
Mon 13th March 2017 Business meeting

Encephalitis office
Mon 6th March 2017 Guest and Speaker evening. Talbot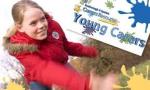 An opportunity to hear and discuss the problems of young carers in the district. Guests and prospective new members invited
Mon 27th February 2017 Council meeting

Talbot Hotel
Sat 28th January 2017 Fulforth-District Council

District meeting 1040
Mon 23rd January 2017 Council meeting

Timetable for this year & report back on 2016
Mon 16th January 2017 Scatter meeting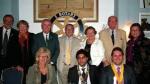 Visits to other clubs
Mon 9th January 2017 Business meeting. Encephalitis office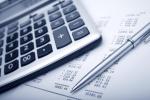 Treasurers report
Mon 2nd January 2017 No meeting

Bank Holiday. Lodge Hotel closed for refurbishment until 16th January 2017
Sun 18th December 2016 Fellowship at the Woodlands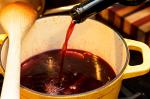 Rotarians and Friends of Rotary
Fri 16th December 2016 Club Christmas dinner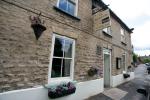 Festivity at Westow
read more...
Sat 3rd December 2016 - Sat 10th December 2016 Rotary Christmas tree

Decoration of St Peter's Church, Norton
read more...
Sat 3rd December 2016 Santa Fun Run Castle Howard

Charity Fun Run for Special Families Ryedale
Tue 22nd November 2016 Pocklington Rotary- Visit by Director General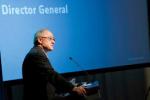 DG of 1040 meeting Rotary clubs on the Wolds
Mon 14th November 2016 Business meeting, Enceph Office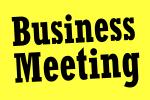 Membership and Communications
Mon 7th November 2016 Speakers evening

RYLA Speaker
Tue 18th October 2016 - Mon 31st October 2016 5th Monday - No meeting

5th Monday in months. No meeting.
Visit to Pickering Rotary? See VM
Fri 7th October 2016 - Sun 9th October 2016 Rotary 1040 District Conference Scarborough

Scarborough in October.Three days of friendship, ideas, and the 100th anniversary of Rotary Foundation (and some good Yorkshire fish and chips )
Mon 3rd October 2016 Rotary and Friends of Rotary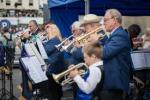 Friendship meeting. Talk by chairman White Star Band
Mon 26th September 2016 Council and Business

Speaker- Claire Robinson
Mon 19th September 2016 Nomadic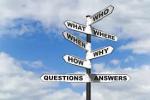 .
Mon 12th September 2016 Business meeting, Enceph Office

Forthcoming events
Sat 10th September 2016 Malton Game and Seafood Fair

Steaming Mussels, Lobster Rolls and a Venison roast
Mon 5th September 2016 Meeting and speaker at Lodge Hotel

Talk and discussion on Trail Run and Racing Welfare Charity
Sun 4th September 2016 12 K RotaryRun

A 12 K. Run on the old Langton Wolds Gallops. Starting at Norton School and in aid of M & N Rotary Trust Fund and and Racing Welfare http://bit.ly/1XDjLNV
Mon 29th August 2016 - Bank Holiday-no meeting

Mon 22nd August 2016 Dinner and Council meeting- The Lodge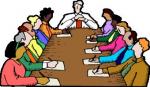 Mon 15th August 2016 Nomadic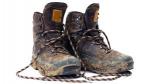 Mon 8th August 2016 Business meeting Encephalitis Office

Mon 1st August 2016 Dinner - Speaker with Friends. The Lodge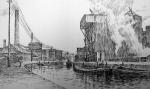 read more...
Mon 25th July 2016 Visit to Trinity House: No evening meeting

Arranged visit to Trinity House, Hull
Mon 18th July 2016 Nomadic
Mon 11th July 2016 Business meeting Encephalitis Office
Mon 4th July 2016 Dinner - Speaker with Friends. The Lodge
future
calendar
district events
local events