Completed meetings and events 2019-2020
Tue 26th May 2020 TBA
Details will be uploaded ASAP.
Tue 19th May 2020 Business Meeting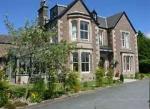 Monthly at Yann's.
Tue 12th May 2020 TBA
Details will be uploaded ASAP.
Tue 5th May 2020 TBA
Partners evening and further details will be uploaded ASAP.
Tue 28th April 2020 India Project
Member Roy Naylor will give a talk about his support for a school project in India.
This meeting is now cancelled.
Lockdown rules mean no start back to normal meetings yet
Tue 21st April 2020 Business Meeting

Monthly at Yann's.
Tue 14th April 2020 TBA
Details will be uploaded ASAP.
Tue 7th April 2020 The Bakers
Campbells Bakery is celebrating 190 years in business. Ian Campbell the present owner is coming to tell the story of their success and plans for the future.
This will be a 'Partners Evening'.
Postponed
Tue 31st March 2020 Age Scotland
Carole Anderson is the Community Development Officer (National) for Age Scotland and will update the club on how the organisation is facing up to the challenges of an aging population.
Postponed
Tue 24th March 2020 Creative Crieff

Our speaker, Elizabeth Bell is coming to speak to us about Creative Crieff.
She is involved in a group which is trying to establish music and arts in the town.
At Yann's.
Wed 18th March 2020 Primary School Quiz

Comrie, Crieff, Madderty, Morrison's Academy, Muthill and St Dominic's PSs will each send P6 & P7 teams to compete for the Ross-Bell Quaich and maybe continue to the Area Final in Stirling on 21st March.
Tue 17th March 2020 Annual General Meeting & Business Meeting

The AGM has been put back to its original date.
Tue 10th March 2020 Drovers Tryst
To-night Chris and Alistair will talk about the changes to the Drovers Tryst. This is the local walking festival which this year is changing to May instead of October.
Tue 3rd March 2020 Blossom Time in Japan
A talk by Diane Holme on Blossom time in Japan.The beauty and colour of springtime in Japan.
This will be a 'Partners Evening' and we will be joined by our Assistant Governor.
VOT Debbie Mathew
Fri 28th February 2020 Rotary Litter Pick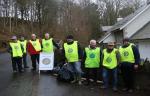 Eight Rotarians filled an equal number of bags of rubbish, picked up along Glenturret Road from its junction with the A85 to the Glenturret distillery.
Tue 25th February 2020 Heroes of the police force
Tonight's meeting was at the Deils Cauldron in Comrie featuring Jeff Davies and his heroic policemen. Jeff recounted some of the stories of policemen who have been awarded bravery medals.
Tue 18th February 2020 Business Meeting

Tonight's meeting is at the Deils Cauldron in Comrie
Tue 11th February 2020 Roy's Talk
We are meeting at the Deils Cauldron in Comrie.
Tonight's speaker is Roy Naylor, our newest member with his introductory talk.
Tue 4th February 2020 Castle Cluggy
A talk by Mr. Keith Murray-Hetherington JP, on a locally historic site, Castle Cluggy and the plans for conserving and restoring the site.
This is a partners evening.
Tue 28th January 2020 Burns Night supper

Our annual celebration at Yann's. Partners welcome. Menu choices and prices will be advised closer to the date.
Sat 25th January 2020 Rotary Young Chef competition - District Final

Rosie Tares, from Morrison's Academy, was our entrant in the District Final held, as usual, at the D&A College, Kingsway Campus in Dundee. Sadly, she didn't win, despite producing this delicious meal.
Tue 21st January 2020 Business Meeting

Monthly at Yann's.
Tue 14th January 2020 Dementia Friendly Dunblane

Breda Seaman from Dunblane Rotary Club to discuss the journey to and how Dementia Friendly Dunblane works.
Partners evening and further details will be uploaded ASAP.
Tue 7th January 2020 Presidential half-term Review

To be held at Yann's.
We will review how the Rotary year has gone since 1st July and what might need to happen over the next six months.
Tue 31st December 2019 No meeting today
Hogmanay.
Tue 24th December 2019 No meeting today
Christmas Eve.
Tue 17th December 2019 Business Meeting

Monthly at Yann's
Tue 10th December 2019 Christmas party at Yann's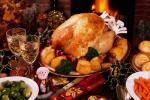 Further details will be announced closer to the date.
Tue 3rd December 2019 Commonwealth War Graves

Robert Ross of the Horticulture Department stood in for Patricia Keppie, Regional Co-ordinator for Commonwealth War Graves Commission. He provided an insight into the history and day to day running of the organisation.
VOT is David Smart
Tue 26th November 2019 Reality of Dementia

Trevor Rae with an insight into the realities of Dementia.
The facts and the challenges relating to the illness.
VOT: Jim McConnell
Tue 19th November 2019 Business Meeting and Special General Meeting

At Yann's. We will be electing our President, Senior Vice President and Junior Vice President for the 2020-21 Rotary year tonight.
Tue 12th November 2019 Unsung Hero

Former Crieff Rotary member Ronnie Sampson spoke about an Unsung Hero from the Napoleonic Wars - Captain Cochrane RN.
This meeting was for members and partners.
Mon 11th November 2019 Rotary Young Chef competition - @ Strathearn Campus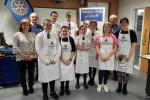 The first round of the 2019-20 competition, featuring up to eight candidates from Crieff High School and Morrison's Academy.
read more...
Tue 5th November 2019 Gavel Games
Rob Handford is unable to attend.
Gavel Games is the challnge tonight.
Partners evening moved to the 12th, see details
Tue 29th October 2019 Bob at the Deil's Cauldron in Comrie.

The Deils Cauldron is the venue for Bob Milne to recount his Malawi adventures. From floods to church to flour mills!
Mon 28th October 2019 EPN Crocus Corn planting in Muthill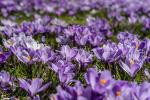 We obtained 8,000 corns for 'Muthill in Bloom' but the village now needs our help to get them planted! Volunteers should contact Jim McConnell for further details.
Start time is 1pm in Muthill.
read more...
Thu 24th October 2019 World Polio Day

Rotary International celebrates its achievement in making five out of the six WHO regions of the World completely polio-free. Rotarians are encouraged to strive for 100% elimination within three years.
Tue 15th October 2019 Business Meeting

Monthly at Yann's.
Tue 8th October 2019 Strathearn Artspace

Phil Mestecky, the new development manager for the Strathearn Artspace, on how the facility is changing and the hopes for the future.
Tue 1st October 2019 Jim Carruth - Poet

Jim Carruth is currently the Poet Laureate of Glasgow. He will talk about his life as a poet and his most recent book.
This is a partners evening.
Tue 24th September 2019 RYLA

Tonight we will learn how Hannah and Yakub, our RYLA delegates for 2019, enjoyed the summer camps.
Tue 17th September 2019 Business Meeting
This month's meeting will be held at the Deil's Cauldron in Comrie.
Tue 10th September 2019 Strathearn Building Bridges
Hannah Shovlin is the new coordinator and is coming to introduce herself and give an update on the progress of Strathearn Building Bridges.
Tue 3rd September 2019 Beat Heartbreak Forever
'Partners Evening'
Lisa Robertson from the British Heart Foundation to explain how to Beat Heartbreak Forever.
Tue 27th August 2019 How Scotland give Golf to America
A talk by David McLeod on the topic of "How Scotland gave Golf to America".
Visitors are welcome to this talk and discussion.
Tue 20th August 2019 Business Meeting

Monthly at Yann's.
Tue 6th August 2019 World Tour
'Partners Evening'
John and Morag Taylor reporting from somewhere in the world on their most recent cruising trip.
Thu 1st August 2019 Rotary Club of Crieff - Golf Day
This is our main, fund-raising event.
Tue 30th July 2019 Golf Day - final arrangements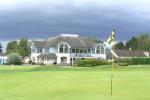 The important, fund-raising Golf Day will be on Thursday, so we need to spend this evening agreeing the final arrangements and duties of Rotarians.
Tue 23rd July 2019 Crieff Air Cadets' Flight Simulator project

Officer Commanding Flt. Lt. Graham Taylor and Cadet Sergeant Scott Conley told us about this interesting project and how their force is trying to raise £4,000 to complete the simulator's construction.
Sat 20th July 2019 Comrie Fortnight Opening Event

The Rotary Club of Crieff had its usual stand (which was open to the public from 1300 to 1530) and raised £172 for its charity fund through its exciting 'Nail in the Bale' game.
Tue 16th July 2019 Bowling challenge & BBQ in Comrie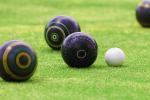 Our annual bowling challenge against Crieff Round Table and Crieff 42 Club, followed by a BBQ at the Deil's Cauldron in Comrie. Partners were also welcome.
Thu 11th July 2019 Strathearn Campus Archaeology Trail

Following the Club's sponsorship of the information board at The Campus, we were invited to a free lecture then a conducted tour of the important archaeology sites found around this location.
Tue 9th July 2019 Business Meeting (at the Deil's Cauldron in Comrie)

Note this meeting is one week earlier than usual and there is a change of venue for tonight.
Tue 2nd July 2019 How to create Rotakid Clubs in our area

Elspeth Lambie, from RC Inverkeithing & Dalgety Bay and who is Rotary's local Rotakids Co-ordinator, led a discussion on how to set up Rotakid Clubs at our local primary schools. This was a 'Partners Evening'.
future
calendar
district events
local events