Completed meetings and events 2020-2021
Tue 20th April 2021 Brian McCusker - Midshires Search & Rescue - 20th April 2021

Brian McCusker visits Castle Rotary to give a talk on the Midshires Search & Rescue
read more...
Tue 30th March 2021 Richard Mann - The Stables, Wavenden 30th March 2021

Richard Mann gives a talk entitled "The Stables Theatre......My Proper Job?"
Tue 23rd March 2021 Paul Gillons - Saving Lives at Sea 23rd March 2021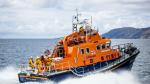 Paul Gillons gives a talk "Saving Lives at Sea"
Tue 16th March 2021 Ken Lewis OBE - Bedfordshire POWs 16th March 2021

Tales of POWs from Bedfordshire and some escape stories
read more...
Tue 16th February 2021 Neil Wildman (Pfizer) - 16th February 2021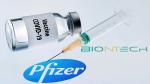 Tackling Covid and Cancer
read more...
Tue 26th January 2021 Tim Coltman 26th January 2021

The story of two crosses - William Coltman VC
Tue 19th January 2021 Howard Lee - Job Talk 19th January 2021

Castle member Howard Lee delivers his job talk.
Tue 8th December 2020 Digital Poverty

The Rotary Club of Bedford Castle is proud to support the High Sheriff of Bedfordshire's initiative "Digital Poverty"
read more...
Thu 3rd December 2020 Carols at Southway Care Home

Annual carols at Southway residential care home
read more...
future
calendar
district events
local events