Completed meetings and events 2017-2018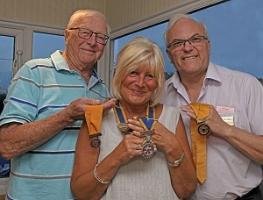 Mon 25th June 2018 HANDOVER MEETING WITH PARTNERS 2018
The handover to President Mim Piper took place at the Admiral Wells in Holme. she is seen wtih President Elect Lawrie Cooke and Vice President Alisdair Wotherspoon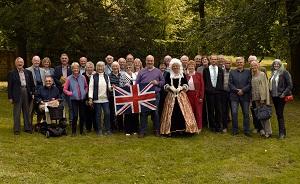 Tue 1st May 2018 EVENTS IN MAY 2018
THE HIGHLIGHT OF MAY WAS THE VISIT TO GERMANY BY CLUB MEMBERS AND THEIR WIVES.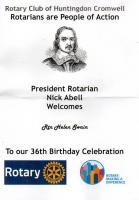 Fri 27th April 2018 EVENTS IN APRIL 2018
This was the 36th birthday celebration for the Rotary Club of Huntingdon Cromwell held at the Marriott Hotel in Huntingdon held on 28 April 2018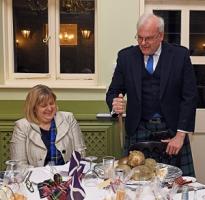 Thu 1st February 2018 EVENTS IN FEBRUARY 2018
A number of events took place in February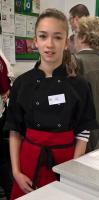 Mon 1st January 2018 EVENTS IN JANUARY 2018
The Rotary Club of Huntingdon Cromwell competitior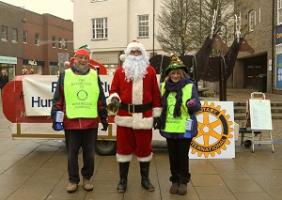 Fri 1st December 2017 - Sun 31st December 2017 EVENTS IN DECEMBER 2017
Santa came to Town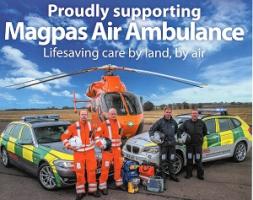 Wed 22nd November 2017 EVENTS IN NOVEMBER 2017
Rotary Voices donated £1,000 from a concert in October and the Rotary Club of Huntingdon Cromwell helped in a sale of unclaimed baggage that raised a staggering £8,049.80
read more...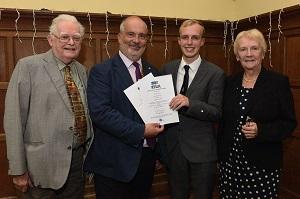 Fri 1st September 2017 - EVENTS IN SEPTEMBER 2017
September was a quiet month but not for some. Joseph Drury took part in The Rotary Leadership Awards at Grafham Water.
Mon 28th August 2017 NO MEETING DUE TO BANK HOLIDAY
Mon 21st August 2017 Normal Meeting
Programme Elaine Sefton Programme Eric Heads
Mon 14th August 2017 Business Meeting
Duty Lynda Ellis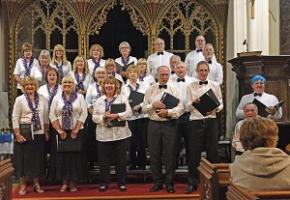 Fri 11th August 2017 AUGUST 2017 EVENTS
Funds raised at this event were donated to Magpas and the Brampton and St Ives Parish Churches
Mon 7th August 2017 BBQ with Partners
Programme John Alford Duty Michael Day
Mon 24th July 2017 CLUB MEETING
All meetings in July will be held at Hinchingbrooke House
Mon 17th July 2017 CLUB MEETING
All meetings in July will be held at Hinchingbrooke House
Mon 10th July 2017 CLUB MEETING
All meetings in July will be held at Hinchingbrooke House
Mon 3rd July 2017 CLUB MEETING
All meetings in July will be held at Hinchingbrooke House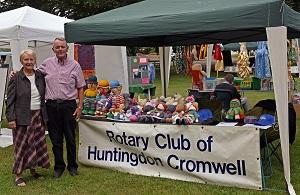 Sat 1st July 2017 - Mon 31st July 2017 EVENTS IN JULY 2017
calendar
district events
local events