Welcome to the website of Rotary International District 1070, a district that covers Central Eastern England - the whole of Leicestershire, Northamptonshire, Rutland, Southern Lincolnshire and parts of Cambridgeshire.
But how can you get involved?
HOW OLD ARE YOU?
Whatever the answer we have a Club for you
The district has the famous Skegness, home of the orginal Butlin's, on the East Coast and then sweeps across the very rural farmland of the Lincolnshire Wolds and the Fens. Picturesque Lincoln with the cathedral a prominent feature from miles around.
Leicester itself is the home of the National Space Centre and burial site of Richard lll. Melton Mowbray is the producer of the famous pork pie.
Down into Northamptonshire, the one time home of shoe and boot making, at the south of the district we have the home of Grand Prix Racing Silverstone.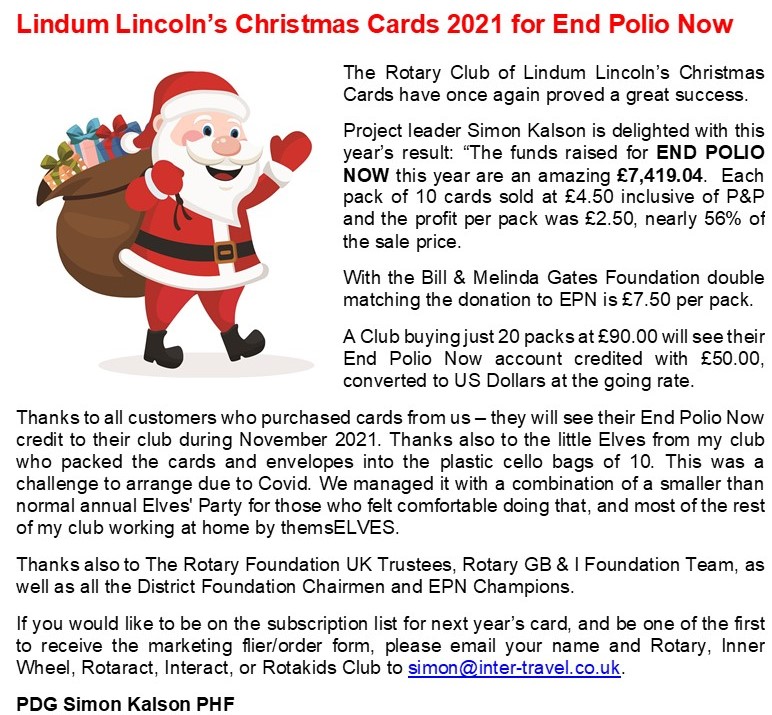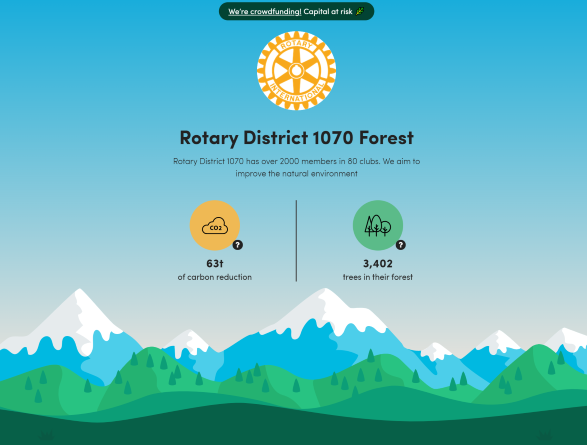 In the drive to achieve personal and club 'net zero', Rotary District 1070 Forest has been created on Ecologi a web based platform for tree planting and capturing carbon.
To date, two club 'forests' have been created, Kimbolton Castle and St Neots St Marys. In total these clubs have planted 3600 trees, mostly in Madagscar and Mozambique, and 61 tonnes of C02e have been offset by contributing to environmental projects around the globe, such as mangrove planting, peat restoration etc. To see the latest position click on the image above.
The link to set up your own club 'Forest' is: https://ecologi.com/pay-as-you-go?parent=rotarydistrict1070forest. Ecologi was set up in 2019 by a group of young environmentalists and has just raised over £3 million through crowdfunding.
DEGIS, the District Environment Geospatial Information System allows us to upload details and data relating to activities related to the Environment. So far 21 activities including pictures have been logged by 8 clubs https://rotary-district-1070-plastics-initiative-rotarydist1070.hub.arcgis.com It is easy to do, just click here https://arcg.is/1XPmeO