Welcome to the website of Rotary International District 1070, covering the East Midlands - including Leicestershire, Northamptonshire, Rutland, Southern Lincolnshire and parts of Cambridgeshire.
---
2024 District Disability Games
click the picture to see details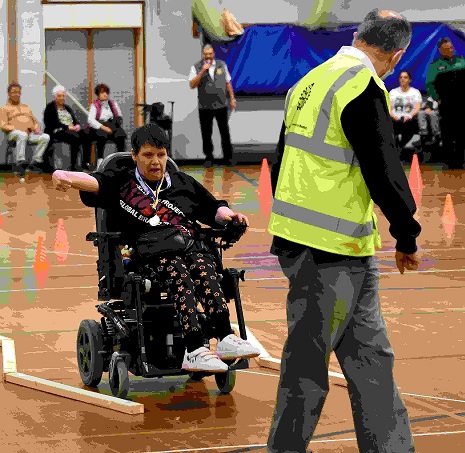 ---

We have now reached the end of the first season of the Coats4Kids project.
I am very pleased to report that due to the generosity of Rotary clubs, societies, businesses and a few matching grants from District, we were able to send out 1089 Vouchers.
The vouchers were distributed to 129 primary schools across the entire District 1070, but this is only the beginning! Because of the amazing success of this first season, the 2023/24 season will see the project rolled out across the entire country.
There were a few unredeemed voucher codes ( for several different reasons) these have been put back into the pot for next year and if they were from a Rotary club those clubs will be contacted to see if they want them kept for next season in their name for local schools or put into the UK wide pot. We are already receiving requests for coats from schools outside our own district, and wherever possible, we are meeting these requests.
Our own fundraising will continue throughout Spring and Summer, we encourage you to start planning your fundraising early too should you wish to continue to support this project.
We will restart voucher distribution to schools at the beginning of September 2023 across the UK, we will start contacting schools at the end of the 2023 Summer Term.
Once again, we thank you for your commitment to the project. There are now approximately 1,000 primary aged children who have experienced the thrill of a brand new warm winter coat.
---
DISASTER RESPONSE TEAM
This link will take you to the main Ukraine page
Please use this link to donate for the RGB&I Turkey and Syria appeal:
---
RI President 2023-24 Gordon McInally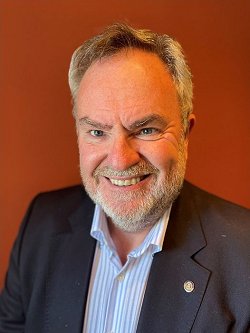 Gordon McInally has been selected to serve as Rotary International Presdident for the year 2023-24.

Gordon is a member of South Queensferry, a past District Governor of D1020 and a past President of Rotary International in Great Britain and Ireland. He has also served Rotary International as a director and as member or chair of several committees. He is currently an adviser to the 2022 Houston Convention Committee and vice chair of the Operations Review Committee.
Congratulations to Gordon, this is a richly deserved appointment.
You can see more about his appointment here.