Completed meetings and events 2019-2020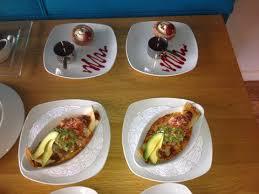 Thu 12th March 2020 Graduate Chef - Suffolk New College
Our annual taste of the winning menus from the Graduate Chef.
Thu 5th March 2020 Neil Jones - MSC
Neil, wife of member Karen Jones shares experiences in the shipping industry.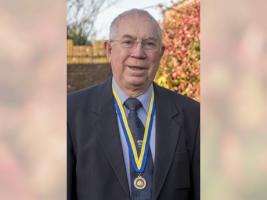 Thu 27th February 2020 Michael Warren
Our horticultural photographer shares his thoughts with us.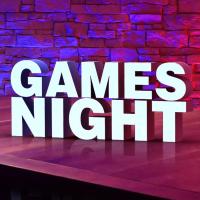 Mon 24th February 2020 Ganes and Quiz Night
The Case is Altered, Bentley is the venue for a joint event with Inner Wheel.
Thu 20th February 2020 Business Meeting
Updates from Club Council

Thu 13th February 2020 Mary Kazangarare - My Job Talk
Mary shares her work life with us.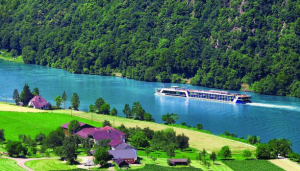 Thu 6th February 2020 River Cruises - Fred.Olsen Travel
Lucy from FO Travel gives us the latest news on the travel front.
Thu 30th January 2020 NO MEETING
No meeting this week.
Mon 27th January 2020 Maharani Curry Night
Charity Fundraiser at Rotarian Manik's restaurant.

Thu 23rd January 2020 Recycle - All About Bicycles
Two wheeler time.
Thu 16th January 2020 Business Meeting
Updates from Club Council.
Thu 9th January 2020 Unseen Suffolk
What it says on the tin!
Thu 19th December 2019 Christmas Dinner
Ipswich and Suffolk Club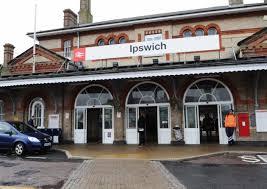 Wed 18th December 2019 Rail Station Collection
Our annual "dress up as Santa" to raise funds for our charities.
Tue 17th December 2019 Collection - Marks and Spencer
In support of Fresh Start New Beginnings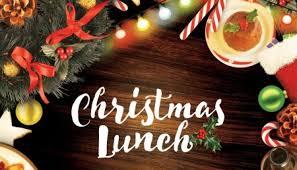 Thu 12th December 2019 Christmas Lunch
Holiday Inn but this year we will have fellow guests from Age UK.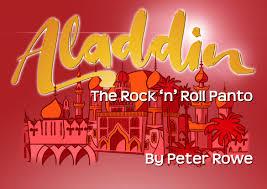 Wed 11th December 2019 Rock n' Roll Panto
Annual theatre trip to the Wolsey
Thu 5th December 2019 SGM
Election time!

Thu 28th November 2019 Uganda - Eleanor Goldberg
Eleanor talks about her visit to Uganda with the charity Street Child International
Thu 14th November 2019 Young Musicians' Showcase
Annual event at Ipswich High School Woolverstone
Thu 7th November 2019 The Mayor of Ipswich - Jan Parry
Views from the town's leader.
Thu 31st October 2019 Greshams Meal
Change of venue for this evening meeting.
Thu 24th October 2019 World Polio Day
A project in which Rotary is heavily involved.
Thu 17th October 2019 Business Meeting
Updates from Committee Chairs
Thu 10th October 2019 Rotarian John Norman
Thu 3rd October 2019 RYLA Presentation
Our returning RYLA candidates showcase what they've learnt.
Fri 27th September 2019 - Sun 29th September 2019 FIND Collection
Joint collection with other Rotary Clubs at Sainsbury's Warren Heath.
Thu 26th September 2019 Shirley Layne - my job talk
Shirley gives us an insight into her life!
Thu 19th September 2019 Business Meeting
Update from Chairs of Committees
Fri 13th September 2019 Charity Golf Day
Annual fundraiser at Fynn Valley Golf Club
Thu 12th September 2019 Tim Passmore - Police and Crime Commissioner
Tim returns to update us on developments in the world of policing.
Thu 29th August 2019 Awards Evening
Thu 15th August 2019 Business Meeting
Updates from Club Council members.
Thu 8th August 2019 Woolverstone Project
One of the lead sailors Andy Beharrell gives an update on this project which includes Sailability, a club supported initiative.
Sun 21st July 2019 President's Bash - Orwell Lady River Cruise
Time to welcome President Alfred Reeves on board.
Thu 18th July 2019 Business Meeting
Updates from Club Council members.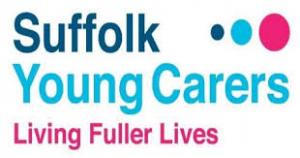 Sat 13th July 2019 Suffolk Young Carers' Day
Our annual gift of a fun day at Hallowtrees to these valuable members of the community.
Fri 12th July 2019 Rotakids - Hillside Primary School
Fortnightly meeting of one of our supported clubs.
Thu 11th July 2019 Lighthouse Ipswich - local charity for protecting vulnerable people
Thu 4th July 2019 Flying Doctor in Africa
Glyn Jones is our speaker on this medical initiative.
calendar
district events
local events