Completed meetings and events 2020-2021
Tue 3rd November 2020 Zoom Meeting with Speaker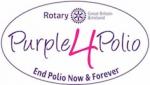 The Speaker will be Colin Powell, a polio survivor and Rotary Polio Ambassador
read more...
Tue 27th October 2020 Local Environmental Quiz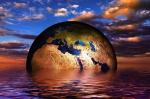 Jenny Walker of King's Lynn Klimate Concern will run a quiz relating to our local environment
Tue 20th October 2020 Speaker meeting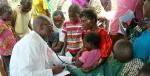 Our Speaker will be Michael Burt, the Chief Executive of the World Medical Fund for Children
read more...
Tue 13th October 2020 Business Meeting

Members will be updated on the activities of the club
read more...
Tue 29th September 2020 Zoom Meeting with Speaker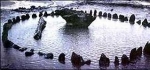 Robert Jones will speak on the restoration of Seahenge, the prehistoric remains discovered off the coast at Holme-next-the-sea in 1998.
read more...
Tue 15th September 2020 Business Meeting

A round up of club activity.
Tue 8th September 2020 Speaker Meeting

Our speakers with be Nicola Gardner and Andrew Peacock of the Alzheimers Society
read more...
Tue 25th August 2020 Speaker meeting

The speaker will be Paul Keeley who will speak about the charity he runs - Sustainable Global Gardens. Paul is a member of the Rotary Club of Newcastle Gosforth who won the RIBI award for environmental projects in 2013.
Tue 18th August 2020 Zoom Meeting with Speaker
Our talk will be from Jane Walker of the charity Purple Community Fund which works with children and families living and working on rubbish sites in the Philippines.
read more...
Tue 11th August 2020 Business Meeting

As well as our normal business meeting there will be a Zoom report from Jonathan Holmes near the end of his Lands End to John O'Groats Cycle ride in aid of East Anglia air Ambulance
Tue 4th August 2020 Speaker Meeting
The speaker will be Keith Tovey - Lecturer in environmental science at UEA, Subject to be confirmed
Tue 28th July 2020 Zoom Meeting with Speaker

Our Speaker will be Mike Storr who is a member of the Rotary Club of Carlton near Nottingham. His talk is entitled "Masters of Mirth" and is about music hall comedy
future
calendar
district events
local events