Completed meetings and events 2016-2017
Mon 15th May 2017 Fellowship meeting

Fellowship meeting
Mon 8th May 2017 Business Meeting
Business Meeting
Fri 5th May 2017 CLUB GOLF DAY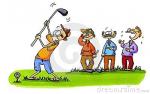 CLUB GOLF DAY
Mon 1st May 2017 BANK HOLIDAY NO MEETING
BANK HOLIDAY NO MEETING
Mon 24th April 2017 Fun Quiz Evening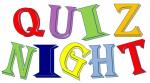 Quiz evening with Partners
Mon 17th April 2017 EASTER MONDAY NO MEETING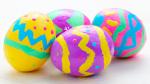 EASTER MONDAY NO MEETING
Mon 27th March 2017 Speaker Tony Weston
"˜Thames Crossings"™ 2000 years of getting to the other side across, under and over the River Thames
Mon 20th March 2017 Club Fellowship meeting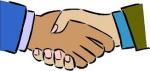 Club Fellowship meeting
Mon 13th March 2017 Business Meeting

Lunchtime Business Meeting
Mon 6th March 2017 Speaker Donna Levy Auticulate Charity

Auticulate is an educational club for children and young people in mainstream schools with an ASD diagnosis. Helping children and young people improve their communication, social and independence skills.
Mon 27th February 2017 Naomi Riches Paralympic Champion

The Thames Row
Sun 26th February 2017 - Mon 27th March 2017 Speaker Tony Weston
"˜Thames Crossings"™ 2000 years of getting to the other side across, under and over the River Thames
Mon 20th February 2017 Fellowship Meeting Future of Club discussion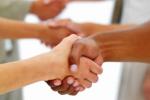 Fellowship Meeting Future of Club Discussion
Mon 13th February 2017 Business Meeting

Club Business Meetng
Mon 6th February 2017 YOUTH SPEAKS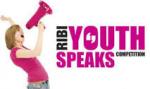 Winning Teams in the first heats
Mon 30th January 2017 Adrian Benge.
Queen's Saddlery Maker
http://www.buttonssaddlery.com/aboutus.asp
Mon 23rd January 2017 Fellowship Meeting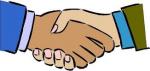 Mon 16th January 2017 Anna Wijkman.SHINE. Fitness for the over 60s

Mon 19th December 2016 Christmas Party
Club Annual Christmas Party
Mon 5th December 2016 Rev (Hon Rtn) Jamie Taylor

Christmas Message
Mon 28th November 2016 Carol Marlow Speaker Trinity House Ambassadors

Trinity House Ambassadors
Mon 21st November 2016 District Governor Joy Arnott

Speaker District Governor Joy Arnott
Mon 14th November 2016 Fellowship Meeting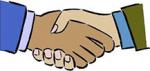 Mon 7th November 2016 Business meeting

Club Business Meeting
Mon 31st October 2016 Royal Geographical Society Scholar

Daniel Evans Speaker
Mon 24th October 2016 RAHAB Adult Exploitation & Modern Day Slavery in Reading

Nicola Bell. Speaker
Mon 17th October 2016 Twyford & District Age Concern

Janet Oakley Speaker
Mon 10th October 2016 Business Meeting
Club Business Meeting
Mon 3rd October 2016 Anna Wijkman. Speaker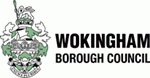 Falls Prevention Co-ordinator at Wokingham Borough Council
Mon 26th September 2016 Tony King Speaker

Things aren't what they used to be
Mon 19th September 2016 Business Meeting

Club Business Meeting,
Mon 12th September 2016 John Ledger of MAF

Flying for Life Charity John Ledger
Mon 5th September 2016 LAUNCHPAD Presentations

Presentation of cheques to Launchpad
Mon 29th August 2016 BANK HOLIDAY NO MEETING
Mon 22nd August 2016 Ellen Grant Speaker from Camfed
CAMFED Speaker
Mon 8th August 2016 Business Meeting
Club Business Meeting
Mon 1st August 2016 Brian Hughes Speaker

Talk on the Flooding in the Thames Valley
Mon 25th July 2016 Antiques Style Road Show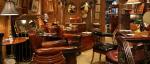 Simon Jones giving values
Mon 18th July 2016 The Brian Middleton Awards
Pamela Scott Speaker
Mon 11th July 2016 Business Meeting

Busness Meeting
Mon 4th July 2016 The Bulmershe School Technology Exhibits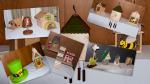 Technology Exhibits. Andy Hulley
future
calendar
district events
local events