Welcome to
Rotary in the Thames Valley
Welcome to the new Rotary year
It is a great privilege to be the District Governor for Rotary across the Thames Valley for the year from July 2021.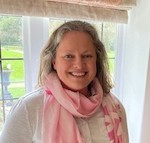 With 56 Rotary clubs, plus Rotaract, Interact and Rotakids clubs we have members making a huge difference in their local communities and supporting many international projects. From Banbury in the north, Burford and Faringdon in the west, Hungerford and Newbury in the south and Pinner, Hillingdon and Uxbridge in the east you will find Rotary's presence supporting many initiatives.
You will see patches of purple crocuses promoting our global polio eradication campaign, you will glimpse the Rotary logo on food bank vans and community mini buses. Clubs have donated laptops to schools, many Rotarians have helped at Covid vaccination centres, and a number of youth groups have benefited from Rotary grants for training, counselling and facilities. These are all amazing examples of our Rotarians as People of Action.
Our Rotary International President for the year, Shekhar Mehta, is encouraging us to take advantage of our new Area of Focus "Protecting the Environment". Many of our clubs are already engaged with environmental projects, often in partnership with other community groups.
Empowering girls is another of Shekhar's key themes. While we often think of the disadvantages that girls face in education in low income countries, there are still inequalities in our local communities and our clubs do already support young people and their programmes to close those gaps.
I look forward to visiting clubs, helping out at events and assisting Rotarians to tell their inspiring stories.
To see what your local clubs are doing, use the menu at the top of the page to see the full list of clubs and click on a link to visit the club website.
Karen Eveleigh
District Governor for Rotary District 1090 in the Thames Valley
July 2021
Lisa Hunter - Service Above Self Award
"I am humbled to have received this award as it really does mean so much. I'm proud to be a Rotarian and I was only doing what any other Rotarian would do, see a problem and provide a solution. Thank you to the many volunteers, both Rotarians and non-Rotarians, who made the Covid Response project the success it was, this award is as much for them as it is for me".
Rotary's Service Above Self Award honors Rotarians – and now also Rotaractors – who help others by volunteering their time and talents. Only district governors can nominate candidates for this award, and up to 150 recipients are selected each year. If you know someone who has demonstrated exemplary service, encourage their governor to nominate them for the Service Above Self award – one of Rotary International's highest distinctions in service
Raising Money for Vaccines
In order for the world to open up and for the world to develop and grow then we all need to be vaccinated against Covid-19. As was stated by United Nations "Only Together" can we return to some normality. Therefore poor nations have to be vaccinated. The Rotary Club of Elthorne-Hillingdon is raising money to send vaccines to less privileged countries.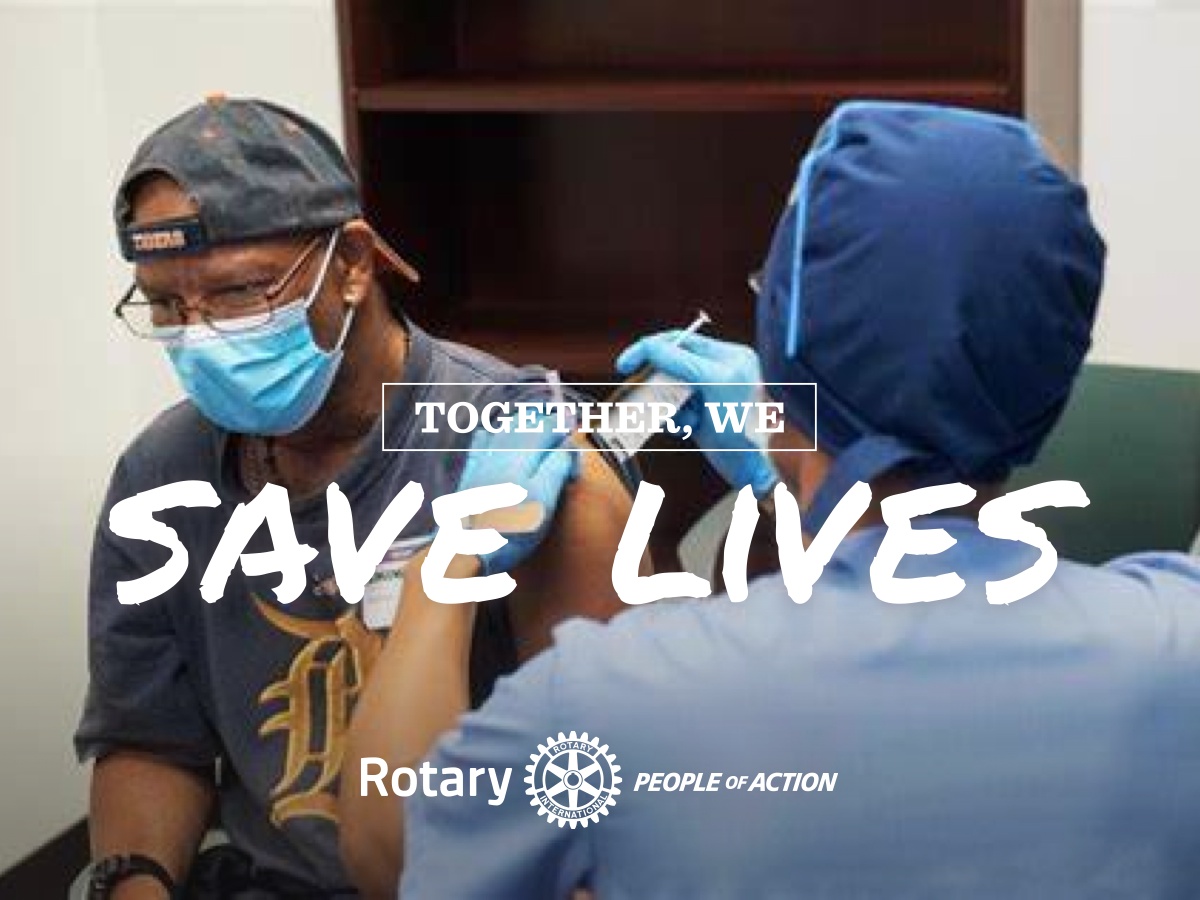 We have been fortunate in the UK to have rapid access to COVID-19 vaccinations due to the wonderful work of the NHS. We have been vaccinated in conditions where every safety measure has been taken. We are all immensely grateful and we would like to help people in the developing world to receive a vaccine, via the COVAX scheme. We will never know who has received our donated vaccine(s) but we may well have saved their lives. We don't need thanks - we need the world to be safe.
We are the only Club in 1090 who are collecting money for this cause and we would welcome your support. £6 represents the typical cost of a vaccine. Please help us if you can and donate to:
BUSINESS OPPORTUNITIES: Rotary was founded over 100 years ago as a business networking club and this is still part of Rotary life. Ethical practice is encouraged and, with members drawn from all walks of life, the opportunities to network are endless.
FUN AND FRIENDSHIP: Rotary membership is a lot of fun. We arrange activities which provide a welcome distraction from busy lives and the opportunity to make new friends who share common values.
There are also Rotarian Action Groups which are involved in making a difference in their community.
Calling All Rotary Clubs!
Environmental- Seventh Area of Focus
Are you interested in making a difference to your environment? Well there are clubs and Rotary supported organisations who are. One of them is Rotary End Plastic Soup
Rotary End Plastic Soup initiative
Description
Rethink, Reduce, Reuse, Repair and Recycle (Cleanup, collecting, recycling) actions
School & Sport challenge: awareness, reduction, plastic waste separation & management
Event Challenge: Plastic-free events
Supermarket and food market challenge
Restaurant and Hotel challenge
Expected impact
Reduce the use of plastic, change the industry to use less different kinds of plastic, more recycling, no plastic pollution in our environment by 2050.
The District has its own Ambassador for this initiative. The Rotary Club of Marlow is the Ambassador Club for Rotary End Plastic Soup. More details can be obtained from rotarymarlow20@gmail.com
Does your club have a story you want to share to the world?
If so contact us via publicimager@rotary1090.org
---


---