Welcome

to

Rotary in the Thames Valley
We are people of action, making a difference in our communities.
Rotary is one of the world's largest and most successful global membership and humanitarian service organisations, with 1.2 million members in over 200 countries. Our very lively District, which covers Berkshire, Oxfordshire, South Buckinghamshire and West Middlesex has 58 clubs and approximately 1860 active members all serving their communities and having great fun at the same time. See more
GIVE SOMETHING BACK: If you enjoy helping others, connecting with Rotary gives you the chance to do something really worthwhile.
FUN AND FRIENDSHIP: Rotary membership is a lot of fun. We arrange activities which provide a welcome distraction from busy lives and the opportunity to make new friends who share common values.
BUSINESS OPPORTUNITIES: Rotary was founded over 100 years ago as a business networking club and this is still part of Rotary life. Ethical practice is encouraged and, with members drawn from all walks of life, the opportunities to network are endless.
JOIN TODAY

New members are always welcome, and with the unique character of each Rotary Club, the opportunities are endless. Clubs meet for breakfast, lunch, in the evening and even at the weekend. So what are you waiting for? Start your Rotary journey today...
District 1090 Handover
The first virtual District Handover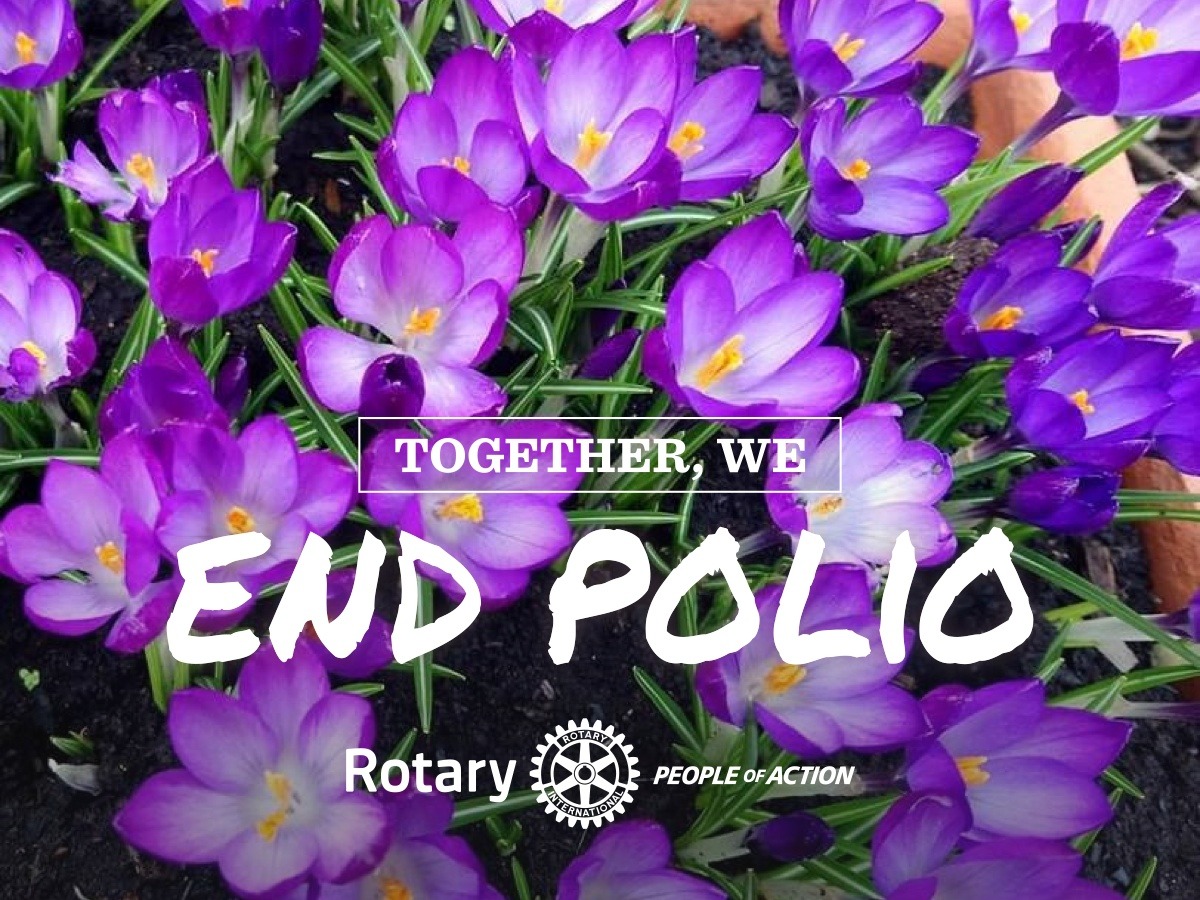 ---
Calling All Rotary Clubs!
Can you help End Plastic Soup & Rise To this Global Call to Action?
Plastic Soup = the plastic waste in our Oceans, Rivers, waters and Nature. Plastic Soup is a big issue.
Plastic Facts: 320 million tons of new plastic has been produced in 2016 To date 8.3 billion tons of plastic have been produced 6.3 Billion tons of waste, only 9% is recycled, 12% is incinerated, 79% ends up in nature Plastic does not go away, it all just gets smaller, Rotary Clubs in Amsterdam started the End Plastic Soup initiative in June 2018.
End Plastic Soup: Rotary can make it happen!
Will your club be an End Plastic Soup ambassador for your area? Clubs Working together on this environmental issue will make a big difference.
The British Ambassador from the end of July for End Plastic Soup is Brian Jonson email him for more information via Jonson@sky.com you can also find out more via these links or email:
End Plastic Soup at endplasticsoup@gmail.com or on Facebook at www.fb.com/Endplasticsoup
Spotlight on a 1090 Rotarian.
Dorothy is a very active Rotarian in our district and we felt it time to share what she does with her charity Creating Better Futures. The following video was from her visit to the Rotary Club of Marlow. If any of your clubs can help Dorothy out with her

call to action

during COVID 19 please contact her. Dorothy's Rotary story is inspiring and shows how Rotary opens opportunities.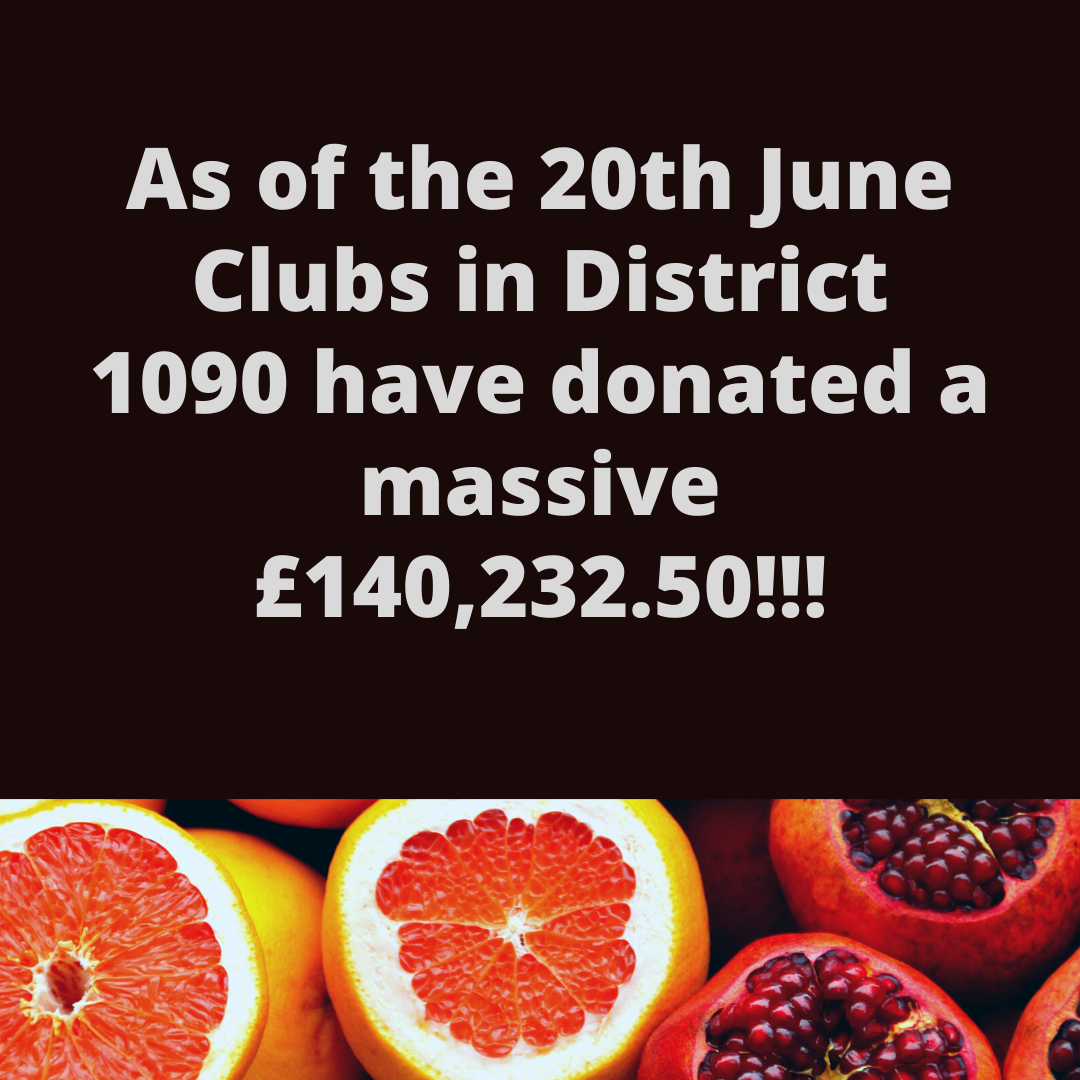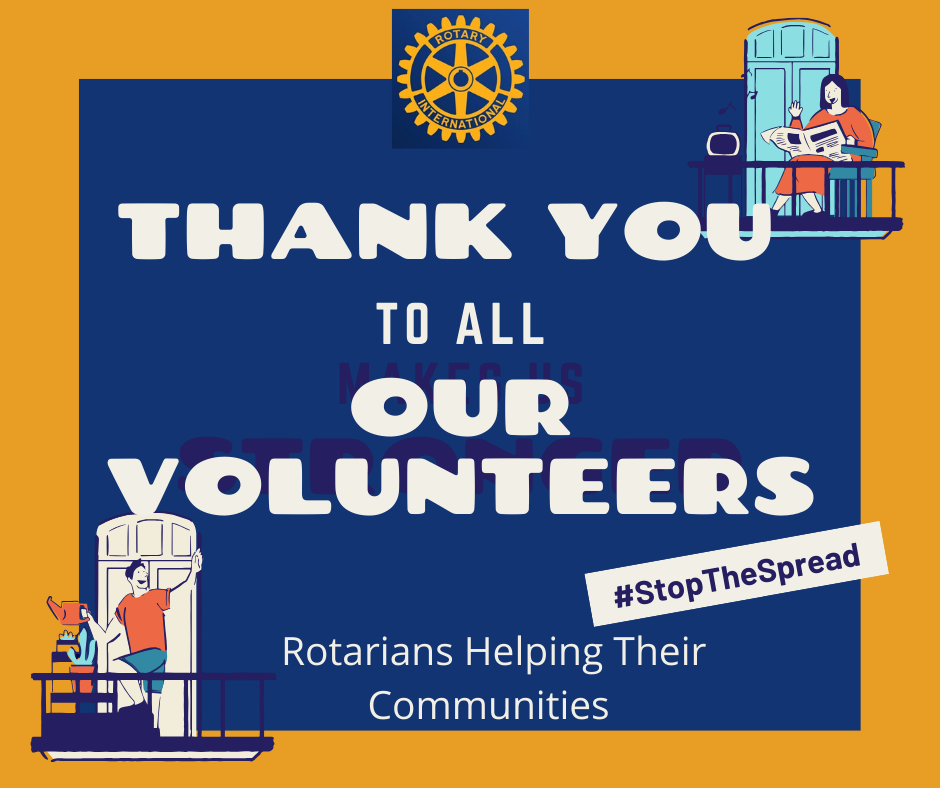 Welcome to Marius Hopley- District Governor 2020/2021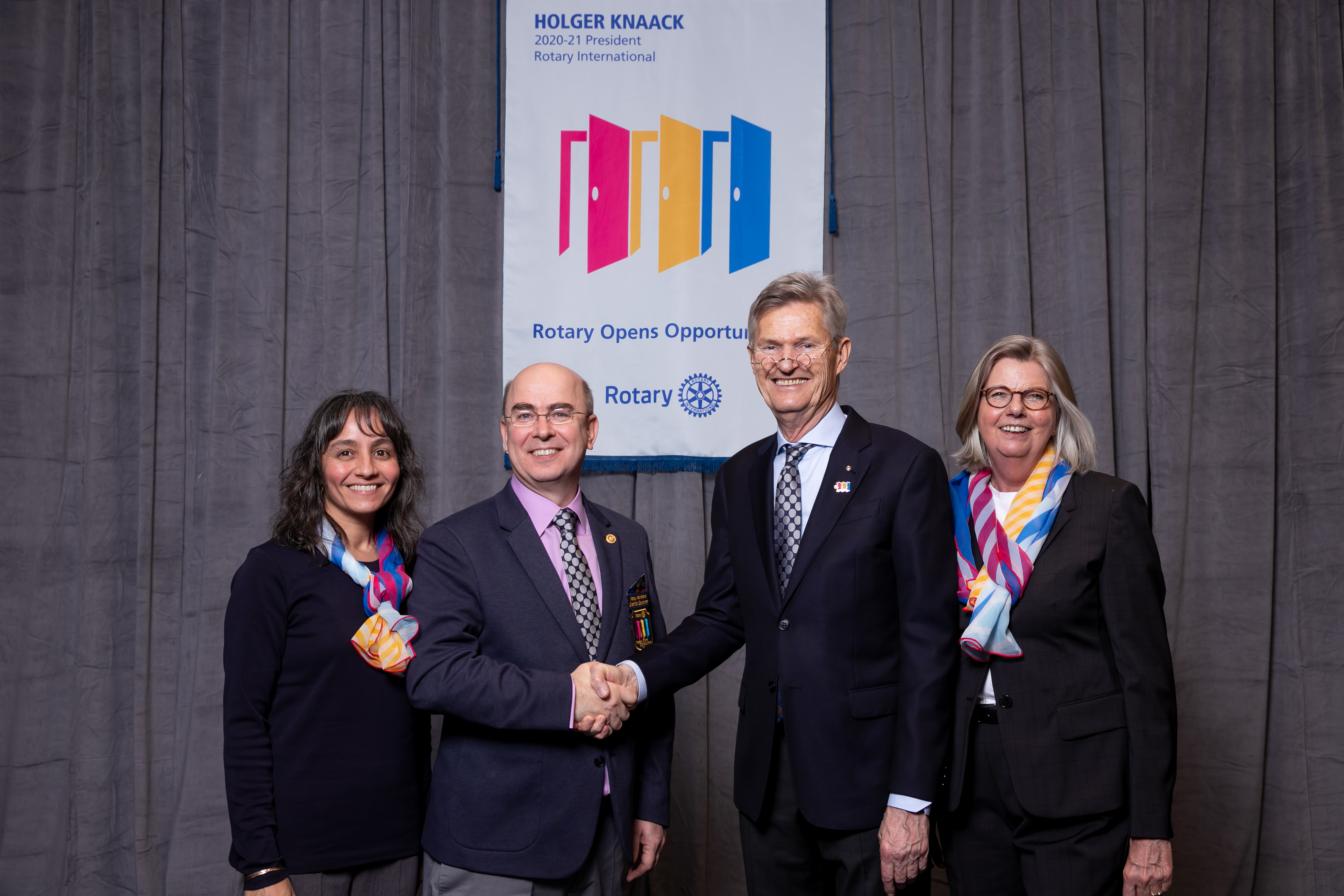 Rotary Opens Opportunities and Marius' journey as District Governor has started. There are a few different challenges this year but although the situation is unprecedented, Rotary Clubs have been showing their community spirit and adaptability.
Lets welcome him in on Friday 3rd July at 7pm via Zoom
PHF by Immediate Past District Governor Frank



PDG Tim Cowling and his wife Linda hosted the presentation of a Paul Harris Fellowship award to Angela Campbell in their beautiful garden at the end of July. Angela has been recognised for her continued hard work with the Wye Valley Project in Zambia, her contribution to the 2020 Conference and many other projects often with her husband, Wallingford and Didcot Rotarian Colin Campbell.




It was my pleasure and honour to remind the small gathering of Angela's commitment to

Rotary.




As a non Rotarian Angela also received a fully illustrated book on the History of the Rotary Foundation




IPDG Frank
Purple 4 Polio Crocuses for 2021
Following the success of our crocus planting over the last two years, find out how your Rotary Club or RHS Group can help paint District 1090 in the Thames Valley even more Purple4Polio in the Spring of 2021.
Polio and Covid-19 are each classified by the World Health Organisation as a public health emergency of international concern. The world is now only too aware that a virus can literally be just a plane ride away. Thankfully for the Poliovirus there is a safe and effective vaccine but we still have to ensure every single child across the globe receives their polio immunisation.
Creating awareness of Rotary's number one goal of eradicating Polio from the world is a great way to support the Polioplus initiative; and what better way to raise awareness than turning our towns purple in spring?
Click here to find out more and to order your crocus corms by 31st August 2020 and lets go Purple4Polio!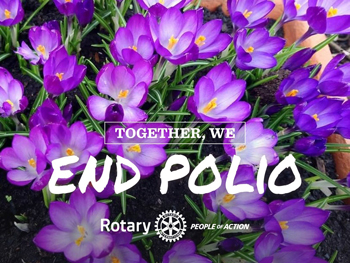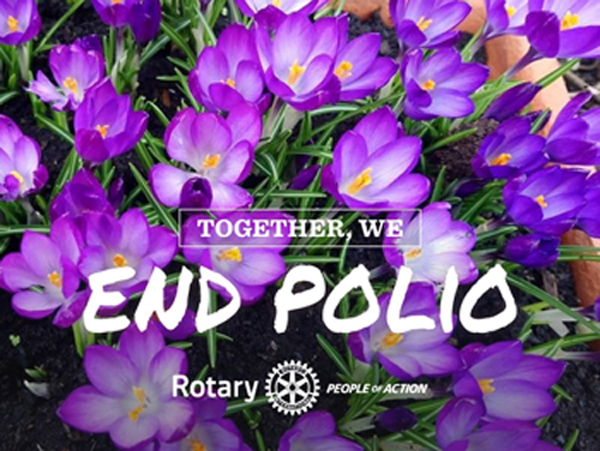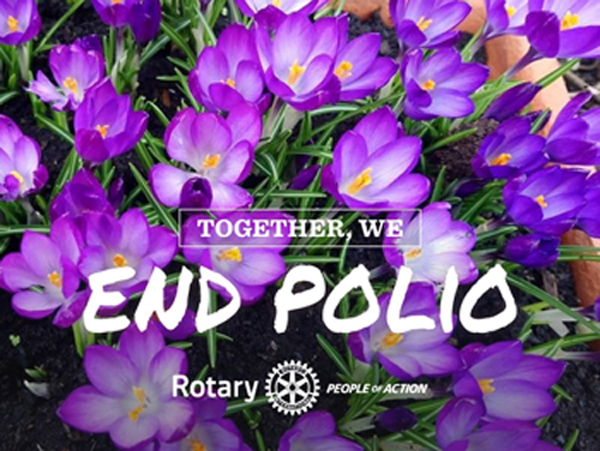 Does your club have a story you want to share to the world? If so contact us via Webmaster@rotary1090.org
---
OK Our Kids
Proudly supported by Rotary in the Thames Valley
---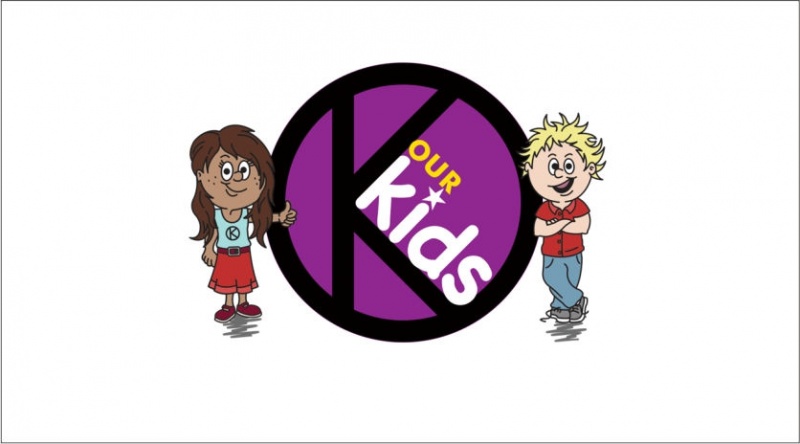 A new initiative has been launched across Rotary in the Thames Valley in partnership with "OK Our Kids". It is hoped that all primary school children across Thames Valley see a copy of the book Watch Out, published by OK Our Kids, to help them navigate through the dangers in the world out there which all children face these days.
Without exception, the response from the teachers in the schools so far approached by our Rotary Clubs has been very positive.
The Rotary Club of Burnham Beeches (RCBB) is the host club for OK Our Kids. The Club has been very successful in obtaining outside funding to help fund the cost of free books. Outside organisations are very supportive and are aware of the challenges that young people are facing in the community today. They want to help!!
Frances Habgood Thames Valley Police Speaking about OK Our Kids.
The Way Forward
If you would like to support OK Our Kids, then the first stage is to purchase a small number of books to give to head teachers in the schools in your area. They are £1 per book.
The Rotary Club of Burnham Beeches is managing the process for ordering books and payments. To order books please contact Ian Griffith via email or phone. Contact details: Tel: 01753-644151
---
District Governor's Updates
---
Rotary in Great Britain & Ireland


Rotary Magazine
---
Rotary_District_1090_newsletter_May_2020.pdf
---
---
Rotary International Blog
---