Future events in Rotary District 1090
completed events
Sat 29/02/2020 -
Elton John Tribute Evening
Marlow Thames - A unique evening with a fabulous Elton John tribute artist presented by Stuart Epps. All Rotary members and friends welcome.
more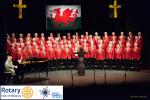 Sat 29/02/2020 -
The South Wales Male Choir Concert
Newbury - The South Wales Male Choir - Côr Meibion De Cymru
7pm Saturday 29th February 2020 at St Nicolas Church, Newbury.
Tickets now on sale at the Corn Exchange
more
Sun 01/03/2020 -
Thame Swimathon 2020
Thame and District - All 20 team spaces for the 8th edition of the Thame Swimathon are now booked. Please support the teams by making a donation. Any new team applications will be added to a waiting list, in case of the existing teams will drop out.
more
Sat 07/03/2020 -
Young Chef: Regional Final
Newbury College, Monks Lane, Newbury RG14 7TD

Fri 13/03/2020 -
District Conference
Friday 13th March 2020 through to Sunday 15th March 2020 Newbury Racecourse, RG14 7PN
more
Sat 21/03/2020 -
Incoming Presidents Training - PETS 2
The second Training morning for the incoming Presidents of the Clubs in District 1090 at the Christchurch Centre in Henley from 9.00 until 13.30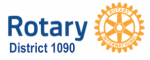 Tue 24/03/2020 -
Third District Council meeting
Christ Church Centre, Henley-on-Thames, RG9 1AG, Tuesday 24th March 2020 - Tea/Coffee/Biscuits available 18.45. All D1090 Rotarians welcome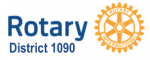 Sun 29/03/2020 -
Incoming Presidents' Lunch
Open to all 2020-21 Presidents and partners, also the 2020-21 District Executive and partners
more
Sat 18/04/2020 -
Jazz Jamboree
Henley-on-Thames - Jazz Concert with 5 bands and light refreshments
more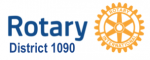 Sat 16/05/2020 -
District 1090 Assembly
At the Christchurch Centre in Henley, Saturday 16th May 2020 from 8.45 until 14.00
more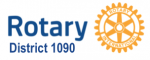 Thu 21/05/2020 -
4th District Executive Meeting
18.30 for 19.00 at Badgemore Park Golf Club, Henley-on-Thames, RG9 4NR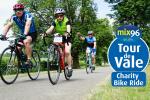 Sun 07/06/2020 -
WheelPower's Tour de Vale Cycle Event
Haddenham and District - Marshals (Times TBC) required for WheelPower's primary fund-raising event
more