Fri 02/07/2021 -
Endurance race
Ascot - 6 clubs helping to steward the Endurance Horse Race through Windsor Great Park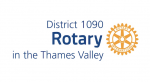 more
Fri 02/07/2021 -
District Handover
Handover provides DG Marius with the opportunity to review his year, thank his team and handover a thriving District 1090 to DGE Karen who will outline her plans for the coming Rotary year.


more
Wed 04/08/2021 -
ADGs' meeting
District members please log in for more information.
A short meeting of the ADGs with DG Karen

Thu 05/08/2021 -
First District Executive meeting - DEM1
The first meeting of the District Executive for the new Rotary Year 2021/22 is being held, in person, at the Badgemore Park Golf Club, Henley-on-Thames.

Sun 08/08/2021 -
Bracknell Together Walk
Easthampstead - A fun walk of 3 or 5 miles in South Hill Park and Swinley Forest for family and friends and raise money for your nominated charity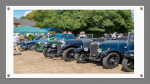 Wed 11/08/2021 -
Gerrards Cross Classic Car Show 2021
Gerrards Cross & Chalfont St. Peter - We're busy planning to hold the Gerrards Cross Classic Car Show on Wednesday 11th August and monitoring the government roadmap out of lockdown. More information to follow.