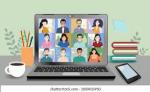 Tue 13/04/2021 -
Project Discussion/Major Projects/Social
Banbury Cherwell - Review current projects and plan for 2021/22

more
Wed 14/04/2021 -
Membership through Business Networking Concepts
The purpose of this session is to introduce the new Business Networking Concepts and to explore ways to attract new members through these initiatives. It will also allow you to share best practices and ideas that are proving successful for our clubs.


Tue 20/04/2021 -
Speaker Meeting..Oliver Wren
Banbury Cherwell - Oliver Wren Centre Director of Castle Quay Banbury. An update of the major developments and plans for the future after Covid.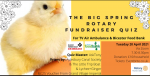 Tue 20/04/2021 -
Big Spring Fund Raising Quiz
Oxford Spires - The newly formed Bicester Pioneer Rotary Club's 'Big Spring Rotary Fundraiser Quiz 2021' is a thank you to Thames Valley Air Ambulance and Bicester Food Bank for acting as essential lifelines for many during the past 12 difficult months.
more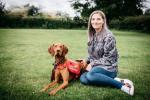 more
Sat 24/04/2021 -
Rotary Unplugged.....
Meet our very own Marius Hopley, the District Governor of Rotary District 1090 in the Thames Valley. This is a fantastic opportunity to learn about Rotary, how we give back to the community and how you can join our team today.

more
Sat 15/05/2021 -
District 1090 Assembly
To be held on Zoom from Saturday, 15th May through to Thursday, 19th May in 5 separate Sessions.

Thu 20/05/2021 -
District Executive Meeting - DEM 4
18.30 for 19.00, Thursday 20th May at Badgemore Park Golf Club, Henley-on-Thames, RG9 4NR
Fri 02/07/2021 -
Endurance race
Ascot - 6 clubs helping to steward the Endurance Horse Race through Windsor Great Park