Future events in Rotary District 1090
completed events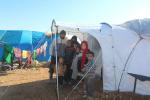 Mon 02/11/2020 -
Supporting Disaster Relief projects by ShelterBox
Thame and District - Rotary Club of Thame & District's 25 members chipped in their own cash to purchase tents and other materials for families in need to be shipped by ShelterBox to World's disaster hot spots.
more
Wed 04/11/2020 -
Why Bees Matter
Gerrards Cross & Chalfont St. Peter - Fiona Matheson from Chalfonts Beekeepers Society will help us to understand the vital role of bees and how we can all support them.
more
Tue 17/11/2020 -
The November 17th Big Quiz
Banbury Cherwell - On-line club quiz the winning team wins £50 John Lewis Voucher. Please sign up now and please get family and friends to sign up. https://www.eventbrite.co.uk/e/rotary-club-of-banbury-cherwell-fun-on-line-quiz-tickets-124822640879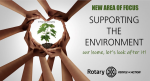 Sat 21/11/2020 -
Environmental Talks to Strengthen Membership
Talks by Rotarian Rodney Huggins, MBE and Gregor Murray, Climate Emergency. Saturday 21st November 2020 at 9.30am via Zoom
more
Wed 25/11/2020 -
Second District Council Meeting 2020/21
To be held on Zoom. All D1090 Rotarians welcome.
Sat 13/02/2021 -
District Officers Training Seminar - DOTS
The Training Seminar for the incoming District Officers at the Christchurch Centre in Henley on Saturday 8th February 2020 from 9.00 until 13.30.
Thu 25/02/2021 -
Third District Executive Meeting - DEM 3
18.30 for 19.00, Thursday 25th February at Badgemore Park Golf Club, Henley-on-Thames, RG9 4NR
Sat 20/03/2021 -
President Elect Training Seminar - PETS 2
The Second Training Seminar for the 2020/21 President Elects to be held in Henley at the Christchurch Centre on Saturday 20th March 2021 from 9.00 until 13.30
Wed 24/03/2021 -
Third District Council Meeting 2020/21
Christ Church Centre, Henley-on-Thames, RG9 1AG, Wednesday 24th March 2021 - Tea/Coffee/Biscuits available 18.45. All D1090 Rotarians welcome
Sat 24/04/2021 -
District 1090 Assembly
To be held at the Christchurch Centre in Henley on Saturday 24th April 2021 from 8.30 to 13.30
more
Tue 04/05/2021 -
Annual Wheelbarrow Race through Sunninghill, 3 May 2021
Ascot - This is our annual race through Sunninghill to raise funds for the Ascot Day Centre and our support to loocal charities
Thu 20/05/2021 -
District Executive Meeting - DEM 4
18.30 for 19.00, Thursday 20th May at Badgemore Park Golf Club, Henley-on-Thames, RG9 4NR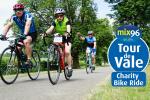 Sun 13/06/2021 -
WheelPower's Tour de Vale Cycle Event
Haddenham and District - Postponed until Sunday 13th June 2021
more