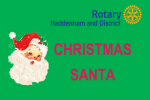 Sun 04/12/2022 -
Santa Fun Run 4th Dec 2022
Thatcham & District - SANTA FUN RUN - organised by Thatcham & District Rotary Club and kindly sponsored this year by A-Plan Insurance. This is a family fun event which we hope you will enjoy. Why not join us and start the "Run Up" to Christmas (boom boom!!)

Tue 06/12/2022 -
Burnham Carol Concert
Burnham Beeches - St Peter's Church Carol concert organise by Burnham Beeches Rotarians.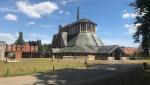 Sat 17/12/2022 -
Rotary Charity Carol Service - postponed
Windsor St. George - Charity Carol Service at the unique Eton College Chapel in aid of the London & Slough Run homeless charity, Guide Dogs, Family Friends and Thames Valley Adventure Playground. Will now take place in December 2023



Tue 14/02/2023 -
District Executive Meeting - DEM3
To be held in the Christchurch Centre, Henley-on-Thames at the earlier time of 6.30pm. Partners are invited to join the Executive for a Valentine's Day dinner at a Restaurant in Henley at 7.30pm.


Wed 15/03/2023 -
District Council Meeting - #3
A hybrid meeting to be held in Christchurch Centre, Henley-on-Thames.

Sat 18/03/2023 -
President Elect Training Session - PETS
A Session for all incoming Club Presidents to help them plan for their year in office and to build the District team with DGE Kate. It will be held at the Christchurch Centre, Henley-on-Thames, RG9 1AG

Mon 12/06/2023 -
District Council Meeting - #4
A hybrid meeting to be held at Christchurch Centre, Henley-on-Thames

Wed 14/06/2023 -
Cheese & Wine 2023
Beaconsfield - Rotary Club of Beaconsfield's very popular annual summer cheese & wine event will be held at Bekonscot Model Village