About Thatcham and District Rotary
We support Local, National, and International charities, by involving ourselves in fundraising projects, and other not-for-profit organisations whilst having fun and making new friends.
The purpose of our website is to introduce ourselves as to who we are, what we do, and provide information on our forthcoming events.
We hope you find it informative and will encourage you to support our various events.
If you like what you see, and what we do, (view our Flyer) you may be interested in helping, or even joining us? If so and would like more information, please use the contact link at the bottom of the page.
We have accepted the Rotaract Relay Challenge.
Money raised is in aid of West Berkshire Food Bank. Details are on Flyer below. If you would like to make a donation to help boost the money raised visit the Rotaract Just Giving site. By visiting their site you can also view how much they have raised so far.

Look out for the posting of the results - will we be successful in our attempt to beat the Rotaractors? Come on you Rotarians - get walking....................

Update.

Well, the Rotarians certainly got walking and far more entered than were expected by those organising, and as a result the Rotary Club Team collectively walked about 300 miles further than the Rotaract Team - well done the Rotary Team, although there were more of you so hardly fair!! Averaging out the individual distances walked showed that individually the Rotaractors covered 6 miles further than the Rotarian Team so a moral victory and well done.

The real winner is the amount collected for West Berkshire Foodbank that well exceeded the Rotaract Target (visit the Rotaract Just Giving site - Link above) Well done Rotaractors.



Thatcham Car Show - 2023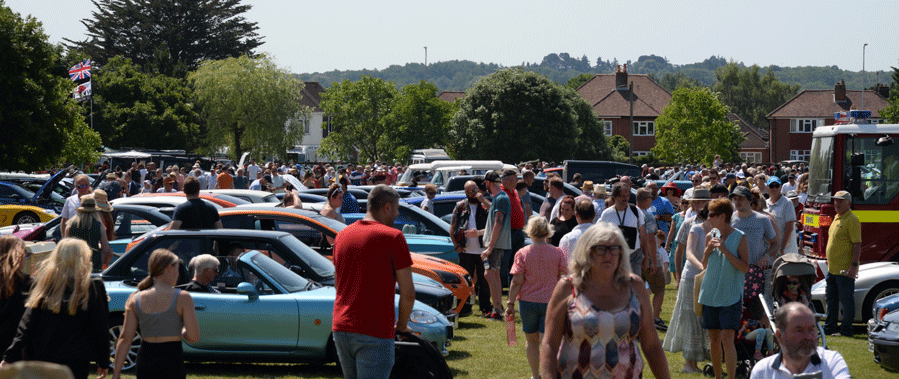 What a great day and great turnout (a record we are told) for this years car show with a great variety of vehicles: - Cars, Motorcycles, Trucks, Fire Engine, we had them all. About 250 different vehicles were on show during the day.
Visit the link to view this year photo album.
The main objective of the day is for families to have fun and enjoy viewing vehicles of different types both old and those of interest. As an organisation we support various charities and are grateful for the donations made helping us raise over £1,100 to support Home-Start West Berks
There were a number of cars receiving commendation rosetts presented by Thatcham Town Council Mayor (visit the photo album) but best in show went to ..........................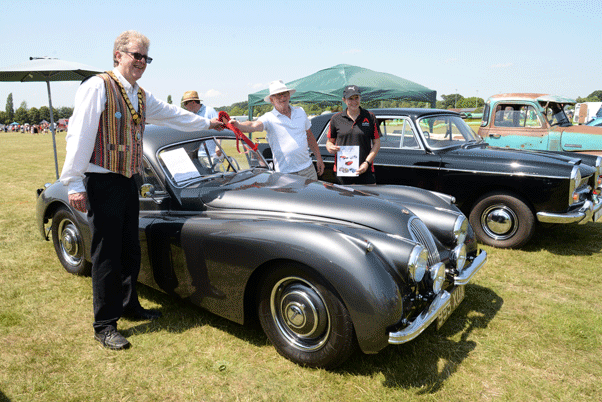 The winner also received a voucher donated by a-plan insurance for a hand produced coloured illustration of the winning car. What a great prize.
A big THANK YOU to you all for making it a great event. Thank you also to the volunteers who helped with organising and attending on the day, these events don't just happen, well done. (Promise I'll use no more greats, but it was a great day!!)
An Evening with Cor Meibon Morlais Male Voice Choir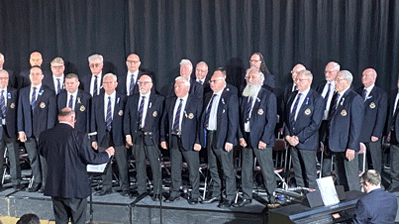 We were guaranteed an evening of entertaining music and we were not disappointed. The choir presented a wide selection of music including the Roman War Song by Wagner , Wellerman, a traditional sea shanty, and I Dreamed a Dream from Les Miserables.

During the interval we were treated to a wonderful performance by classical guitarist Gary Jordan.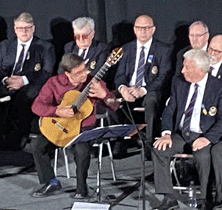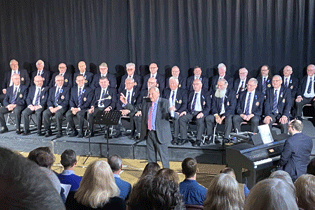 Thatcham and District Rotarian Maurice Franks, addressing the audience in the picture above, expressed his thanks and appreciation to the members of the Choir and to Gary who freely gave up their time to support this fund raising event.
We would also like to thank Brockhurst & Marlstone House School for providing the venue, Renegade Brewery at Yatterdon for donating the "beverages" for the choir and Melissa Jones at the Pop Up Kitchen for providing the food for the choir.
A big thank you to all who supported the event and to those that came on the night and we hope you had an enjoyable evening. With your support we raised over £2800.
Note our next public event is the Car Show which is part of the Thatcham Town Council Fun Day at Henwick Fields on Sunday 25th June. Hope you will be able to join us for an enjoyable family event.
Ukraine One Year On.
There is a link to the regular Rotary Magazine lower down the page, but the latest issue includes Ukraine one year on so rather than copying the information to the website, a link has been provided, just click on the magazine image to view the full article
As a club we have continued to provide support and information is available in the "What We Do" section (Click on tab at top of page)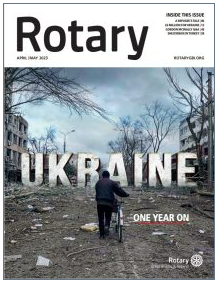 Rob Tayton: - Lifetime Community Award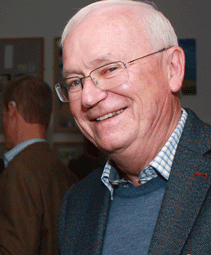 we do not often feature individual Rotarians on our website as we work very much as a team, but we are proud that one of our members has been recognised by Thatcham Town Council by being awarded a Lifetime Community Award for all his work with the West Berks Community Hospital, particularly his involvement as Secretary to the Rosemary Appeal which raised over £5m. Congratulations Rob, well deserved.
Youth Competitions
Every year we organise youth inter-school competitions and this year was no exception
Youth Speaks is a debating competition with teams of three consisting of a chairman, a speaker in favour of a selected topic, and a speaker against. Each team has a set time to make their presentations and points are awarded for delivery and content with deductions made for running over or under the allotted time. This years local round winners were Kennet and Trinity Schools where the judges agreed the standard this year was very high. The winning teams went on to the District final but alas neither team was succesful in their bid to progress to the next stage of the competion.
Young Chef - Thatcham and District Rotary Club hosted the District Final at the Newbury College. The competitors were required to prepare a 3 course meal of their choice. All the competitors were amazing and prepared meals to a high standard. The winner was Zara Chambers from the Licensed Victuallers School Ascot, with close runner up (only 2 points behind) Jayden Green from Kennet School.
Our thanks to the head judge and Lecturer in Catering John Baggott.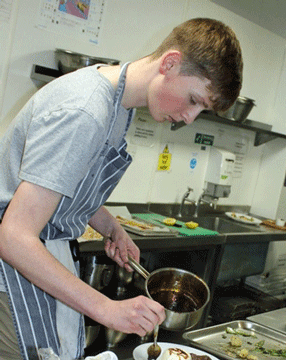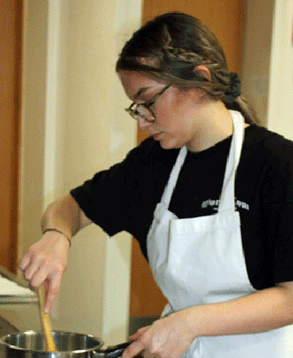 Did you notice the Purple Crocuses around Thatcham - Find out more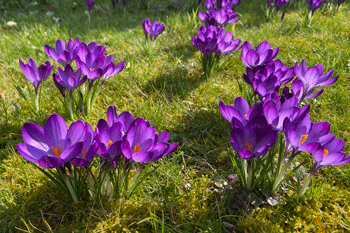 Half Year Messsage From Our President
To our followers and supporters, thank you for making each of our events so successful last year, it was good to see so many in the community having fun. Looking back over the first half of Rotary calandar year (July to June) I am pleased to be able to report, with your support, we have been able to donate nearly £9,000 to various good causes (refer to our charity support page), in addition Thatcham Rotary members have donated a considerable sum toward the District Ukraine Generator Appeal. The appeal started just prior to Christmas and by mid January had reached over £45,000. Already new generators are on their way.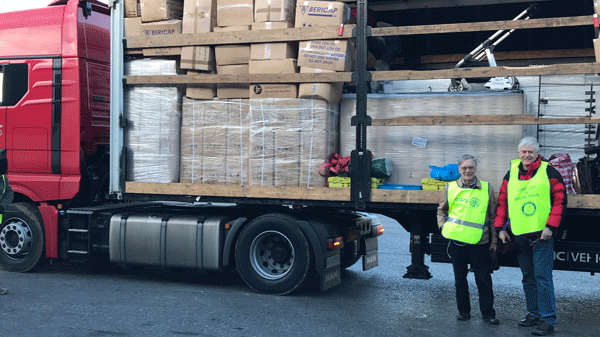 Go to our Ukraine What We Do Page for more details
We will shortly be publishing our events and dates in 2023 and look forward to seeing you all.
Santa Run 2022
What a great day. Thank you to all the runners and those that came to support for making it such a fun occassion, we have not tallied up yet but believe the money raised from entries and runners collecting individual sponsorship is over £2000, plus about £365 raised by the Soup Kitchen Van on the day.
Many thanks to the main sponsors A Plan Insurance, and also to Kennet Radio for entertaining us on the day and to Waitrose for supplying water for the runners.
In addition to the images below we took photos for the Album of the event.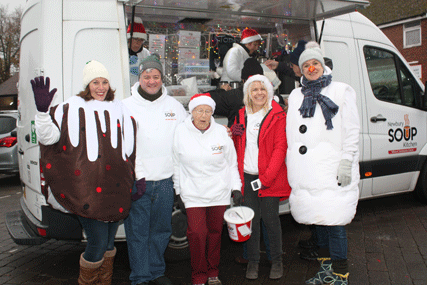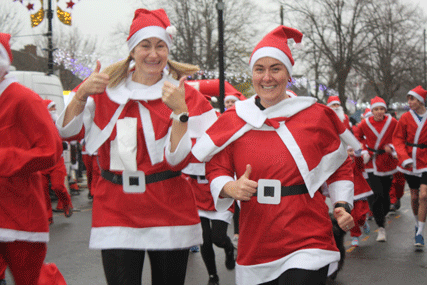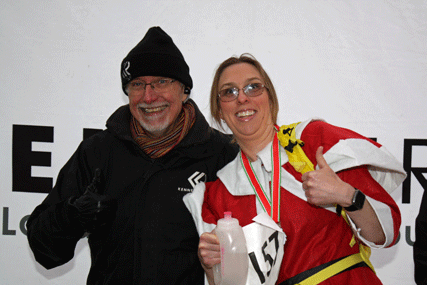 Pakistan Floods
Severe monsoon flooding in Pakistan has left thousands of people with nowhere to live. The distaster has affected more than 33 million people.
The sheer scale of flooding is disastrous - peoples homes have sunk in flood water or been swept away. Around 1 million houses have been damaged or destroyed, leaving behind millions in need of urgent shelter.
To help the relief being given we have donated £600 to Shelterbox. If you would like to know more about Shelterbox work in Pakistan or perhaps make a donation please visit their website .
Results and Photos of the: -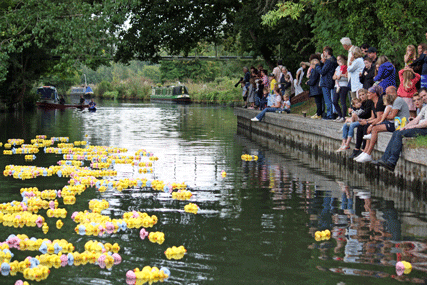 Sept 2023 Thatcham Duck Race visit our Duck Race event page.
Young People and Children First is a Thatcham based charity giving homes to young people leaving care or homeless. (click link for more details of what they do). President Stephen Walker, made a visit and presented a cheque for £3,100 made possible by our fund raising efforts last year.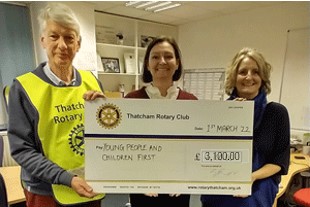 Visit our Support to Charities page to discover the charities we have supported over the last year. and visit our Future Events to see what is planned this year.
HELP WANTED - If you like what we do, we are always looking for help, perhaps you would like to assist as a Friend of Rotary (or even join us), if you are interested and would like more information, please use the contact link at the bottom of the page.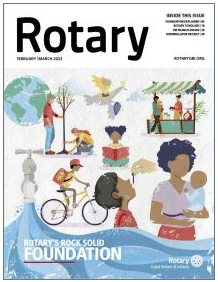 A Magazine is produced every 2 months.
Click on image to access content and view all the previous editions.