UKRAINE CRISIS - Website Insert
As one of the worlds largest humaniterian organisations, Rotary International has made peace the cornerstone of its global mission and will do everything in its power to bring aid, support, and peace to the region. RI Published Statement.
Locally, at the start of the conflict it was recognised larger organisations would take time to mobilise and one of our members decided to see what support he could provide, focusing on mother and baby items. After a couple of false starts he managed to contact a Polish Pats Group in Banbury arranging supplies to be transported to Poland. Using his contacts as a Chamber of Commerce member he made appeals for suitable items. As always the public and businesses responded magnificently (see report in NWN).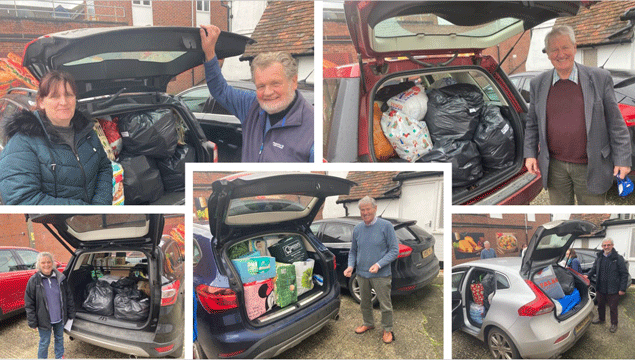 The load was transported to Banbury by seven volunteers from Thatcham Rotary Club, where the items were onward transported to Poland.
Ukrain Appeal for Emergency Medical Care
Rotary is a diverse organisation and one Rotary Fellowship Group is made up of Healthcare Professionals from around the globe, first established in 1991 (known at that time as the Rotarian Doctors Fellowship). With their global network they are well placed to identify practical and financial assistance required. Visit their website to find out more about the organisation and their Ukraine response.
We feel at this time the most effective way of providing assistance to them is with cash donations, and Thatcham and District Rotary Club have already sent 2 donations the first for £2,150 and a second more recent for £2,000 to their Ukrain Appeal for Emergency Medical Care. If you would also like to contribute you can do so directly by visiting their website DONATE page.
End of insert message back to our other information and news.
We support Local, National, and International charities, by involving ourselves in fundraising projects, and other not-for-profit organisations whilst having fun and making new friends.
The purpose of our website is to introduce ourselves as to who we are, what we do, and provide information on our forthcoming events.
We hope you find it informative and will encourage you to support our various events.
If you like what you see, and what we do, you may be interested in joining us? If so and would like more information, please use the contact link at the bottom of the page.
Young People and Children First is a Thatcham based charity giving homes to young people leaving care or homeless. (click link for more details of what they do). Recently our President Stephen Walker, made a visit and presented a cheque for £3,100 made possible by our fund raising efforts last year.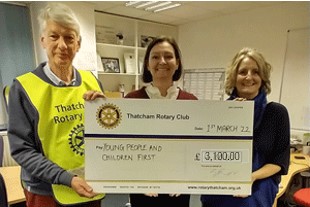 Our Charity Support Last Year
Visit our Support to Charities page to discover the charities we have supported over the last year. and visit our Future Events to see what is planned this year.
Spring Arrived So Did The Crocuses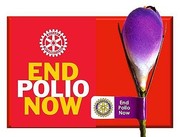 You may have noticed during Apr and May a display of Purple Crocuses in parts of Thatcham planted by us in recent years to raise awareness of Rotary's ambition to eradicate Polio. More than ever we need to remain committed to polio eradication and continue to raise funds and awareness to fulfil the promise of a polio free world. In the first 9 months of 2021 only two cases of wild polio were reported, one each in Afghanistan and Pakistan. If you would like to find out more or even donate directly to the charity (its matched x3 by the Bill & Melinda Gates Foundation), please use this link.
WHATS COMING UP?
We are very much looking forward to getting back to some normality with a mixture of charitable and community events and we will certainly be repeating our major events and here is a reminder of what we did last year.
Firstly the Thatcham Rotary Car Show (Link to photos) which we organised and ran as part of the Thatcham Town Councils Fun Day. (Make a note for this years event Sun 26th Jun.)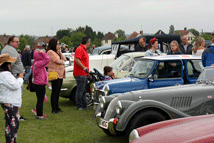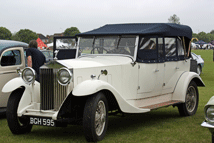 Then comes The Great Thatcham Duck Race (Link to Photos) held on the stretch of river by the Rowebarge Inn at Woolhampton. (This years event 4th Sept)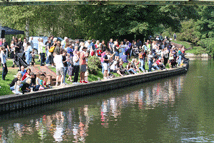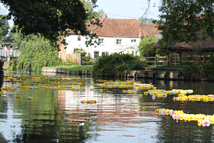 Finally, Rotary's Thatcham Santa Fun Run (Link to Photos); once again, thank you to all who entered and those who came to support on the day. (Its the 4th Dec this year and same weekend as Thatcham lights switch on)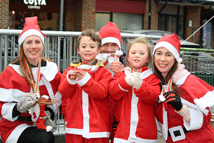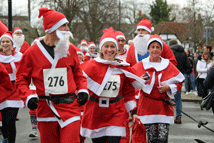 WE THANK YOU FOR YOUR CONTINUED SUPPORT.
HELP WANTED - If you like what what we do, we are always looking for help, perhaps you would like to assist as a Friend of Rotary (or even join us), if you are interested and would like more information, please use the contact link at the bottom of the page.
YOUTH SPEAKS 2021 - "Back in the real world"
Kennet School and Mary Hare school took part face-2-face (but well socially distanced) in this year's Rotary Youth Speaks public speaking competition. After last year's Zoom based competition everyone was very happy to visit the Arlington Arts Centre once more – no-one more so than the judges Sarah Lyon, Andy Jones from Radio Berkshire and Andrew Wilson from the sponsors Horsey Lightly solicitors.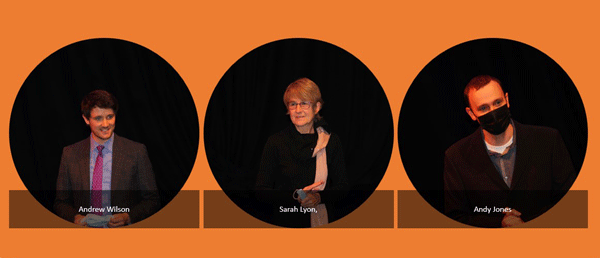 Organised by Thatcham Rotary, the topics debated a range from the Veganism to Human Rights and to Social Media. The joy of meeting in person seemed to fill all competitors with extra enthusiasm. The winners were Kennet School in the Intermediate Section and Mary Hare School in the Seniors.
Both teams go forward to the District Final to be held in March. - Good Luck to both teams.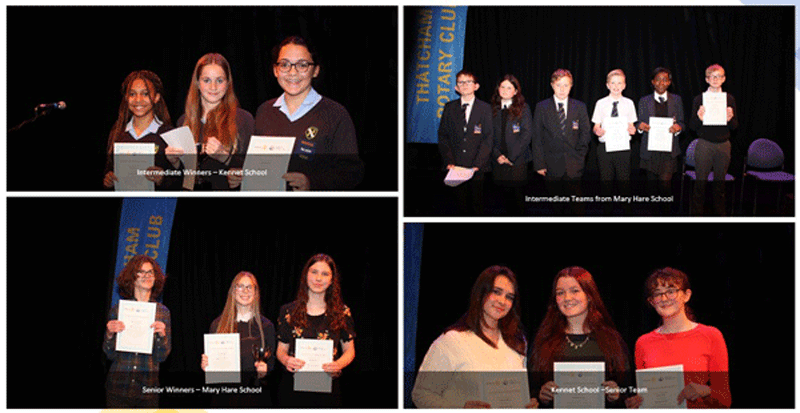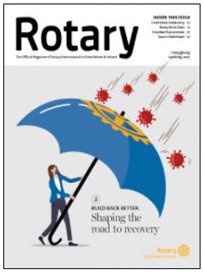 A Magazine is produced every 2 months.
Click on image to access content and view all the previous editions.
STAY SAFE AND WELL