Completed meetings and events 2022-2023
Mon 30th January 2023 Speaker meeting - Kulbir Pasricha a Sikh Civilian Police Officer
Subject
'A Bird's Eye View of Kent Policing'
Mon 23rd January 2023 Burns Night Supper
Celebrate the Scottish Poet with Haggis and all the trimmings! Guests welcome.
Mon 16th January 2023 Business Meeting
Internal meeting for members only.
Mon 9th January 2023 Frugal Supper
Simple food served with the balance of meal payments going to the Charity Fund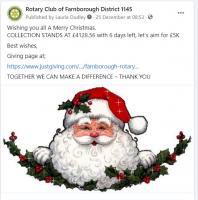 Mon 28th November 2022 Damian Green, MP for Ashford
Damian will give his annual talk to the Club on developments from his point of view.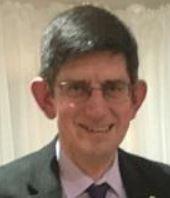 Mon 31st October 2022 Speaker Meeting: Member Bob Shrubb
Who is "Roamin' Rex"?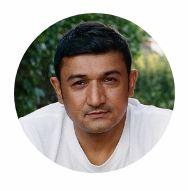 Mon 24th October 2022 Speakers: Nav Mirza, & CEO Millie Moore
Dads Unlimited
Mon 17th October 2022 Business Meeting & Peter Gammon on Policing
Not open to non members
Mon 10th October 2022 Speaker: Lilia Gardner
My Collection of Japanese Dolls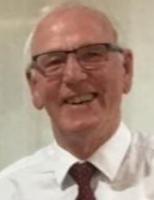 Mon 26th September 2022 Speaker Meeting
Member Peter Gammon
Subject: The Development of Criminal Law through History
read more...
Mon 19th September 2022 Meeting Cancelled
In deference to the Funeral of Queen Elizabeth 11
read more...
Mon 12th September 2022 Entertainment evening: Life Experiences
"Wow!" Is that what you did?
Mon 5th September 2022 Speaker Meeting
Heidi Coleman - Head of Income Generation
Kent MS Therapy Centre
Mon 29th August 2022 BANK HOLIDAY NO MEETING
Mon 22nd August 2022 Speaker Meeting
Jim Davies - Former miner Betteshanger Colliery
Reflections on 100 years of Mining in Kent
Mon 15th August 2022 Business Meeting
Closed to non members
calendar
district events
local events