Completed meetings and events 2009-2010
Thu 24th June 2010 Mike Krayenbrink : Dover Harbour Board
Thu 17th June 2010 Business Meeting
Thu 3rd June 2010 PP Donald Soppitt : 'Rotary - The New Vision'
Thu 27th May 2010 Buffet Lunch
Thu 20th May 2010 Club Assembly
Thu 13th May 2010 Michael Hawthorne : Mission Aviation Fellowship
Sun 9th May 2010 Car Treasure Hunt
Thu 6th May 2010 Annual General Meeting
Fri 30th April 2010 Past President's Evening : PP John Clayton (1997/8)
Sat 24th April 2010 Elham Ramble
Thu 22nd April 2010 Denise Baker : Harbour School
Fri 16th April 2010 Vocational visit to Etaples Fishermen's Museum
Thu 15th April 2010 Rtn Barbara Stapleton : 'My Job' talk
Fri 9th April 2010 Vocational visit to the Tower of London
Thu 8th April 2010 Scatter Week
Thu 1st April 2010 Business Meeting
Thu 25th March 2010 John Dunkley, DG Elect : 'Your Rotary Foundation'
Sun 21st March 2010 Great Rotary Balls Up
Slow duck race in the River Dour at The Fox, Temple Ewell, beginning at 4.00 p.m.
Thu 18th March 2010 Frugal Lunch at St Mary's Parish Centre
Thu 11th March 2010 Barry O'Sullivan : Martha Trust
Thu 4th March 2010 Rachael Harding : Romania's Children
Thu 25th February 2010 Anna Jeffery : Raleigh International
Thu 18th February 2010 Business Meeting
Thu 11th February 2010 Meeting cancelled due to adverse weather conditions
Thu 4th February 2010 Leslie Hoskins : Water Aid
Thu 28th January 2010 John Clayton : Hi Kent, Kent's Deaf Charity
Thu 21st January 2010 Jill Tipping : 'Anything is possible - with the right mindset' from 'Housewife to Rugby Agent'
Thu 14th January 2010 Matthew Archer : Brazil GSE Team
Thu 7th January 2010 Business Meeting
Thu 31st December 2009 NO MEETING
Thu 24th December 2009 NO MEETING
Thu 17th December 2009 Evening Meeting : Christmas Dinner
Thu 10th December 2009 Terry's Quiz
Thu 3rd December 2009 Special General Meeting : Election of Officers for 2010/11
Thu 26th November 2009 Business Meeting
Thu 19th November 2009 Buffet Lunch : Potential new members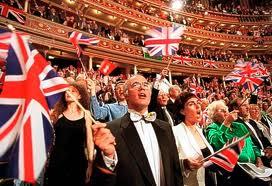 Thu 12th November 2009 Rtn Chris Scoble : Shelter Box update
Thu 5th November 2009 tbc
Thu 29th October 2009 Ian McAthy : Folkestone & Dover Water Company
Fri 23rd October 2009 - Sun 25th October 2009 District 1120 Conference, Brighton
Thu 22nd October 2009 Debate : The world was a better place before computers
Thu 15th October 2009 No Meeting (Council meets at 1pm)
Tue 13th October 2009 Evening Meeting at Sandwich : GSE Presentation
Sun 11th October 2009 - Wed 14th October 2009 GSE Team from New Hampshire visit
Thu 8th October 2009 Susan Booth : Pilgrims Hospices
Thu 1st October 2009 David Wills : Kent Greeters
Thu 24th September 2009 Evening Meeting : Cllr Paul Watkins
Thu 17th September 2009 Frugal Lunch at St Marys Parish Centre
Fri 11th September 2009 - Sun 13th September 2009 Tripartite, Trier
Thu 10th September 2009 Tony Fielding : St Margarets Low Carbon Village Initiative
Sat 5th September 2009 Sports Day
Thu 3rd September 2009 Business Meeting : New member brainstorm
Sun 30th August 2009 Foundation Barbeque, President's Residence, River
Thu 27th August 2009 Visit of District Governor Euan Eddie
Thu 20th August 2009 Clifftop walk to St Margarets Bay (evening meeting)
Thu 13th August 2009 Rtn Paul Sullivan : 'My Job' talk
Thu 6th August 2009 Scatter Week
Thu 30th July 2009 Fellowship Meeting
Thu 23rd July 2009 Nathalie Winn : World Cancer Research Fund
Thu 16th July 2009 Paul Tipple : Bleriot Centenary Celebrations
Thu 9th July 2009 Bill Fawcus : Dover Seasports Centre
Wed 1st July 2009 PRESIDENTS' HANDOVER
at the Ramada Dover Hotel, Whitfield (7 for 7.30pm)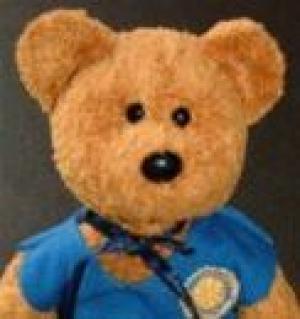 Wed 1st July 2009 - Thu 1st July 2010 TEDDY HARRIS : AN EXTRAORDINARY ADVENTURE
I'm Teddy Harris, and I'll be travelling for a year with Dover Rotarians, raising money for the Rotary Foundation. Be my Facebook friend to follow my exciting adventures, and download a form to support Rotary's humanitarian and health programmes.
read more...
calendar
district events
local events