Completed meetings and events 2022-2023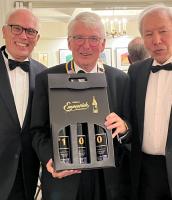 Sat 17th September 2022 100th Year of Service
Sadly, the Rotary Club of Hastings commemorated 100 years of service at a time of national mourning for our Queen Elizabeth II. The evening started with a two minutes silence as a mark of respect for the past sovereign.
read more...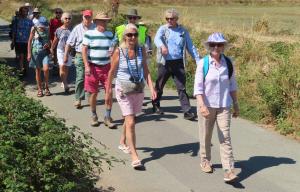 Sun 7th August 2022 Rye Harbour Charity Walk
Rotarians walk for Christmas charity at Rye Harbour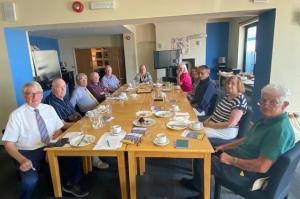 Fri 5th August 2022 Rotarians with guest speaker
Sam Amphlett - Macular Society speaks to the club at a recent lunch meeting
Mon 1st August 2022 Presentation of cheque for Ukraine appeal
Honorary member Hazel Stewart presents a donation for the Rotary Ukraine re-housing appeal. Monies were collected from her charity aromatherapy massages of Rotarians.