Completed meetings and events 2019-2020
Thu 25th June 2020 Club Council
Management meeting
Thu 2nd April 2020 April Business Meeting
MEETING CANCELLED
Thu 26th March 2020 Research and Development
A talk by an invited speaker
Fri 20th March 2020 - Sun 31st May 2020 Meetings suspended
All regular lunch and evening meetings postponed until further notice.
Individual Committees meeting on line
Thu 19th March 2020 TBA
Watch this space
Thu 12th March 2020 School leavers' lunch
Tonbridge's seven secondary schools have been asked to send a representative
Thu 5th March 2020 March Business Meeting
Receive the reports of all the Club's Committees
Thu 27th February 2020 Charter Lunch
A chance to meet ex members of the Club
Thu 20th February 2020 The Earth - a blue dot
A talk by a Friend of Rotary on Astronomy
Thu 13th February 2020 Strategic Review report discussion
Discussion on the recommendations of the recent Strategic Review of Club activities
Thu 6th February 2020 February Business meeting
Reports from Committees to the Club
Fri 31st January 2020 5th Thursday Social evening
A meal at a local restaurant
Thu 23rd January 2020 Kent, Sussex & Surrey Air Ambulance
A talk by CEO KSSAA and presentation of Cheque from proceeds of Tonbridge Half Marathon
Thu 16th January 2020 The Rotary Charity - Foundation
A Visit by Ray Dixon - District 1120 Foundation Officer
Thu 9th January 2020 Confessions of a Football referee
A talk by an invited speaker
Thu 2nd January 2020 January Business meeting
Summary of recent activities
Thu 26th December 2019 NO MEETING TODAY
Boxing Day
Thu 19th December 2019 Christmas lunch at HQ
Celebration of Christmas at the Rose & Crown
Thu 12th December 2019 Rotary Radio
A talk by District officials
Thu 5th December 2019 December Business meeting
Catch up with Committee and Council business and other activities
Fri 29th November 2019 Christmas Party
Celebration of Christmas
Thu 28th November 2019 No meeting today
Due to Christmas party on 29 November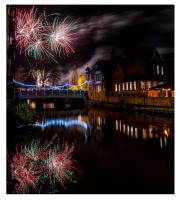 Sun 24th November 2019 Tonbridge Christmas Festival
Rotary organised community event
Thu 21st November 2019 TBA
Watch this space for details
Thu 14th November 2019 World War II
Another talk in a series by a Rotarian
Thu 7th November 2019 November Business meeting
Reports on the work of the Club
Thu 31st October 2019 5th Thursday Social evening
A social evening with partners at a local restaurant
Thu 24th October 2019 Work as a Tug Boat skipper - Part 2
A second installment of a life story
Thu 17th October 2019 My Life and Job
A talk by a newly inducted member
Sun 6th October 2019 Tonbridge Half Marathon
13 + miles around Tonbridge
Thu 3rd October 2019 October Business Meeting
Status Reports from Club Officers
Thu 26th September 2019 Croisiere Feedback
Report back by our four students on the Croisiere exchange visit to our Contact Club Goes in Holland in August
Thu 19th September 2019 Demelza
A talk by an invited speaker
Thu 12th September 2019 "Astronomy"
A talk by a Friend of Rotary
Thu 29th August 2019 Social evening with guests
A wine tasting and supper at a local Hotel
Thu 22nd August 2019 The New Waste Collection System
What you can do with your rubbish!
Thu 15th August 2019 "ASDA and the Community"
A talk by an invited speaker
Thu 8th August 2019 My Life and Job
A talk by a recently inducted member. Also Cheque presentation to Kent, Sussex and Surrey Air Ambulance
Thu 1st August 2019 August Business meeting
Catch up with Committee business
Thu 25th July 2019 The RNLI
A talk by an invited speaker
Thu 18th July 2019 Bomb Disposal
A talk by an invited speaker
Sun 14th July 2019 Sunday Funday
Tonbridge revels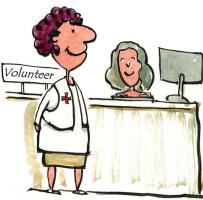 Thu 11th July 2019 Hospice in the Weald
A talk by an invited speaker from a charity which we have traditionally supported
Thu 4th July 2019 Presidential Handover and July Business Meeting
President Sonia handover to President Elect Phil Higgins
calendar
district events
local events