Completed meetings and events 2019-2020
Tue 9th June 2020 - Zoom Speaker Meeting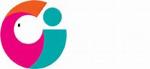 Kelly Jennings-Robinson is Opportunity International UK's Philanthropy Manager.
read more...
Tue 26th May 2020 - Zoom Business Meeting May 2020

Matters for discussion
Tue 12th May 2020 - Zoom Speaker Meeting
Peter Kleyn of Woking District Club will be giving an illustrated talk of the Classic Car Fellowship and other Rotary Fellowships
Tue 25th February 2020 - Business Meeting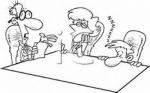 Discussion of Club matters plus the AGM of the Rotary Club of Chertsey(Black Cherry Fair)Ltd
Tue 11th February 2020 - Sight for Surrey

Callum Russell, Employment and Community Fundraising Officer, will talk about the charity
Meeting at Foxhills
read more...
Tue 28th January 2020 - Business Meeting

Meeting at Ottershaw Social Club to discuss Club matters
Tue 14th January 2020 - Queen Elizabeth Foundation and Global Grant

Both Ashford and Staines Rotary are putting together a Global Grant to fund the installation of 'assistive technology'
Anthea Lacey will talk about the project.
Meeting at Foxhills
Sat 30th November 2019 - Rotary Club of Chertsey Charities Christmas Fair

Annual Fair in Chertsey Halls
read more...
Sat 9th November 2019 - Quiz Night

Quiz Night in aid of BBC Children in Need
read more...
Tue 8th October 2019 - Macular Society

A Speaker on the work of the Society in supporting those with Macular Degeneration
Tue 24th September 2019 - Business Meeting
Meeting at Ottershaw Social Club at 7.00pm for 7.30pm
Tue 10th September 2019 - Maggie's

At Foxhills a speaker on the work of Maggie's - Everyone's home of cancer care
7.00pm for 7.30pm
Tue 27th August 2019 - Business Meeting

Meeting at Ottershaw Social Club
Tue 13th August 2019 - Medaille Trust

A Speaker at Foxhills from the Trust on its work in helping the victims of human trafficing in the UK
Tue 23rd July 2019 - Business Meeting

Business Meeting at Ottershaw Social Club
Tue 9th July 2019 - Christians Against Poverty

National organisation specialising in debt counselling for people in financial difficulty, including those in need of bankruptcy or insolvency counselling
Meeting at Foxhills
future
calendar
district events
local events