Completed meetings and events 2020-2021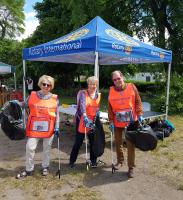 Sun 13th June 2021 Litter Picking - June 2021
The hottest day of the year was a fantastic opportunity for Leith Rotary to gather socially on Leith Links.
read more...
Thu 20th May 2021 Club Meeting
Ben McPherson MSP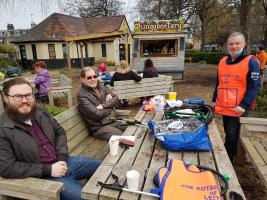 Sun 16th May 2021 Litter Picking on Leith Links
Meet at the Hingabootery Open Air Cafe in the Community Croft. There will be a market on that day in the Community Croft.
Thu 13th May 2021 Club Meeting
George IV's visit to Leith / Edinburgh
Speaker - Eric Melvin
Thu 6th May 2021 Weekly Meeting - Presentation
Speaker - Euan MacNeish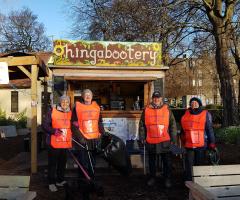 Tue 1st December 2020 Picking Litter on Leith Links
"Members, spouses, partners and friends of Leith Rotary picked up litter at the Leith Links park in December 2020. This community service was appreciated by members of the public who thanked the litter picking team. One person asked about joining Rotary
Thu 19th November 2020 - Heart of Newhaven Community Update
Update from Judith Crabbe & Rodney Matthews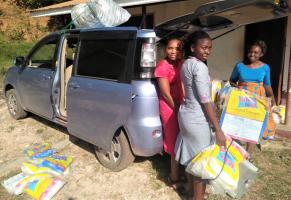 Mon 19th October 2020 Mosquito Nets for Kambe Timboni Community Primary School
Agnes Tewa the headteacher of Kambe Timboni Primary school in Kenya asked Leith Rotary Club for funding for mosquito nets for the 320 pupils and 11 staff. The nets were purchased in early October 2020 and delivered to the school.
read more...
calendar
district events
local events