Future Meetings and Events

Tue, Jun 22nd 2021 at 7:30 pm - 8:30 pm
Club meeting

Tue, Jun 29th 2021 at 7:30 pm - 8:30 pm
Presidential Handover

Tue, Jul 6th 2021 at 7:30 pm - 9:30 pm
Speaker.
Grace Mercer from Make-A-Wish on the current operations of the charity. This is the Presidents' Charity for 2021/22
Sun, Jul 25th 2021 at 8:00 am - 11:59 am
The Big Breakfast 2021
Fri, Sep 17th 2021 at 7:30 pm - 10:31 pm
Barn Dance
Barn Dance in Conygre Hall, Timsbury with a ceilidh band, hog roast and bar. Open to all friends, family and others !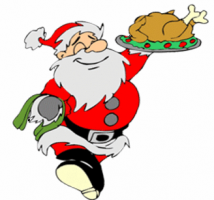 Tue, Dec 7th 2021 at 7:30 pm - 10:30 pm
Christmas Dinner
Club Christmas Dinner with dancing in the Park Suite, Farrington Golf.