Future meetings and events
Tue 28th November 2017 at 20.00 - 22.00 Business and SGM
Tue 5th December 2017 at 20.00 - 22.00 Speaker Meeting - Linda Edge- "A global challenge in education""
Linda Edge is the Vice Principal at St. John Fisher Primary School. She is passionate about ensuring that every child received a good education. For the last two years Linda has spent her summer holidays in Tanzania training and inspiring local teachers.
Tue 12th December 2017 at 17.30 - 20.30 Jubilee's Christmas Sleigh Collection

Coventry Jubilee is covering the Stoke route starting at the Bull's Head Pub on Binley Rd at 5.30 pm. Why not come along and meet Santa?
Tue 19th December 2017 at 20.00 - 22.00 Jubilee's Christmas Party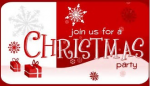 Tue 2nd January 2018 at 20.00 - 22.00 No Meeting this week.
Tue 9th January 2018 at 08.00 - 22.00 Speaker Meeting - Alan Hone

MAF is a charity that has helped support some of the world's most isolated areas in times of disasters. Light aircrafts, volunteer pilots and medics carry out relief work in some of the most challenging circumstances imaginable.
Tue 6th February 2018 at 20.00 - 22.00 Speaker Meeting - Guatemala Literacy Project John Parkinson

A first rate international project. The Guatemala Literacy Project is a network of individual Rotarians, Rotary Clubs and Districts with a common interest in improving education for underserved students in Guatemala.