Future meetings and events
Tue 1st August 2017 at 20.00 - 22.00 Speaker Meeting - Carl Williams

Sense helps deafblind adults and children to live more independent lives by providing tailored support for them and their families.
Tue 8th August 2017 at 20.00 - 22.00 Speaker Meeting - Partners welcome

Anthony Arlidge will tell us about his cycle ride from Land's End to John O'Groats to raise money for Shelter Box.
Sun 24th September 2017 at 10.00 - 13.00 Memory Walk in aid of the Alzheimer Society
A choice of walks from Bubbenhall to Ryton Pool
Tue 7th November 2017 at 20.00 - 22.00 Speaker Meeting - Shelter Box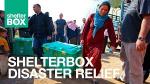 We will learn how the work carried out by Shelter Box volunteers transforms the lives of people all over the world who are in desparate need of humanitarian support.
Tue 9th January 2018 at 08.00 - 22.00 Speaker Meeting - Mission Aviation Fellowship

MAF is a charity that has helped support some of the world's most isolated areas in times of disasters. Light aircrafts, volunteer pilots and medics carry out relief work in some of the most challenging circumstances imaginable.