Welcome to the website of the Plympton Rotary
By clicking on the "What We Do" tab above, you will find "drop down" options to links about the various activities that we take part in.
We have been serving the community of Plympton and that of the wider world since 1954 and are particularly proud of our Youth programme - promoting the great talent and skill of youngsters.
The club currently meets in person on the first Thursday of each month. Every month we also have a Rotary Active event and a Rotary Adventure event. In addition there is usually a Breakfast Mingle.You can find out details of these meetings and also follow our activities via our Facebook page - so if you like what you see, why not come along and explore the opportunity to join us in our efforts to help our community. Click HERE to visit our Facebook page which is where you can find all of the latest news on our club.

f
Within days
of the news from the Rotary International adopted The Environment as a seventh area of focus, Plympton Rotary were pleased to announce that they embraced this news and signed up to Environment Plymouth's "Plastic Free Plymouth" pledge – and became the first of the city's Rotary clubs to submit their pledge – although others have given a commitment to do so.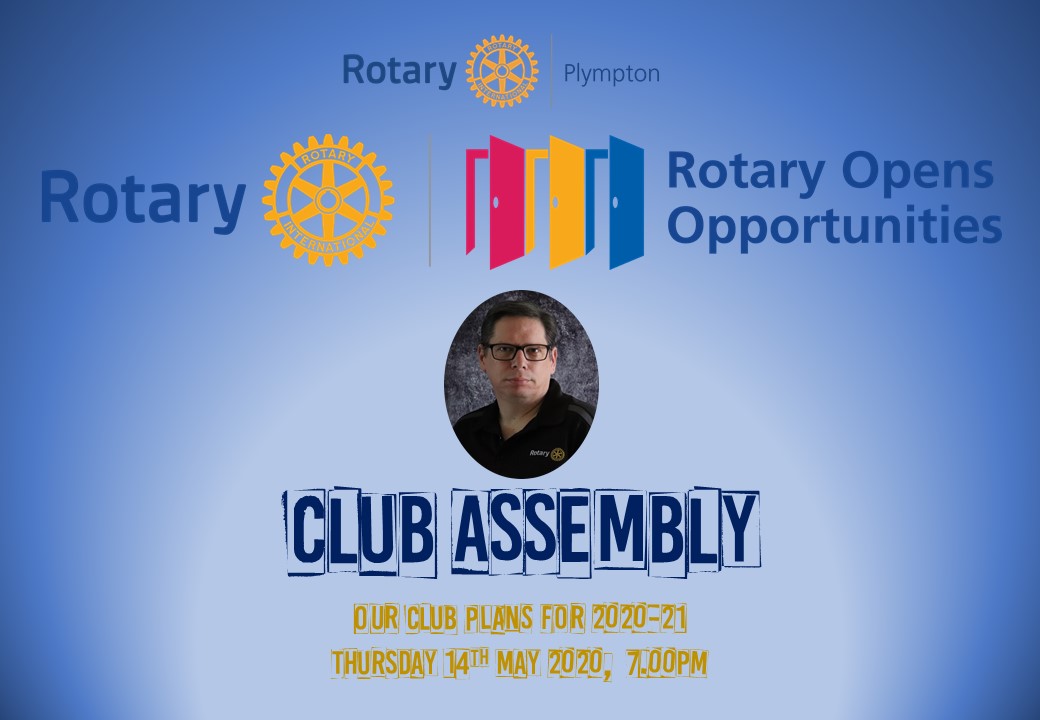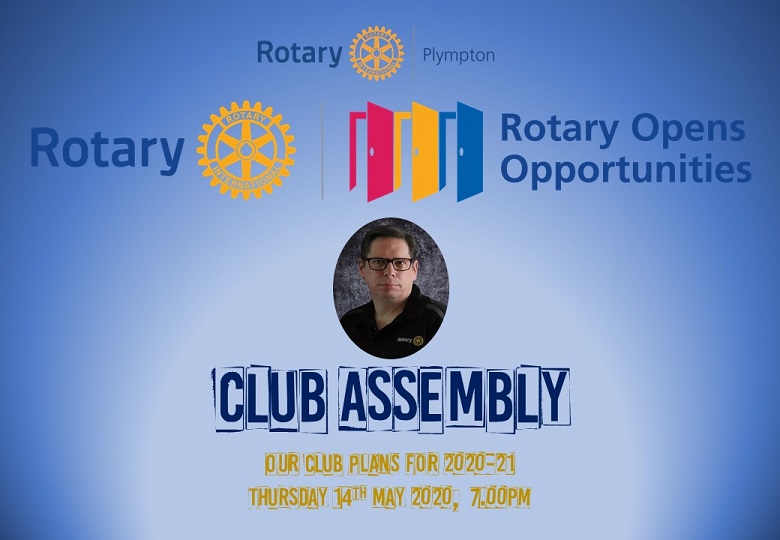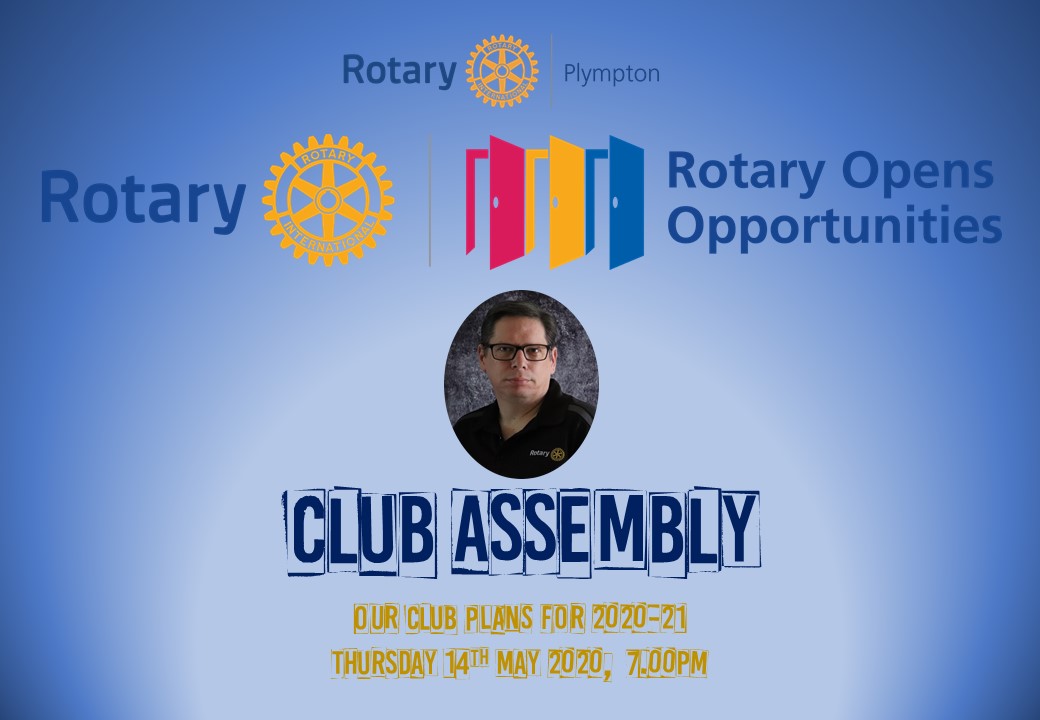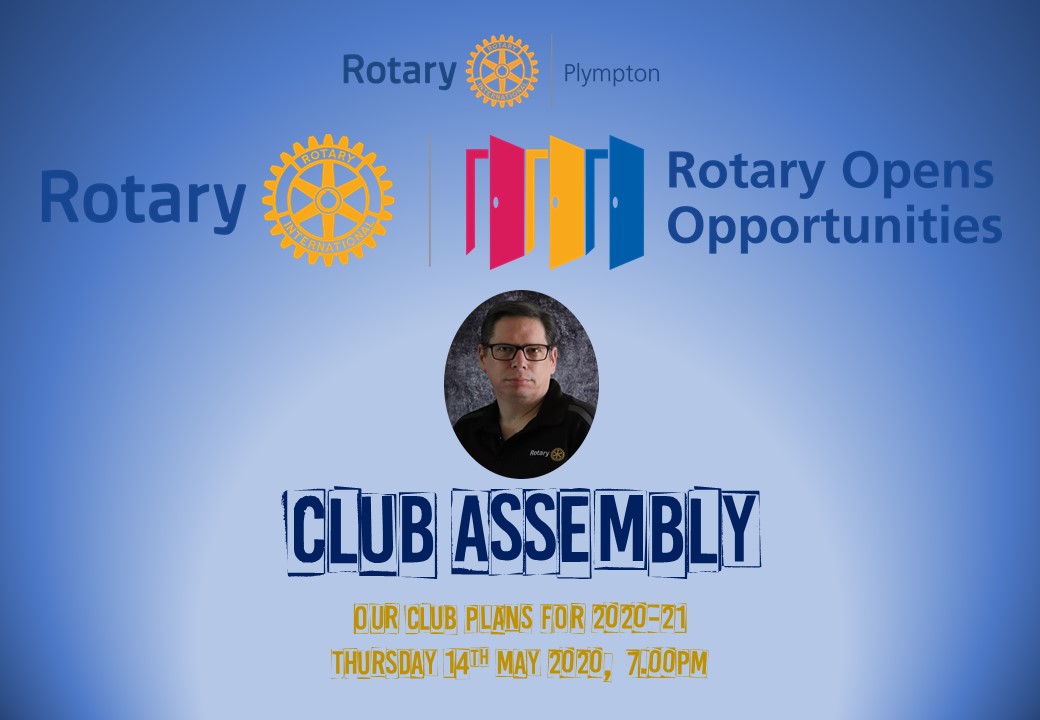 What We Do
We pride ourselves like all other Rotary clubs with our work for the community - be it the local community on our doorstep or the international community. Rotary is not just about raising funds for worthy causes but we are "People of Action" - we get out into our communities and do things that make a difference.
One such example of our community engagement is of course our annual Christmas collections. Keep an eye on our Facebook page for details of this years rounds'.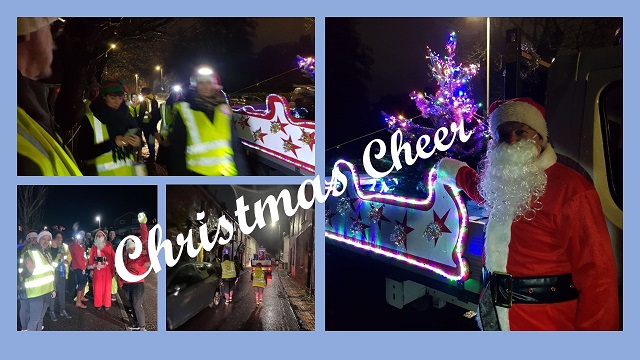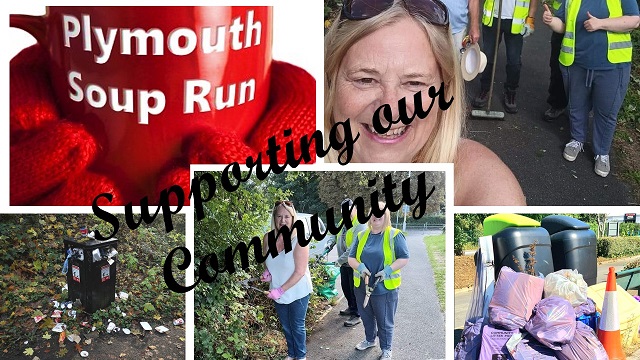 At Plympton Rotary we are also proud of the support we give the young members of our community. We run many competitions to enable youngsters to showcase their talents and we also make presentations to reognise these achievements.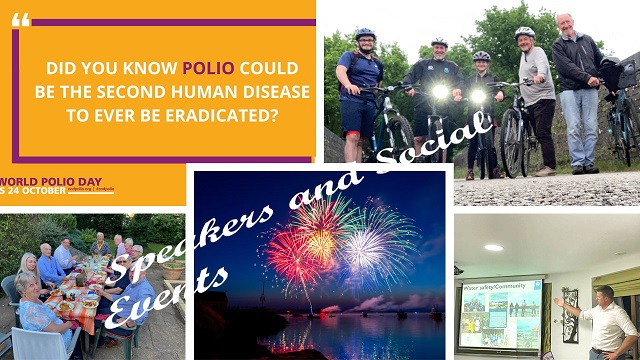 In Rotary we work hard but also play hard. We have many great and fun social events throughout the year - ranging from quiz nights, skittles and such like and we also have many informative and interesting speakers who visit our club meetings.

Help us raise even more funds via Easyfundraising.org.uk
Click on their logo below to find our page and support when you shop online.