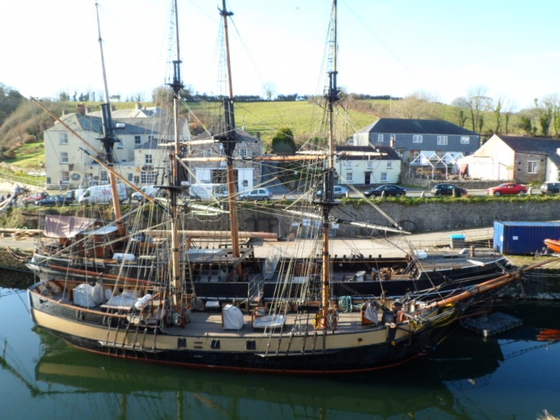 (Picture of Square Riggers in Charlestown Harbour)
Welcome to the Rotary Club of St Austell Web Site. If you are a serving Rotarian wishing to visit our club we can assure you of the warmest of welcomes.
If having browsed our site, you feel that Rotary may be for you and you would like to visit the Rotary Club of St Austell then why not contact us (see contact below) to arrange a visit to one of our meetings? We are a dual gender club, with forty one members in total, three of whom are women.
Whilst membership is by invitation, this should not stop anyone male or female who feels that they might like to become involved in the Rotary family from indicating an interest, either by speaking to a Rotarian, or by getting in touch with us to find out more.
We meet at the Britannia Inn, Tregrehan, St Austell on the first and third Tuesday of each month. All meetings are 6.00 for 6.15 pm. We have a relaxed dress code.
Service before self through the various activities we undertake is the driving force of our club. Fellowship, friendship and a good sense of fun also feature highly on our agenda.
Forthcoming events