Why not join your local Rotary Club?
The Rotary Club of Prestatyn is a friendly group of local business people and professionals who meet online every Monday at 6pm during the current pandemic.
We are part of Rotary International which is a global network of service volunteers. It is the world's largest service organisation for business and professional people, with some 1,180,000 members operating in 167 countries world- wide. There are some 58,000 Rotarians in Great Britain and Ireland in 1,845 Clubs, helping those in need and working towards world understanding and peace.
For details about joining our Club, please use the contact facility at the top of the page.
Our latest international project
The Rotary Club of Prestatyn, working with the Rotary Club of Brusubi, has provided much needed support to a school in the Gambia which teaches nearly 3200 pupils. In a truly international collaboration, RC Prestatyn raised £500 which was matched by a District grant. Then Past President HRH Oba Moshood Abolade of RC Banjul, who is a member of the Nigerian royal family, added a personal donation of over £600. This was used to purchase much needed supplies for the school.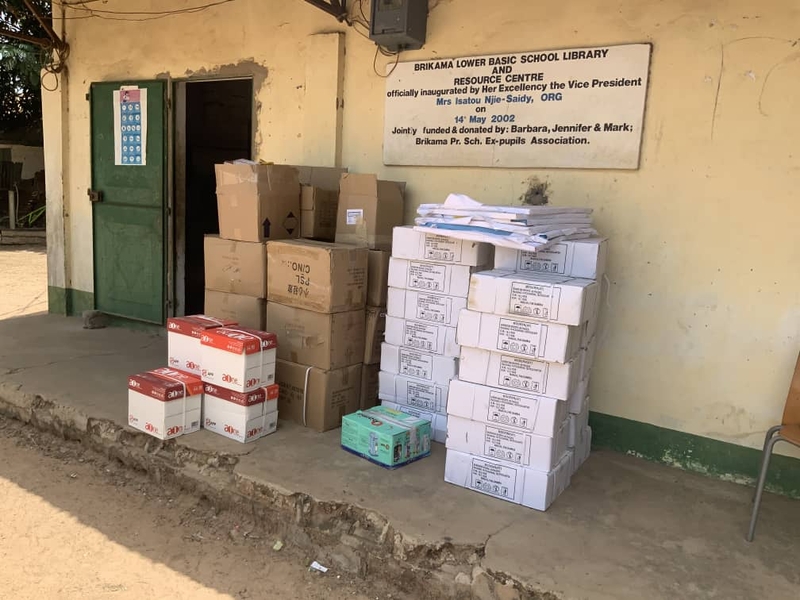 President Cornelius O Igwe made the presentation of the school materials to the school leadership team with some of the pupils looking on. In his speech, he reminded the school of their obligation to use the materials wisely for the education of the children and thanked the President and members of RC Prestatyn for choosing to partner with the RC Brusubi in supporting Education in The Gambia. In addition to thanking the members of RC Prestatyn, he also acknowledged the efforts of Rtn Mam Gaye Dop and her husband Rtn Peter Dop for their initiative. Rtn Mam is a past pupil of Brikama Lower Basic School and Junior Vice President of Prestatyn Rotary Club and President Cornelius charged the pupils to work hard at school and to be good ambassadors of The Gambia wherever they may find themselves in future.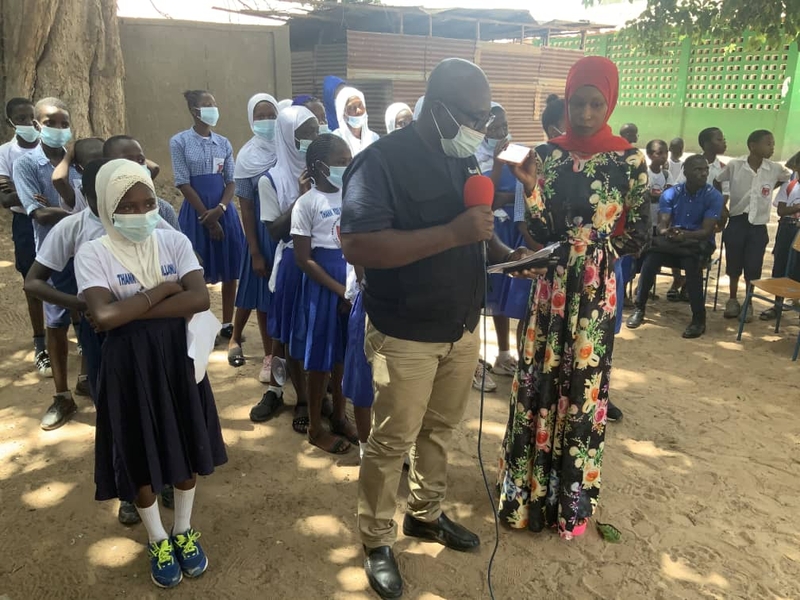 In his acceptance speech the Headmaster, Mr Mustapha Jarju, said that the entire leadership team of the school were honoured to receive the donation and promised to use the materials wisely and thanked all concerned for their hard work and kind donation.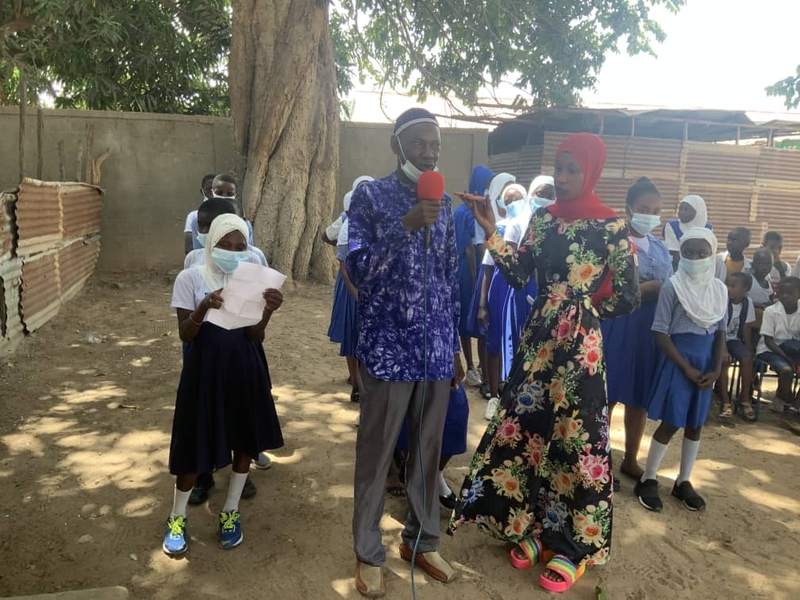 President Elect of RC Brusubi, Omar Jallow, took the opportunity to speak of the importance of Rotary in the community in this video. Please click
here
to view it.