The Rotary Club of Rhyl upholds a proud tradition as the oldest Rotary Club in North Wales, having been granted its Charter in 1926 .
CAPES . ...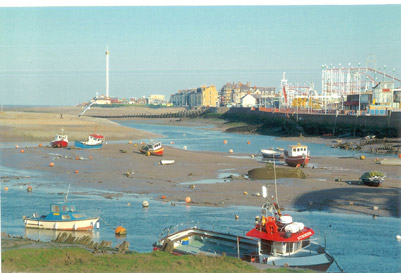 Rhyl from the Foryd Harbour - Photo Rtn John Round
Apologies for non attendance at Club Meetings should be by e-mail to Rot. Tony Thomas: tony.thomas@denbighshire.gov.uk, tel. 01745 330868 preferably no later than the previous Monday lunchtime
For more detailed information on our activities, click the "What we do" tab above and select topics from the drop down menu. Please be sure to view the updated page "RECENT ACHIEVEMENTS" written by our Treasurer Rtn John Williams PHF.
Whilst in "What we Do" would Committee Chairmen in particular please view the page allocated to their committee. Is it relevant and up to date? If not please send new text to Mike Howarth.
If you wish to consider joining Rotary, Click the tab top right on this page, click the tab "Contact Us" .
"