Club Meetings
We able now able to meet face to face again, but can also arrange a link to the meetings by Zoom for those wishing to join in that manner - the Secretary can provide the link on request.
If you wish to raise anything with the Club please use the contact form.
President Peter Hardwill and 21 other Active Rotarians
welcome you to our website.
The Rotary Club of Crewkerne was founded in 1953 and has been raisng funds and helping those in need ever since. We meet most Monday lunchtimes at our venue The Henhayes Centre Crewkerne. Part of an International organisation the club has helped many projects both locally and worldwide.
To do this events are organised where we can have fun and at the same time help others.
We have run a charity shop for several years and this has raised in excess of £120,000.00 which has helped local worthy causes, including Nepal recover from the recent earthquake to name just two areas where we have helped. During the Covid 19 pandemic we were able to assist a number of charity groups mainly with funds which totalled £9000.
Privacy Notice. Any data supplied to this site will only be used for its intended purpose.Data will not be held or passed to a third party without the express permission of the data supplier.For a more detailed Poilcy Notice please scoll down and click on Privacy notice
Rotary Shop 2023
We are currently running a Rotary Shop during January 2023.
We look forward to you visiting andsupporting out efforts to raise funds for charitable projects.
Rotary Shop open Monday to Saturday 10.00 until 1600 hrs.
21-23 Market Street Crewkerne -
opposite Nationwide next to hairdresser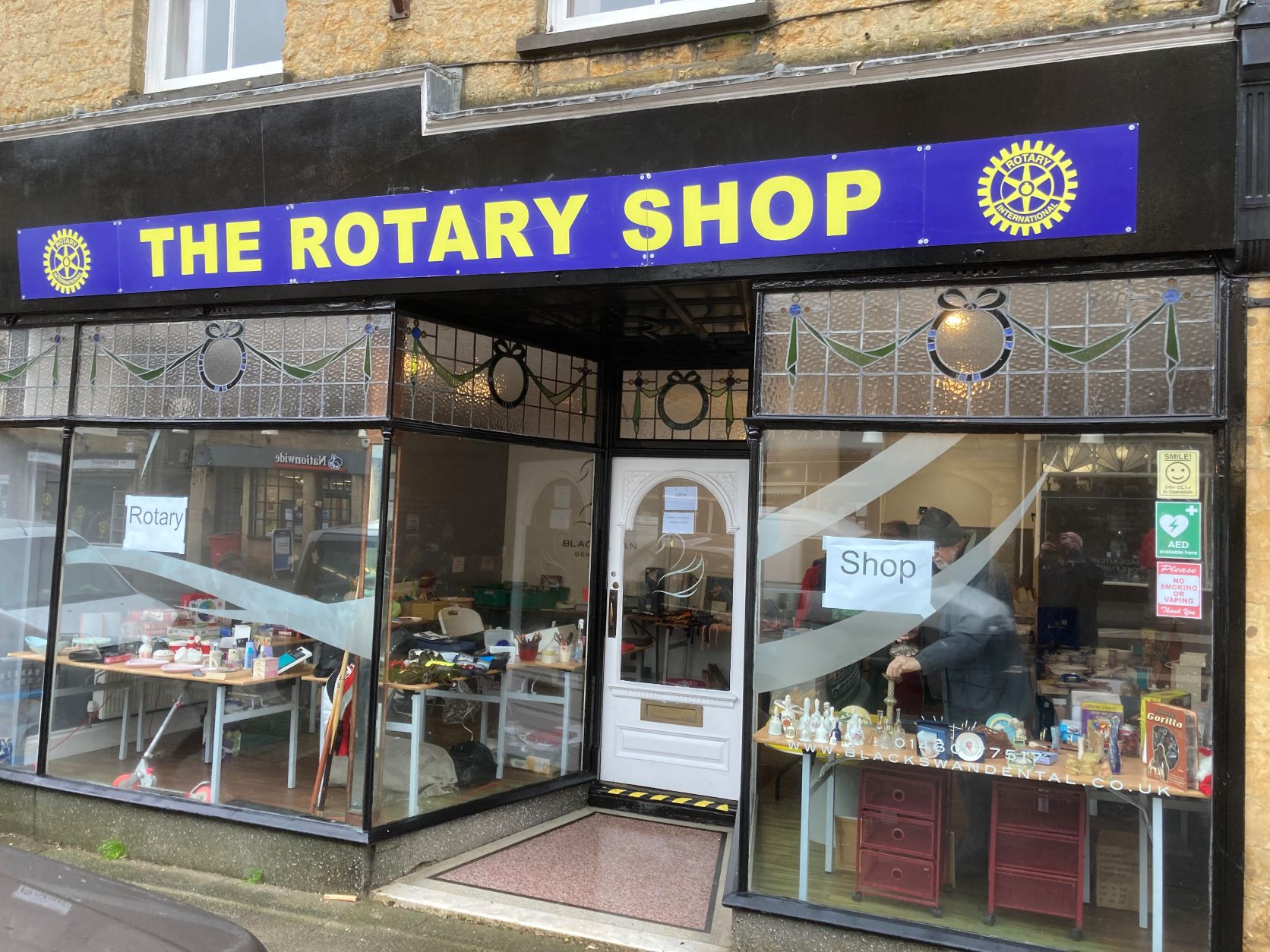 Since our first shop in 2007 at 23 Market Street (then a beauty salon but now a dentist) we have raised almost £130,000 for local organisations and good causes. Organisations such as South Somerset Mind, Crewkerne & Villages Parkinson's Support Group, Autism Wessex, Children's Hospice South West, Speedwell Club, The Orchards Comfort Fund, Action for Disabled, Henhayes Centre, Kids Out, Dorset & Somerset Air Ambulance, Just Helping Children, Somerset Sightand The ARK at Egwood just to name a few plus numerous young people for charity or educational activities.


Rotary Membership
If you are interested in learning more, in widening your contacts, in giving or returning your time or expertise to the community in and around Crewkerne, please do not hesitate to contact our Secretary Iain Rowland on 01460 78951;
Mobile 07968 232998;
Email:
crewkerneribi@gmail.com
who will be pleased to help with any questions you may have. Or
why not call in the shop for
a chat.