Welcome to Frome Rotary
Ian Buick taking the reins from Margaret Gilmour
It is a huge privalege to be able to serve Frome Rotary as their President this year. As the club celebrates being 95 years young, the challenges of the panademic, the necessity of continuing to be innovative and serving the community of Frome, as well as attracting new members is going to be my focus this year. A big job, but made much easier by the support of dedicated members who it is my pleasure to work alongside.
Ian Buick
Rotary GDPR - PRIVACY NOTICE
With regard to the forthcomming European regulations on the holding of personal data please read the Rotary Club of Frome's Privacy Notice by following this link.
Have you wondered where / why Rotary started
You can make a difference with Rotary


If you wish to know more or join Rotary Club of Frome then please use the contact us tab and you will be contacted by a local Rotarian.
Rotary in Frome have a key aim, to support local Charities in and around Frome, as well as the International projects and aims of Rotary in Great Britain and Ireland (RIBI) and Rotary International (RI) worldwide. Watch this page, as we continue to develop our club story, already 95 years young, but with many fresh delopments, as we evolve to meet the needs of our town, especially in the light of ongoing challenges brought about by the Pandemic.
Rotary Club of Frome Charitable Trust is a registered Charity - number 1100424.
For more on the History of The Rotary Club of Frome select the following link History of The Rotary Club of Frome.
For meeting details contact our Secretary by using the contact us tab or visit our diary section
'Frome a Special Town'
Frome, the home of Rotary in Frome consisting of the Rotary Club of Fr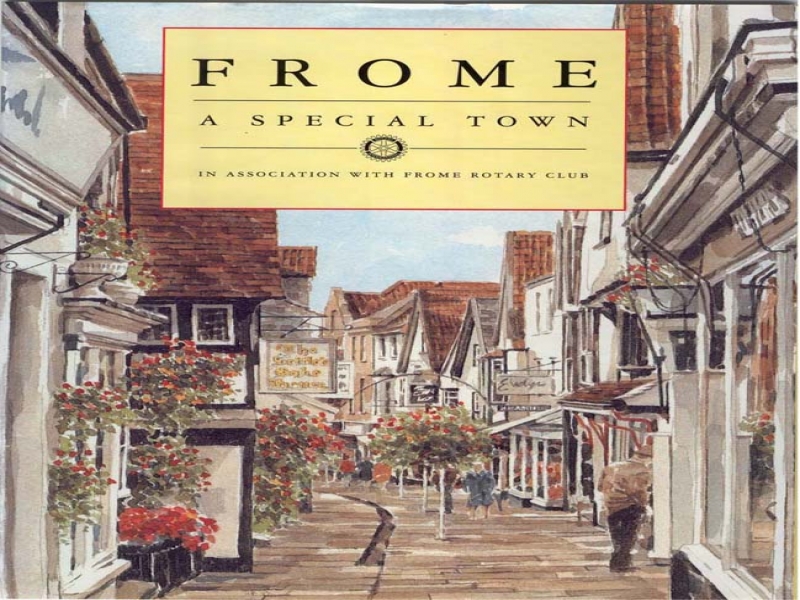 ome, Frome Town Rotary and the Rotary Club of Frome Selwood. It is a remarkable town, having more listed buildings than any other town in Somerset,it has always been able to adapt effortlessly to the changing times. It values its past and much careful conservation work continues to be done to its old buildings, but it looks very much to the present and future. To read more about Frome click on this link.
To know what is happening in Frome visit Frome Times.
End Polio Now
Father Christmas Visits Frome

Father Christmas will be be visiting Frome and surrounding villages again during the month of December and you can track his progress at www.SleighTracker.co.uk
You can find his diary for the whole visit Here.
Hand written letters to Father Christmas will be accepted this year make sure to include your address so that his response can be sent. Be asssured boys and girls that Father Christmas will be reading all your letters in time for him to be ready for Christmas Eve.
To find more ways to donate to Local Good Causes click Here
Rotary Club of Frome Charitable Trust is a registered Charity - number 1100424.
Last Updated December 3rd 2021